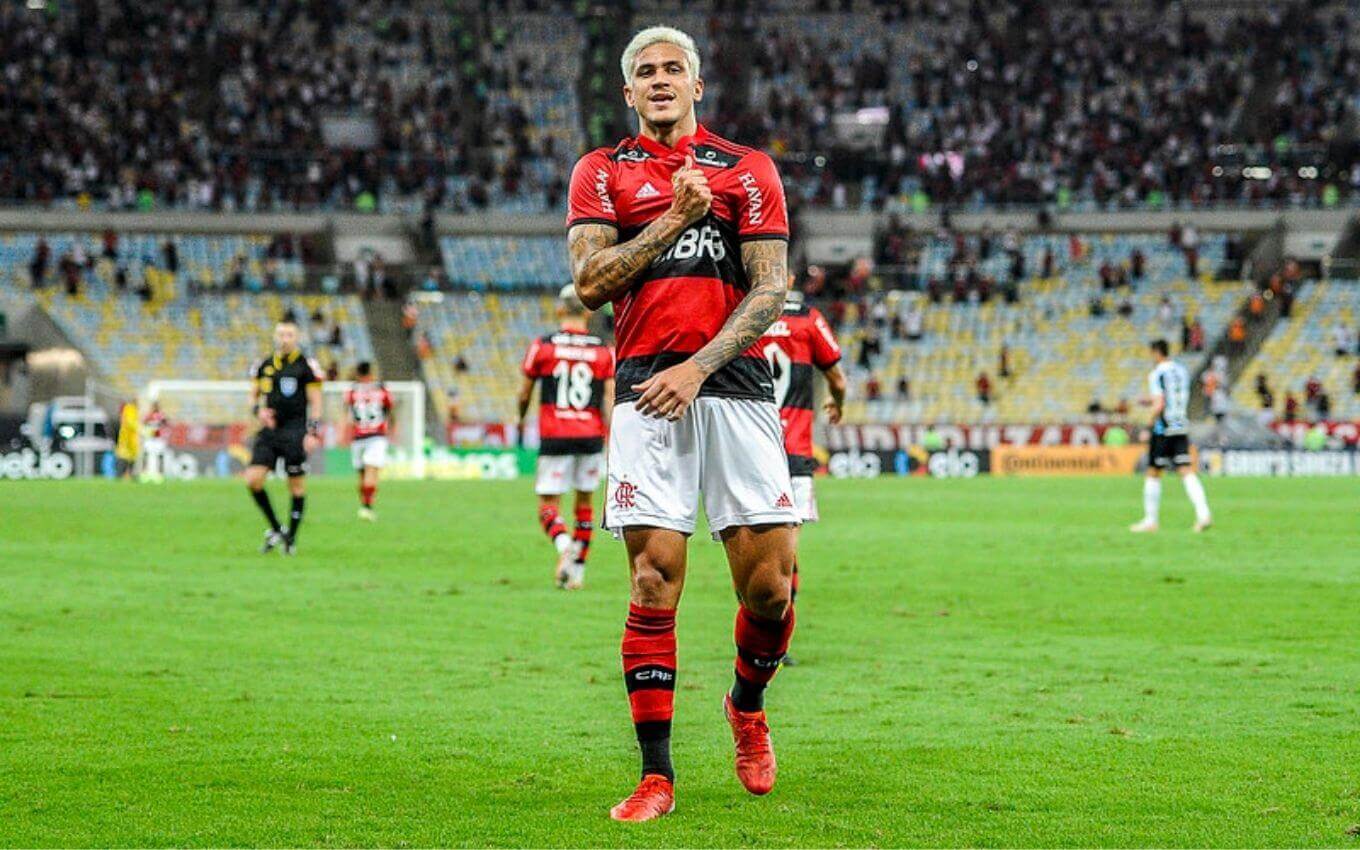 Flamengo and Grêmio duel at Maracanã this Sunday (19), at 8:30 pm, in a game valid for the 21st round of the 2021 Brazilian Championship. The live broadcast of the match will be from SporTV (except Rio de Janeiro) and Premiere. It won't be on Globo. The options for watching online are Globoplay, Canals Globo and Premiere Play.
The narration of the confrontation will be by Luiz Carlos Jr., with comments by Paulo Vinicius Coelho (by video) and Petkovic. Sandro Meira Ricci will be at Central do Apito, and Ricardo Lay will be in the reports.
Subscribers to SporTV channels on pay TV can follow the match live and online through the Canalis Globo application and website. It is also possible to purchase the Globoplay + live channels combo, which in the monthly package costs R$49.90, and in the annual plan costs R$42.90.
Premiere Play costs R$59.90 a month and can be accessed through the GE website or app. For Premiere subscribers on pay TV, simply use the operator's data and login to the online version of pay-per-view and the Canalis Globo platform.
An alternative to watch Flamengo x Grêmio is to purchase the Globoplay + Premiere combo, available on Grupo Globo streaming. The monthly subscription to the two services costs R$69.90, while the annual package costs R$64.90.
Premiere is also available from Amazon via Prime Video Channels. The monthly price of the combo is R$59.90 for the pay-per-view plus the R$9.90 for the entertainment service subscription.
Rubro-Negro is third in the league, with 34 points from 17 matches — two games less than the leader Atlético-MG. Grêmio is 18th in the table and occupies the relegation zone, with 19 points. Last week, Flamengo eliminated Tricolor from the Copa do Brasil and secured a spot for the semifinal of the competition.
live flamenco
In addition to Flamengo vs Grêmio live, see below the list of matches for the 21st round of the Campeonato Brasileiro and know where to watch it live and online.
Sunday (19)
4 pm – São Paulo x Atlético-GO – Globo (p/SP, GO and PE) and Premiere
6:15 pm – Corinthians x America-MG – Premiere
8:30 pm – Flamengo x Grêmio – SporTV (except RJ) and Premiere
Monday (20)
20h – Cuiabá x Fluminense – SporTV (except MT) and Premiere
.