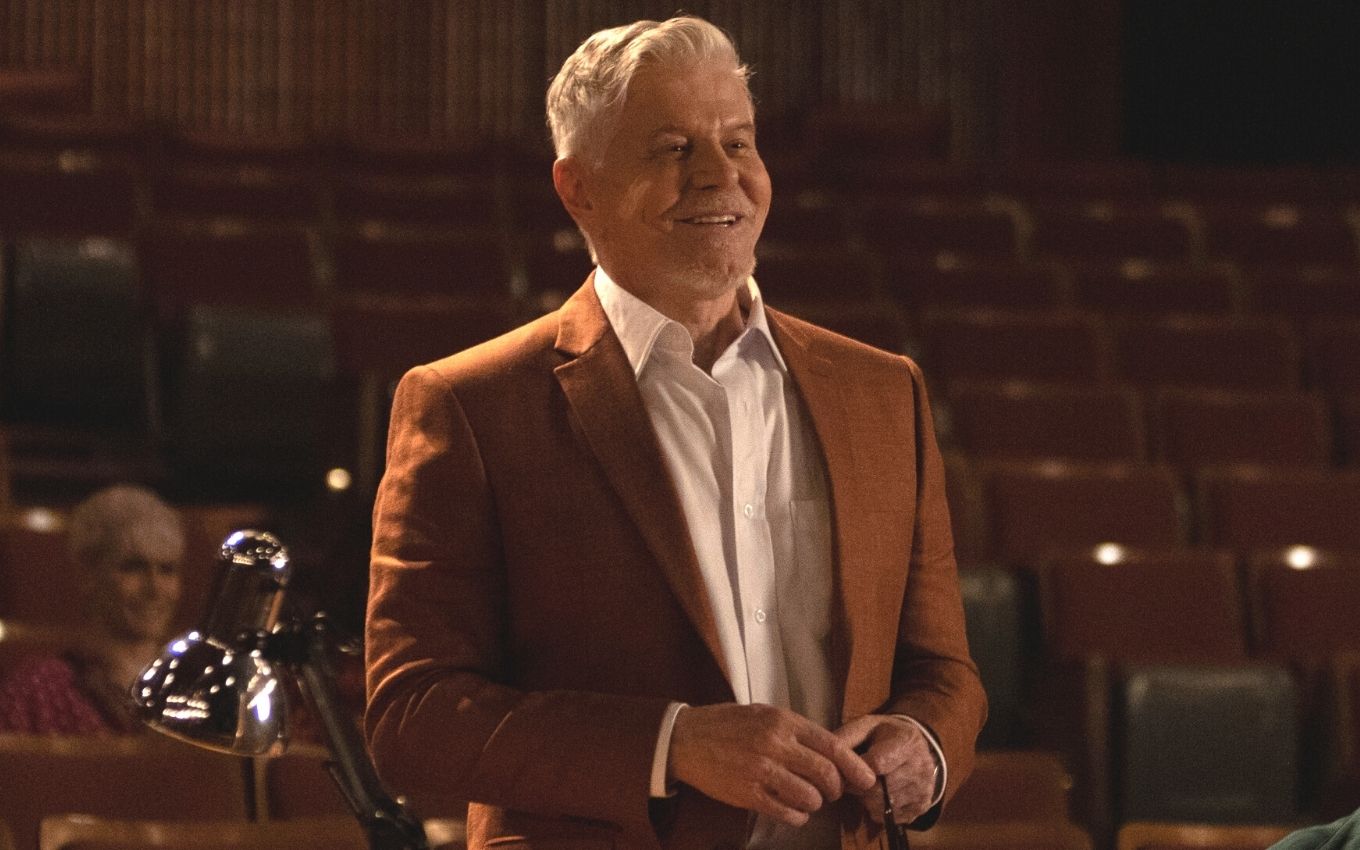 Miguel Falabella is at an advanced pace in the production of the musical series O Coro: Sucesso, Aqui Vou Eu, created and directed by him for Disney+. This is the actor and playwright's first work for streaming with international reach since his departure from Globo, announced in June last year. The new production by the former Sai de Baixo, called "Brazilian Glee" on social networks, is expected to be launched in 2022.
The recordings began last month in São Paulo, and the content entered the production phase, according to information released by Disney+ to the press this Thursday (23). On social networks, Falabella has shown several photos from the series.
In O Coro, a group of young adults from different backgrounds see the announcement of a casting test for a theater company as a chance to retake the pursuit of their dormant dreams and make a career in theatre.
According to the synopsis, the aspirants pass a first screening and experience a mixture of feelings, such as fascination with the world of theater, discovery of new loves, hauntings from the past and fear of failure, as they do not know if they will be hired at the end of the auditions.
series cast
The original Disney+ series has ten episodes of 45 minutes each and takes place in São Paulo. In addition to Miguel Falabella, who plays Renato, the cast has names such as Sara Sarres (Marita), Karin Hils (Marion), Lucas Wickhaus (Jorge), Daniel Rangel (Leandro), Mica Diaz (Alícia), Gabriel Hipólito (Reginaldo) , Graciely Junqueira (Ivone) and Carolina Amaral (Antonia), Rhener Freitas (Mauricio), Gabriella Di Grecco (Nora), Bruno Boer (Sissy), Guilherme Magon (Artur) and Magno Bandarz (Fernando).
The series is directed by Falabella in partnership with the former Globo Cininha de Paula (from Cobras e Lagartos, Sai de Baixo, Sítio do Pica-Pau Amarelo and Você Decide). The script, also signed by the actor, also includes work by Rosana Hermann (Sai ​​de Baixo, Hunting Talents, Programa Xuxa, Domingão do Faustão and Programa do Porchat).
The announcement of a major theater company could be a chance to change their lives! 🎼🎭

The recordings of #OCoro – Success Here I Go! 🙌 A new Original Music Series from @miguelfalabellareal. Exclusive premiere in 2022. Only on #DisneyPlus. pic.twitter.com/58LZ5CocFX

– Disney + Brazil (@DisneyPlusBR) September 23, 2021
.