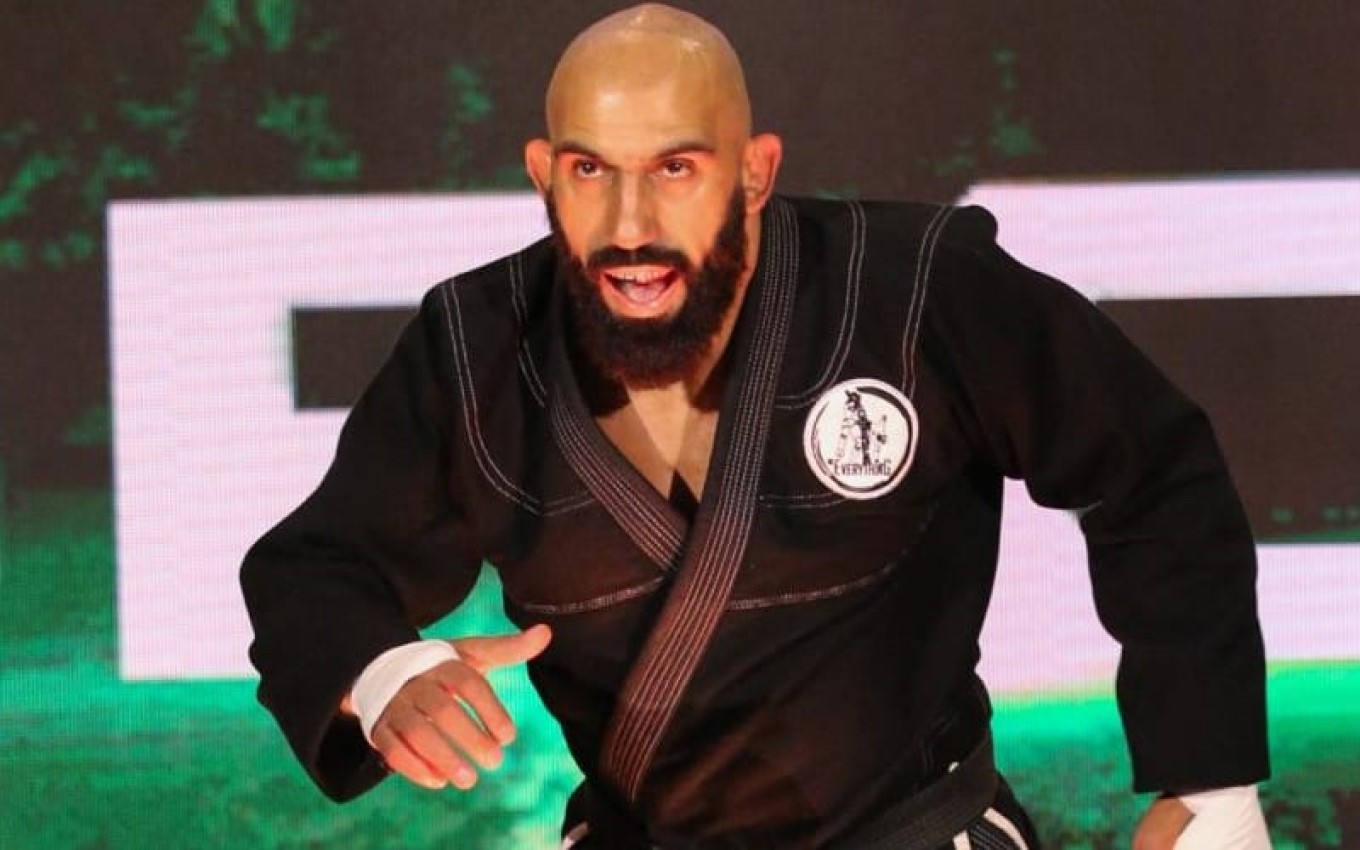 Fired from WWE in June, Adrian Jaoude has been with the company since 2015. During his time with the wrestling company, the athlete made history with exciting fights and his partnership with compatriot Cezar Bononi. Now unemployed, he opens up about his resignation and plans for the future.
Previously known as Arturo Ruas, the fighter needed to change his code name due to copyright. Jaoude, then, chose to keep his character alive and will start to identify himself professionally only as Ruas.
"But at the end of the day, when we go to sleep, I'm Adrian Jaoude. WWE itself makes this clear: tell people that you are characters and, in real life, you are other people," explains the fighter about having another identity in wrestling.
Under his old WWE contract, he can only be linked to another company from July 26 (one month after leaving). While he waits, the Brazilian fighter is negotiating with more than one company.
Exit from WWE
Before leaving the company, the Brazilian was prepared to participate in a group of fighters in WWE: the Diamond Mine (Diamond Mine, in free translation).
According to Jaoude, they changed the group's debut date more than once, and when the big day arrived, he received a call from the person responsible for the layoffs and was informed of his departure.
The dismissal, according to the athlete, was not for lack of skill in the ring, but because of the company's ideals. "Sometimes it's not about talent, it's about the market," explains Jaoude.
According to the competitor, AEW, WWE's biggest competitor, has been changing the wrestling scene since its foundation in 2019.
"From a sports standpoint, from a pro-wrestling standpoint, AEW is closer to the sport itself, and WWE is very focused on entertainment, the wrestling part itself gets way too repetitive. Because you don't see many nuances of techniques", points out the Brazilian.
"You can be the Neymar of pro-wrestling, but it won't do [na WWE]. AEW gives space for talent, for those who have the differential", provokes Jaoude.
The company founded by fighters and the owner of the Jacksonville Jaguars –Tony Khan– is the home of two Brazilian former WWE athletes and Jaoude's partners: Tay Conti and Cezar Bononi. In Brazil, AEW's weekly program, Dynamite, is shown every Saturday at 11 pm (Brasilia time) on the Space channel.
"I'll keep doing what I've always done: keep hitting others, stick my hand and show what Brazil has best — be a warrior", the Brazilian athlete finishes with a promise, regardless of what his destiny will be in the fight.
.