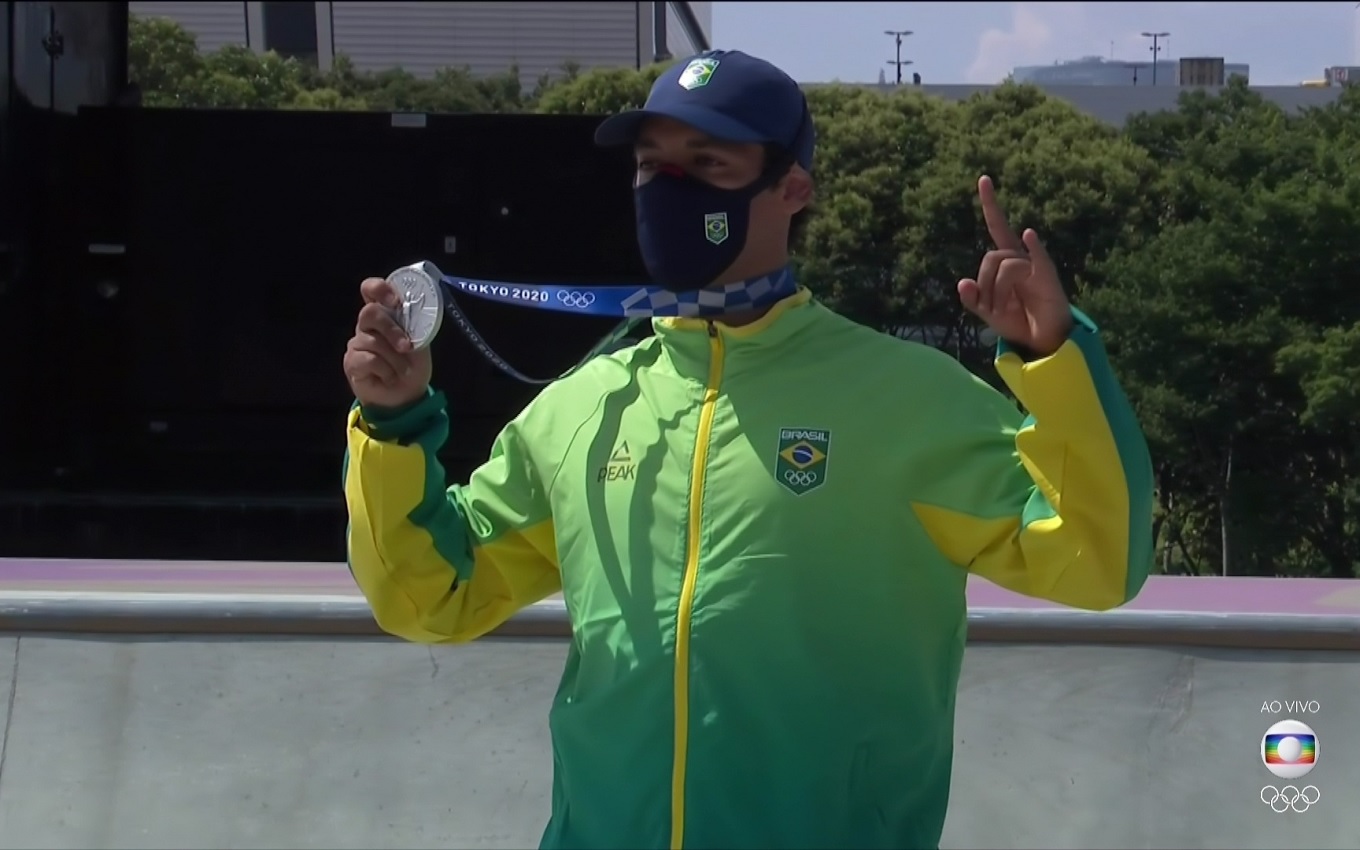 The Olympic marathon during the early hours of this Sunday (25) increased Globo's audience in the main moments of the competition. Brazil's first two medals at the Tokyo Olympic Games, won by skateboarding and judo, they even increased the station's numbers by up to 80% in relation to the average of the time.
According to previous audience data obtained by the TV news, the broadcast of Kelvin Hoefler's silver medal on skateboarding, the first won by the Brazilian delegation, achieved an average of 10.2 points in São Paulo between 0h50 and 1:35. It is a 61.9% higher rate compared to what is normally marked by Supercine films. The event was narrated by Everaldo Marques.
The broadcast of the judo match that awarded the bronze medal to Brazilian Daniel Cargnin, between 7:08 am and 7:21 am, doubled Globo's audience on the PNT (National Television Panel), an index of the 15 main metropolises in the country. There were 10 audience points and 52% participation. In other words, of the TVs turned on on time, more than half were tuned in to the dispute.
In addition, judo scored five points more than the average on time. In São Paulo, the judo audience had an 80% increase compared to the average of the four previous Sundays — it was 9 points (four more). In Rio de Janeiro, the modality also scored 9 points and increased 50% compared to the average of the four previous Sundays.
The index that attracted the least attention was the transmission of Brazil x Ivory Coast, by the men's Olympic soccer tournament. With narration by Galvão Bueno, the game ended 0-0 and went well by the time standards. Between 5:30 am and 7:20 am, there was an average of 7 points in São Paulo, on the PNT, and in Rio de Janeiro – an increase of 75% compared to what the network normally marks on Sunday morning.
Globo will continue with broadcasts this morning. The Tokyo Olympics start after the Fantastic at 10:30 pm.
.