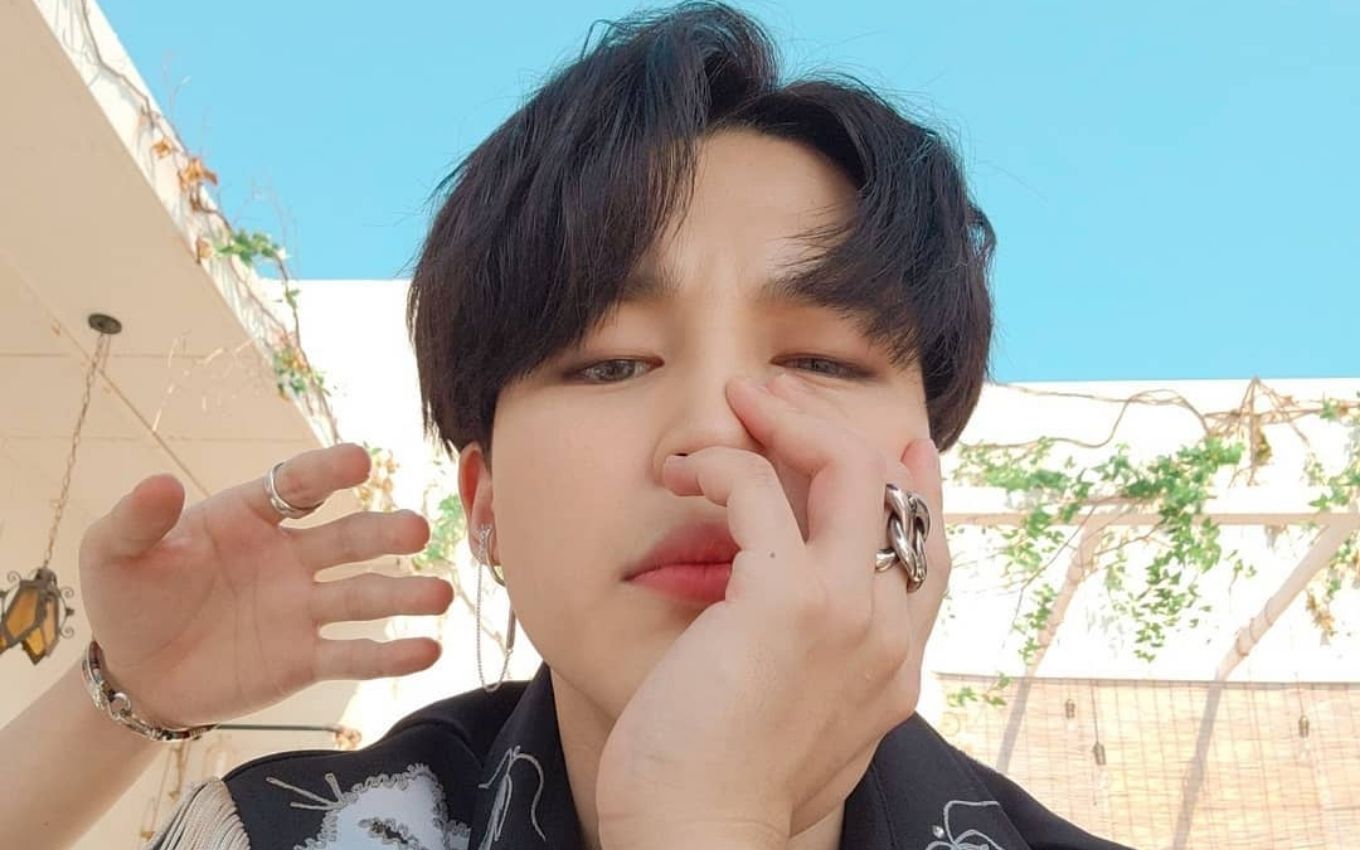 Park Ji-min, lead singer of BTS known as Jimin, drove Brazilian fans crazy by making a statement in Portuguese this Monday morning (30). During a live on social networks, the singer said "I love you" at the request of one of the internet users who followed the broadcast.
The two words in Portuguese were enough for the fact to enter the most talked about topics on Twitter in a matter of minutes — the live reached five positions in the top 10 of Trending Topics Brazil at once, six in total.
The six topics were: "Jimin's Live", "the Jimin", "Park Jimin", "Jiminie", "he said I love you" and "he said I love you". Most fans were moved by the star's declaration and greatly celebrated the show of love. The live was performed through the VLive platform.
Jimin is a Korean singer, being one of the seven members of the most famous K-Pop band at the time. The BTS singers don't speak Portuguese — they communicate with fans around the world in English, the language present in most of their songs.
Check out:
He said I love you, if I was ever sad I don't remember pic.twitter.com/UEIFpGIsq4

– Pretty. (@itsvcutk) August 30, 2021
HE SAID I LOVE YOU
PARK JIMIN
Want to make money on the Internet?
Then download the kwai and enter the code Kwai 310 261 541
and start earning money watching videos, it's super easy, watch 3 minutes a day for 10 days in a row. pic.twitter.com/WS20vMh20F

– . (@_EuaDany) August 30, 2021
JIMINIE IS MAKING LIVE
HE SAID I LOVE YOU💗💖💝💕💗💝💖 pic.twitter.com/If5dVsglXm

– Ana⁷ᣟ᮫꫶ ֹֺׂ࣭ ྆ ׄ BTS🧈 × 👅 VIU A LIVE DO JI (@hobi_baby_) August 30, 2021
I'M SEEING A JI LIVE THAT HE SAID "I LOVE YOU" TOLD HIM WAS VACCINATED AND STILL HUNGRY DO YOU KNOW HOW HAPPY I AM??????? SERIOUSLY HE IS MY SAFE HARBOR Q SACOOOOO I LOVE YOU JIMIN pic.twitter.com/6t8vSI8udq

– 𝑣𝑖𝑐⁷ 🐻 🇧🇷 | 𓍯 MEGTAN (@vickthvanten) August 30, 2021
HE SAID I LOVE YOU KRALHO PARK JIMIN I SAID I LOVE YOU FUCKING BITCH PARIUUUU MY CUUUUUUUUUUU MY GOD OF HEAVEN PARK JIMIN I'M GOING TO HAVE A BRAIN Stroke ALVWIWHSOWJSYSOBSISBSISVSKW FAVORARRAA
JIMINIE I LOVE YOU CARAAAPQPP

– Marlia⁷🦋 (@Mocreia10) August 30, 2021
.