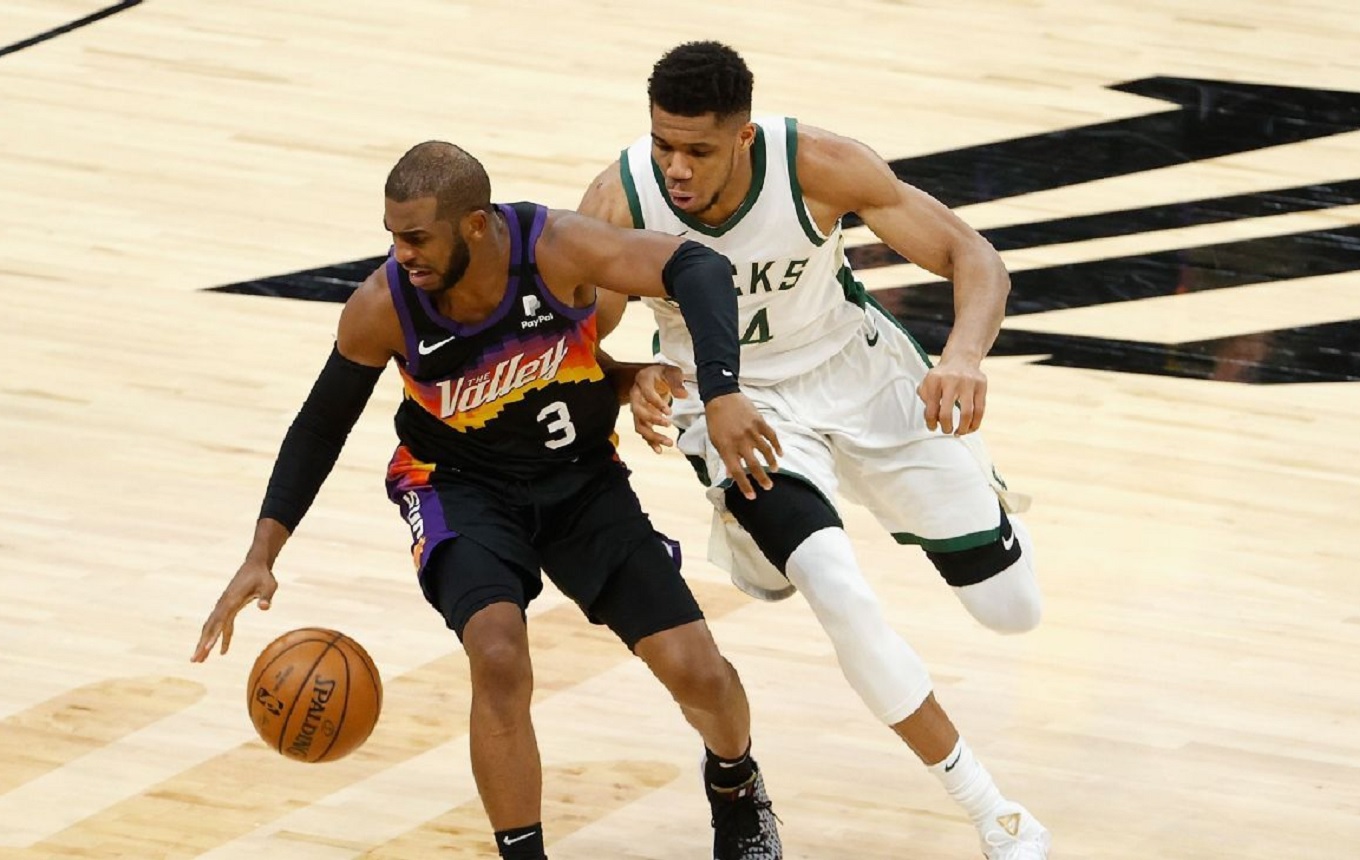 Those who usually watch NBA games on live broadcast TV will not have this option on Tuesday (6). Because of the debut of MasterChef Brasil 2021, one of its main attractions, Band will not show live in the first match of the decision of the American Basketball League.
The battle between the Phoenix Suns and the Milwaukee Bucks will be exclusive to ESPN — the ball goes up at 10:00 pm (Eastern Time). Until then, exclusivity only occurred on pay TV.
O TV news confirmed the information with Band. So as not to let basketball fans down, the network will put on the air a VT, starting at 12:30 am, with the best moments of the game. The narration will be by Ivan Bruno. All other games will be broadcast live on open TV.
ESPN only learned of the total exclusivity after approaching the spine. TNT Sports, which has shown NBA games since the eastern conference finals last week on its YouTube channel, does not have the broadcast rights to the decision. In other words, whoever wants to see the first clash between the two teams must be a subscriber to Disney's sports channel.
The column found that the priority of MasterChef in the Band is obvious. The new season is awaited due to the debut of the new judge, chef Helena Rizzo. She takes over from Paola Carossella, who left the culinary reality show last year.
Another reason is commercial success. As much as the NBA has good revenue, MasterChef is one of the biggest products of the Band in this regard. For the current edition alone, the Band sold 18 sponsorships.
NBA Finals on ESPN
For the first game and for all others until the possible game 7, ESPN will have Rômulo Mendonça in the narration. Alana Ambrosio, Guilherme Giovannoni and Ricardo Bulgarelli will be divided between the clashes and also in the post-whistle analysis, which will also feature Eduardo Agra and Zé Boquinha in special editions of the ESPN League program.
The player Leandrinho Barbosa, one of the biggest names in Brazilian basketball and who played for many years in the NBA, was invited and will also be part of the ESPN broadcast team.
Another novelty for the coverage of the finals will be the on-site report by Paulo Antunes. Specialist in American sports, the professional will be in the gymnasiums of the games, with articles and exclusive interviews. Due to the already controlled situation of the pandemic in the United States, the finals in 2021 will have an audience.
.