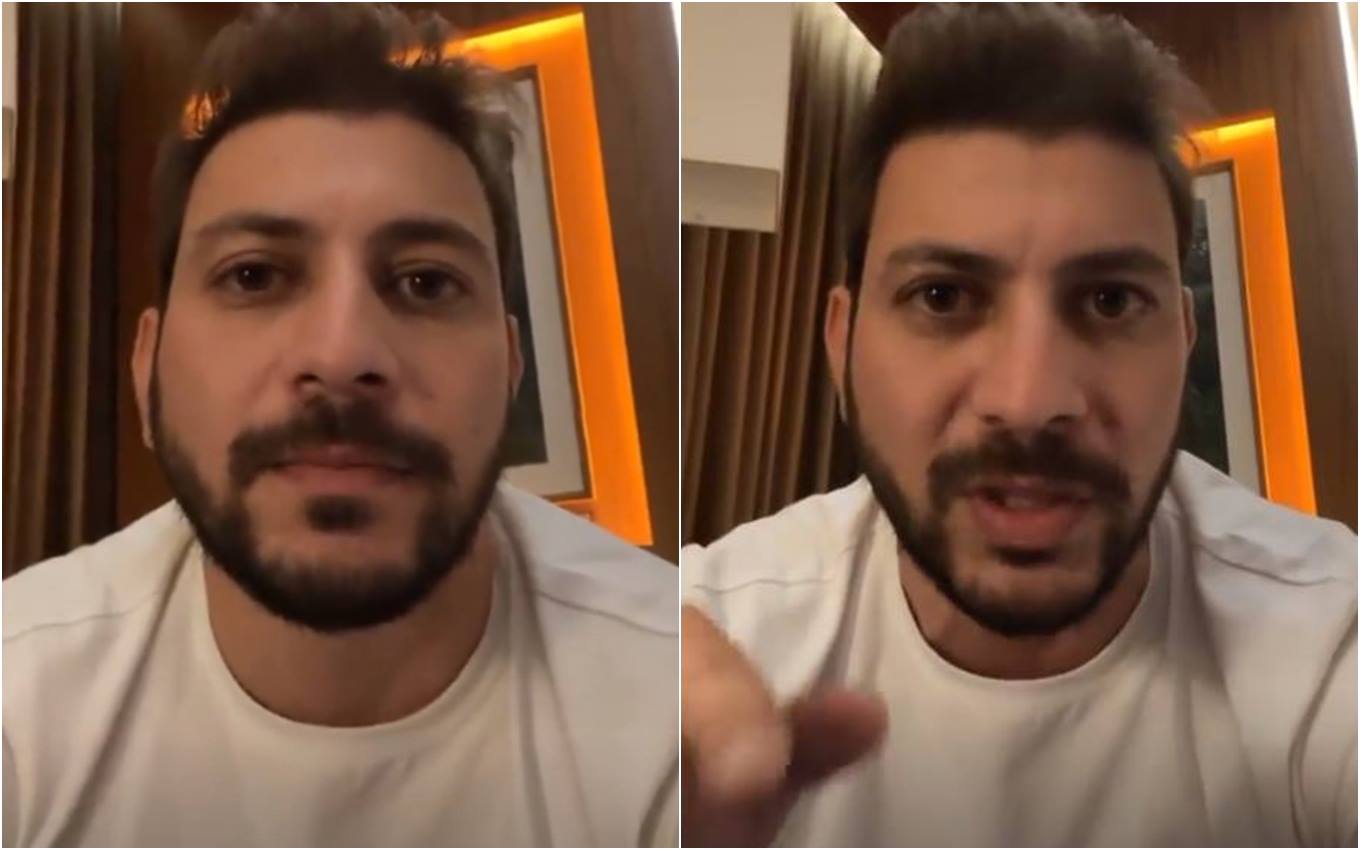 Caio Afiune did not like to be a liar during the live program of BBB21 this Tuesday (4). In a video shown during the final of the program, the farmer appears asking for the support of singer Leonardo, contradicting what he had said about choosing the support of Rodolffo Matthaus. "Very sad," he complained in videos on Instagram Stories.
"I will pass on to explain, because I am very upset, very much. I did a [vídeo] asking Rodolffo to cheer for me. I would never say such a thing on a live program, I was not going to make it up inside. Then he came back to me, so I could make another video for someone else, I put Leonardo ", explained the ex-brother.
In another excerpt, Caio pointed out that he did not like the joke of the production in putting him as a liar when editing the videos.
"I'm very upset, very sad about it because it was something that I really talked about Rodolffo. Very 'paia', very upset, upset about it. I ask you to understand me, if I find the video, I'll post it right away" he promised.
Check out an excerpt from the video:
⚠️ Caio explaining about the hotel videos. / Tati

pic.twitter.com/xzR5UkhKR1

– Caio Afiune 🤠 (@AfiuneCaio) May 5, 2021
---
Subscribe to the channel TV News on YouTube to check out our daily BBB21 newsletters
---
Find out everything that is happening on BBB21 with the podcast O Brasil Tá Vendo
Listen to "# 37 – BBB21 Retrospective: The best and worst of the season!" in the Spreaker.
.