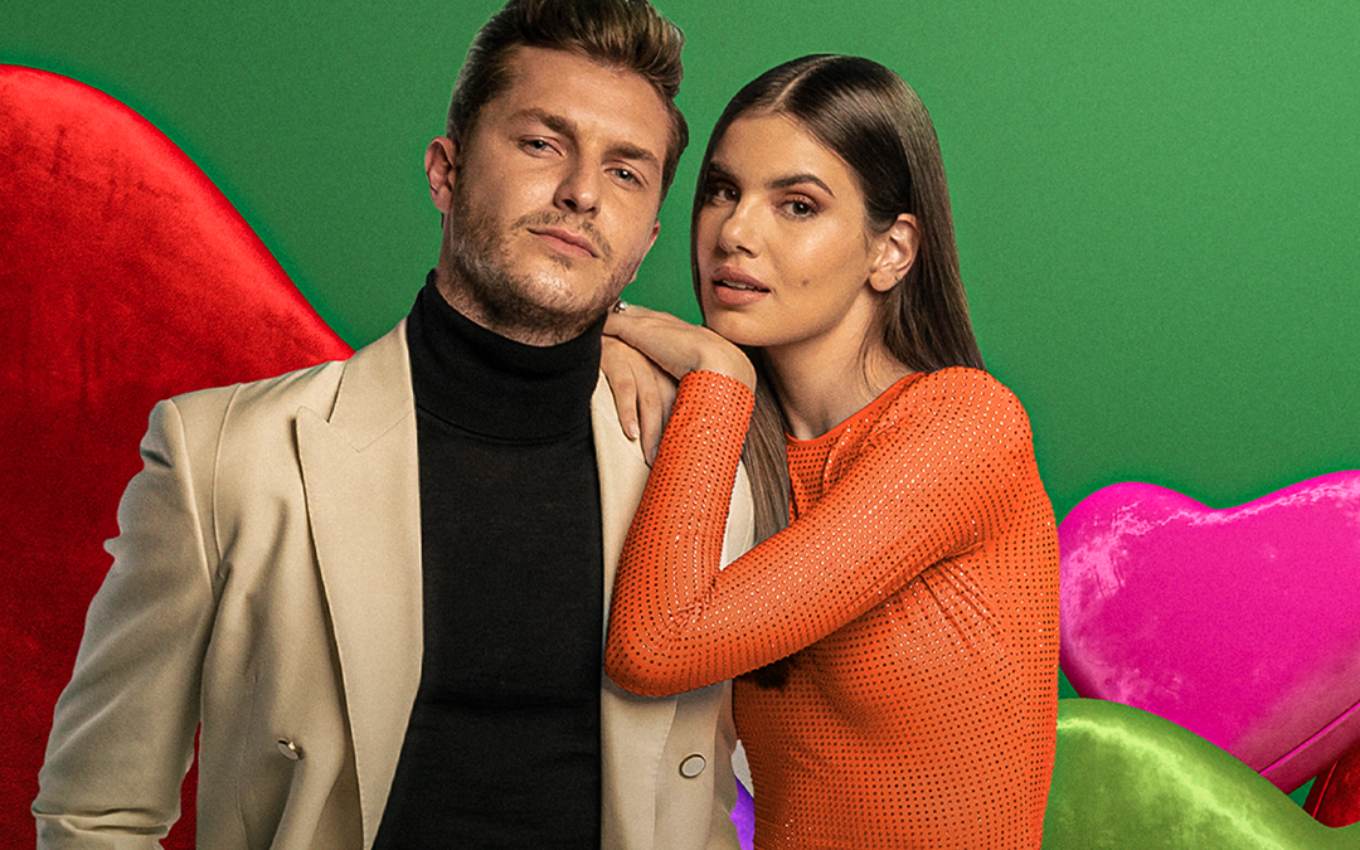 Presenters of the Wedding to the Blind Brazil, a Netflix reality show that debuted this Wednesday (6), Camila Queiroz and Klebber Toledo were deeply involved in the trajectories of the participants. They participated in important moments of the journey to the altar and confess that they cried and suffered along with the bride and groom in the most tense moments of the program.
"We had a good interaction with the participants during the recording of the program, even to get to know them a little better and make the experience more personal and intense. So, we were following the unfolding of the stories as time went by. And yes, us we were very involved with everything that happened, we suffered together, we smiled together, we cried together. It can't be different, right? It's a real experiment," says Camila.
"From day one, we realized that we would have a huge involvement with the program. Because, in addition to being something very different and unique, we were able to feel how real and true it all was for them. And, even when we weren't recording, we managed to manage to talk to the production to find out what was going on and get updates on the couples," adds Toledo.
The first season of Marriage à Cegas Brasil was recorded from January to April this year. The program aims to form couples who will actually get married at the end of the experience. Participants are men and women who talk without seeing each other, in booths with a wall between the two people. In this dynamic, they develop "connections", fall in love and ask each other to marry, for real.
From there, the reality shows the 30 days of coexistence between couples before going up to the altar. There are hot moments and a lot of dating, but also fights, crying and outbreaks.
"When we got to the studio, I didn't think we would find participants so excited, warm and committed to really getting to know someone. They were decided on what they wanted, and that was really cool to see. [choque] that's when real life really arrived: they moved in together and met their respective families. At that moment, you could see in their eyes that something had changed. And this is very impactful", highlights Camila.
Both she and her husband firmly believe that it is possible to find true love like this, without ever having seen the person, just through a few conversations about life.
"We're very romantic. So I'm a Cancerian, which says a lot (laughs). I've wondered a lot if I could create this connection, if I would enter with an open heart. I think I've always believed it's possible, but without shadow of doubts now we believe much more! A lot of people have this doubt and think it's impossible, but I can say with certainty that it happens — and you'll see," she promises.
"I believe it too, 100%. I think that, in a way, the pressure and the aesthetic expectation is removed, and you can surrender more to the moment. And I saw it happen in front of me, the participants in 15 minutes already in love. I love talking and the surprise, so I think it's possible to create that connection," says Toledo.
Debut on Netflix
This is the first work of the two actors on Netflix and the first project of the two as presenters together, as a couple. Camila chose not to have a fixed contract with Globo in order to be able to command the reality show alongside her husband.
"We've wanted to do something together for a while, and I loved the experience! There are differences and similarities, of course, between acting and presenting. Each one has its peculiarities, a specific dynamic", says the actress, who is also the protagonist of Secret Truths 2. The novel premiere on the 20th at Globoplay.
"I agree. I liked it a lot, even more for having the opportunity to do it together with Camila. After all, we're talking about a reality show about love, in which people want to meet their peers. It's a unique experience, and having presented it together was the icing on the cake," adds Toledo.
Both say they want to pursue careers as presenters and experiment in this area. "It was a wonderful experience, which I definitely want to live more often", says the artist.
The first four episodes of Marriage à Cegas Brasil are now available on Netflix. The next four open on October 13th, and the final two chapters hit the platform on the 20th.
.