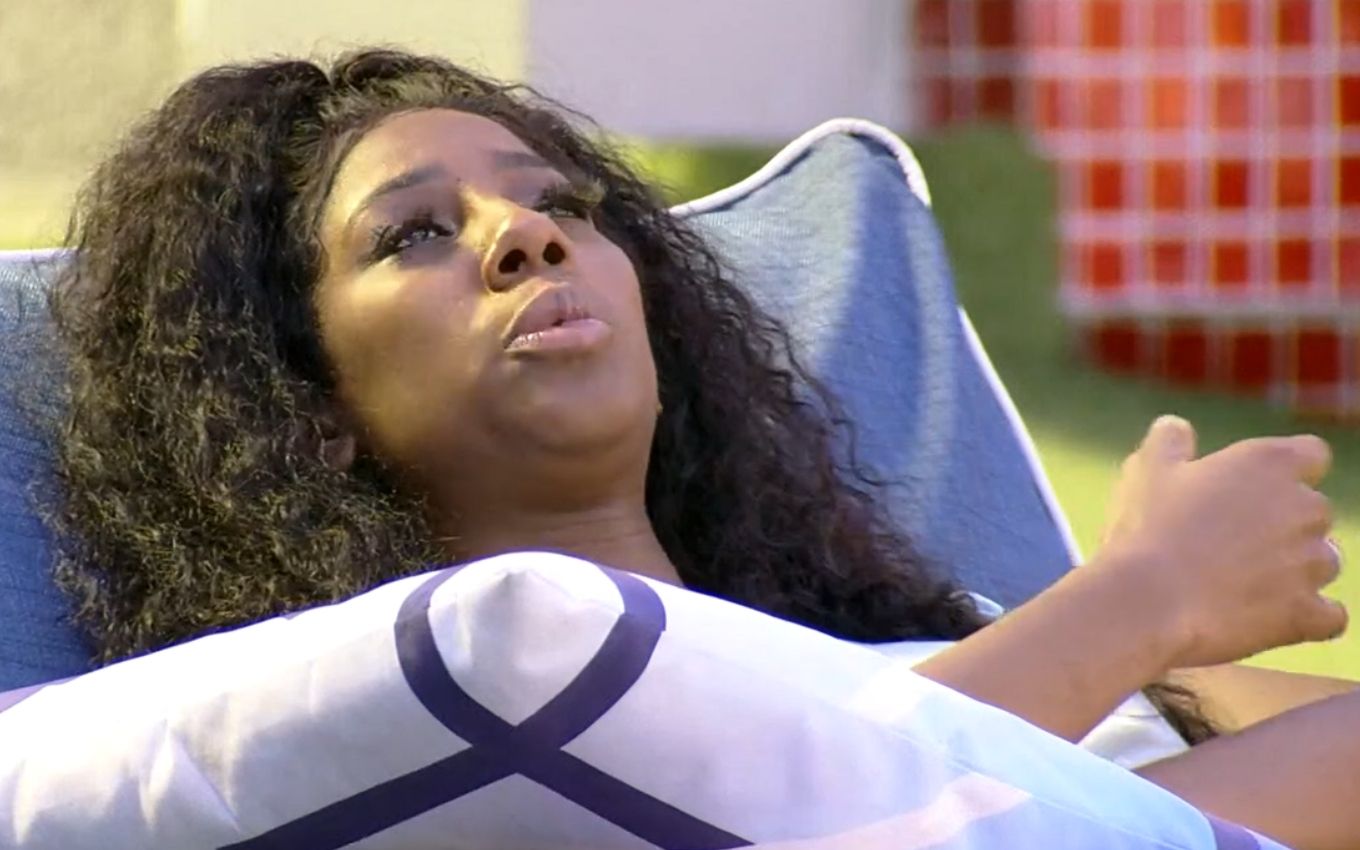 Camilla de Lucas revealed to have been moved by the situation of Juliette Freire after a plan by the so-called hate office to 'use it', with the aim of taking Lucas Penteado out of the BBB21 dispute in the second week of the program. "When Bil [Arcrebiano Araújo] gave Juliette immunity, I felt very sorry for her ", she said in a conversation with Gilberto Nogueira this Saturday (1st).
"We [Juliette] crying a lot with Viih [Tube]. I felt sorry, because I was like: 'Man, she must not know that the people are giving her immunity not to protect, but because they thought she could leave, understand? Underestimated her. They thought she could leave, to take Lucas away, "explained the influencer.
At the time, the idea of ​​removing the paraibana from the wall came from Projota. He thought that Paraibana and São Paulo were the two participants most neglected by the public and the house, but he wanted Lucas to leave the program beforehand. "Brazil will say whether he was wrong or not. We will send him to the wall. If he leaves, he will. If he stays, firmly, but he has to go. If I caught the angel, I would give it to her [Juliette]"he stated.
When attending Big Fone, Arcrebiano won the right to give immunity to a person, and chose precisely the lawyer, who later discovered the strategy, but remained happy for the benefit received.
This Saturday, Camilla continued: "I thought: 'My God, poor thing. The girl crying with happiness thinking that someone wanted to protect her, but it was a plan. But I remember that he [Projota] said something that I didn't see as a bad person. I understand fair play as that. When Projota left, Tiago said that the public does not forget. That memory came to mind ".
"I am very happy with myself for seeing these things. Seeing that it is not cool. How interesting is it to make a game for that? I didn't make a mistake there. If I were there and said 'Yeah, I agree' … ", reflected the carioca.
According to the TV News, Camilla de Lucas is the favorite to leave BBB21 on the next wall, with 73.74% of the votes, compared to 20.01% for Gilberto and 6.25% for Juliette. .
Recall the moment when the rapper proposed the plot against Juliette on BBB21:
it was wonderful? was

but don't forget it's a strategy, they don't want juliette x lucas on a wall because they think lucas leaves. In order not to leave juliette thinking she is strong, they did this. Projota even said that if it were the angel I would give her # BBB21pic.twitter.com/GLVz0vuf5t

– nonô (@shawmarvels) February 6, 2021
---
Subscribe to the channel TV News on YouTube to check out our daily BBB21 newsletters
---
Find out everything that is happening on BBB21 with the podcast O Brasil Tá Vendo
Listen to "# 37 – BBB21 Retrospective: The best and worst of the season!" in the Spreaker.
.