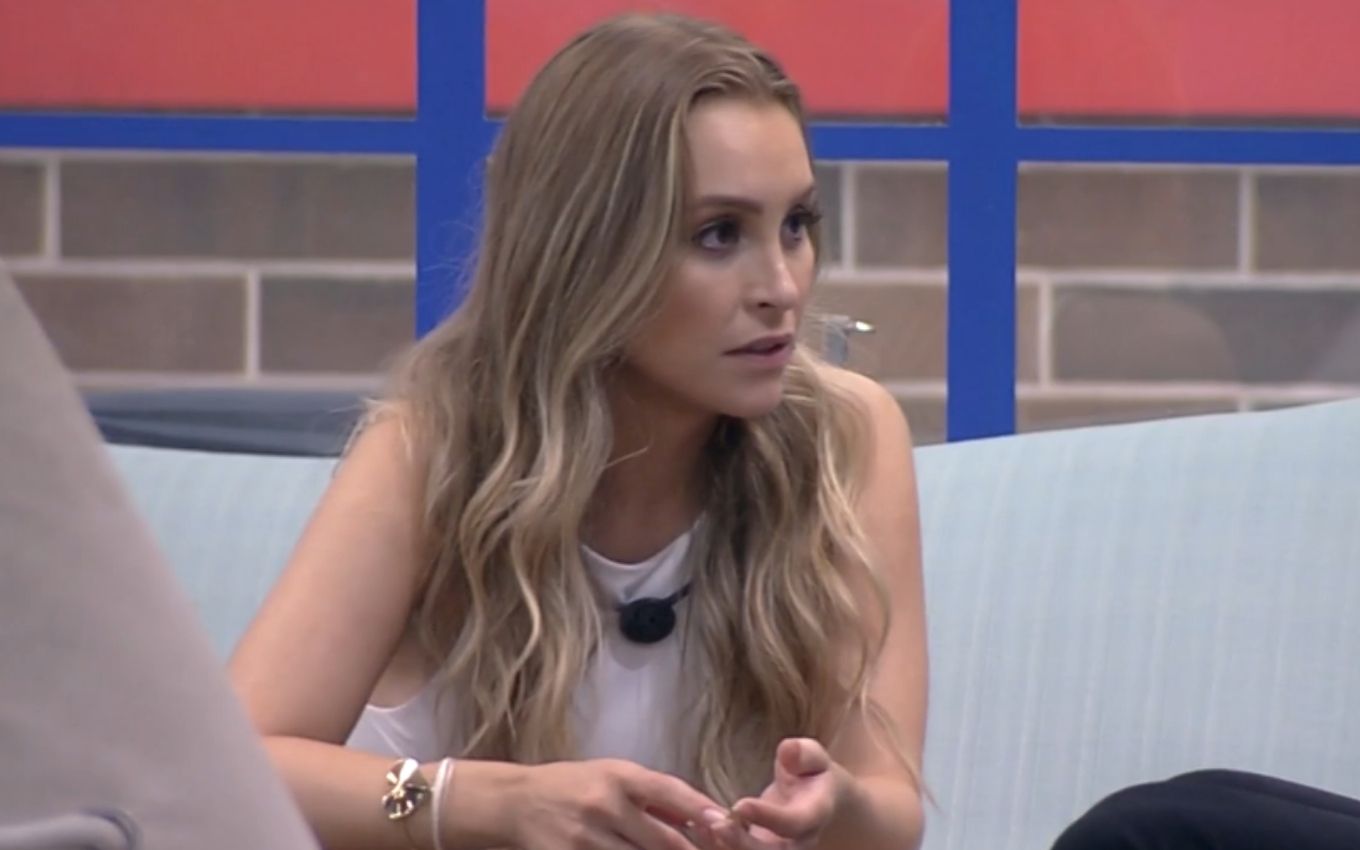 Carla Diaz decided to put Arthur Picoli against the wall at BBB21. The actress did not like to see him alongside Gilberto Nogueira and Sarah Andrade, since she considers them rivals, and released what they said about the fitness coach while she was in the secret room. "Did you speak ill of me? Is that true?" Asked the blonde.
"I don't know. You said you were seeing everything," shot Arthur. "So far you haven't said anything to us, no information," charged the crossfit instructor. "Because I think there is information that I have to digest first and speak at the right time," explained Carla.
"So far it has been agreed that nothing happened between me and him, that it was just the question of the vote", justified the boy, saying that he will keep the alliance between him and Gilberto until he can. "Do you think so? You know he's going to vote for me, right? It's clear. Only you didn't notice," charged the actress.
"The two times that I was talking to them [Gil e Sarah], that I was playing, you called me. I need to make my game, "complained the capixaba." Sorry, Arthur, disturbing your game, "said the ex-chiquitita. The friend of Projota explained that he was trying to get Pocah off the straight.
"But he already voted for Pocah," countered Carla. "So, I was trying to reverse that," justified the crossfitter. "Ah, honey, you know I'm next, right?", Shot the actress. "Don't do that, don't call me 'baby', really," said Arthur.
Check out:
Good morning and let's go to someone else's shame !!

Carla and arthur

DON'T CALL ME OF MY WELL

Ju and Gil / Juliette / My God Juliette / Juliette and Camilla / Pocah | Antagonist / Gil do Vigor / not even Tiago | # bbb21 thelma designs Arthur # BBB21 pic.twitter.com/VmuUMcVVVc

– Edinusa (@Edinusa_) March 16, 2021
---
Subscribe to the channel TV News on YouTube to check out our daily BBB21 newsletters
---
Learn all about BBB21 with the podcast O Brasil Tá Vendo
Listen to "# 30 – The fake wall and the new BBB21 villains" on the Spreaker.
Feedback Policy
This space aims to expand the debate on the subject addressed in the news, democratically and respectfully. Anonymous comments are not accepted nor do they violate ethical and moral laws and principles or promote illegal or criminal activities. Thus, slanderous, defamatory, prejudiced, offensive, aggressive comments that use bad words, incite violence, express hate speech or contain links are summarily deleted.
.