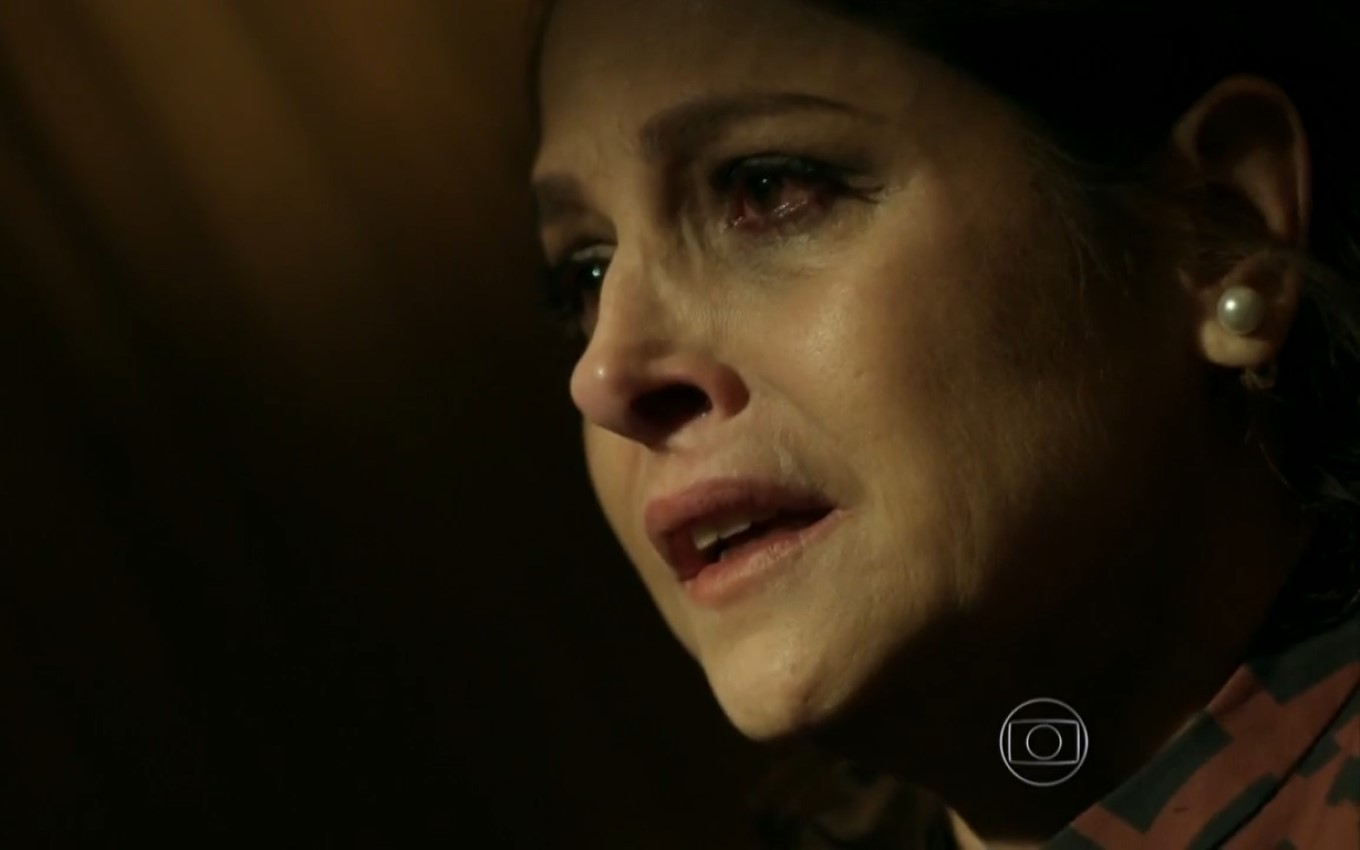 In Verdades Secretas, Carolina (Drica Moraes) will catch Arlete/Angel (Camila Queiroz) in bed with Alex (Rodrigo Lombardi). The housewife will have a nervous breakdown when she realizes she was made a Muggle by the people she trusted the most and will threaten the couple with a gun. She will end her own life in Globo's eleven o'clock soap opera.
The character of Drica Moraes fell in with the entrepreneur and believed that he was the ideal man. What she didn't realize was that the millionaire was playing with her feelings in an attempt to get closer to his teenage daughter.
After a few run-ins with the bad character, the former secretary will realize that her husband is not quite the gentleman she thought he was. However, she will decide to ignore all the clues that link him to her daughter, including a tie she will find in the girl's bedroom.
Aware of the case of Alex and Angel, Giovanna (Agatha Moreira) is the one who will make the final card and open the game with Carolina. She'll meet the woman at the hairdresser's and fire off everything she knows: "My father is having an affair with your daughter. The two of them are together now in your house. Go there now that you catch them in bed together."
In the midst of a crying fit, Hilda's daughter (Ana Lucia Torre) will enter the mansion and see the two traitors having sex. She will then search her wardrobe for a weapon and point it at the pedophile.
I looked but didn't want to see! The times I went out, came back and met them both, there was a mood, I felt the mood. I didn't want to believe what I already knew in my heart, but I didn't want to know or believe, but I'm not stupid. I wanted to believe that such an awful thing was impossible to happen. That does not exist.
playback/globe TV
Camila Queiroz and Drica Moraes on stage
Carolina commits suicide
Alex will tell Carolina that his affair with Angel started long before she came into his life.
We had a fight, and she didn't want to see me anymore. She was accusing me of raping a friend of hers. I was always in love with her, and then I met you. She was pulling away from me, and I wanted to find a way to get closer. I married you to be close to your daughter.
"Haven't you ever loved me?" she will ask. "No, I never loved you," the millionaire will respond. Carolina will then point the gun at her husband. She will be interrupted by the model, who will claim that she loves him and will intercede for him.
The woman will tell them both to stand still and run to the living room of the luxurious house. There she will write a note to Angel. "Be happy, my daughter. I love you so much! Goodbye." She will shoot herself in the head
Originally aired in 2015, Verdades Secretas returned to the air on Globo in a kind of "warm up" for its sequel, which will show the character of Camila Queiroz seven years after the end of the first version shown on open TV. Secret Truths 2 will be released this month on Globoplay
---
Subscribe to the TV News channel on YouTube and watch videos with revelations of what will happen in Secret Truths and other soap operas.
.