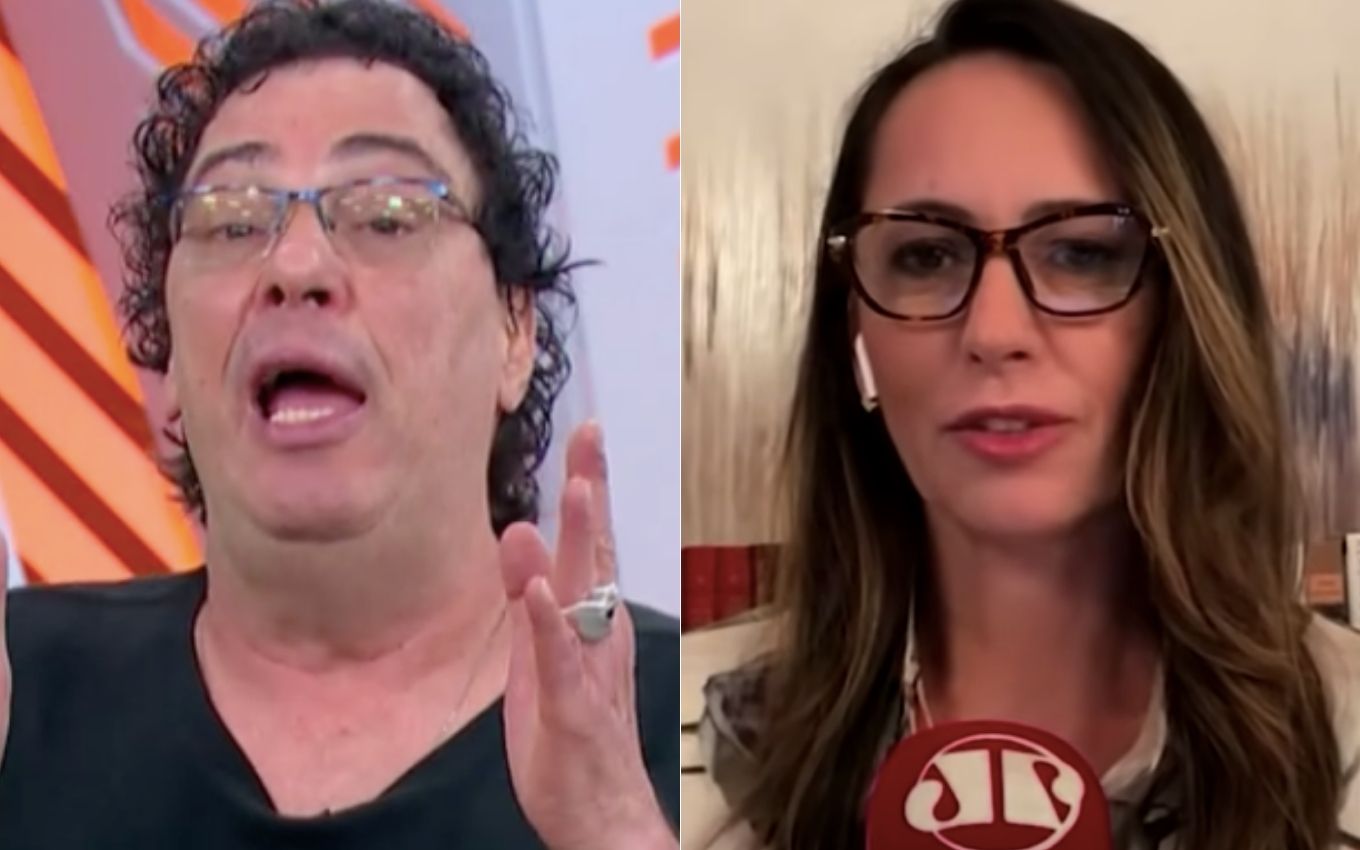 Walter Casagrande detonated Ana Paula Henkel for spreading lies about the Covid-19 pandemic and the vaccine against the new coronavirus. "She was an excellent volleyball player, she was an Olympic champion, a volleyball muse for a long time, but today she is the muse of fake news, muse of lies," said the sports commentator.
In an interview with Marco Antonio Villa's YouTube channel, the Globo Esporte commentator revolted against the speeches of the former volleyball player, who is a supporter of President Jair Bolsonaro.
"She is a liar, man. She spreads fake news, distorts information to the population, does a disservice. She works on people's reasoning in relation to Covid-19, the pandemic, the seriousness of what we are going through. She tries to change the reality for to deceive people, this is very ugly ", said Felipe Andreoli's colleague.
"She was an excellent volleyball player, she was Olympic champion, volleyball muse for a long time, but today she is the muse of fake news, muse of lies," added the former player.
"What also irritated me was that she defended Daniel Silveira, a deputy who is in prison, is violent, aggressive, who threatened all ministers [do Supremo Tribunal Federal], broke the plate of Marielle Franco [1979-2018]. Is it over there [Ana] distorted information about the vaccine in the United States. She is a liar, spreads fake news ", insisted Casão.
"What I'm saying may not change anything, but I'm going to sleep peacefully because I took a stand against it. I can't watch TV as if nothing is happening, I can't do it," he explained.
Then, the Globo employee criticized President Jair Bolsonaro. "The country is in a pandemic situation, in a denial of the government, of the president, it is absurd. The guy is against it, he called it a little grip, it is a neglect, a debauchery of the leader. He is considered the worst leader in the world. He is the worst president of Brazil, of the country's history ", he declared.
"I will not stand still watching people lying, spreading fake news to confuse the population's head. You have to get vaccinated, wear a mask, distance yourself, avoid crowding. Wait for the vaccination, this is our way out. People have to stop to lie like Ana Paula does, man. It's bad for society. Brazilian enemy of Brazil, Brazilian enemy of the Brazilian citizen, it's doing harm to the country ", concluded Walter.
Check out Casagrande's interview in full:
Old fight
Commentator of Prime Time Zone radio, Ana Paula Henkel said on the program Pingos nos Is of February 23 that she would sue Justice against Casagrande for having been targeted by him in a text written by the sportsman on his blog on Globo Esporte, in which he called her "defender of arms".
"It entered the field of offenses, injuries, slander and defamation," she declared in the program presented by Vitor Brown.
.