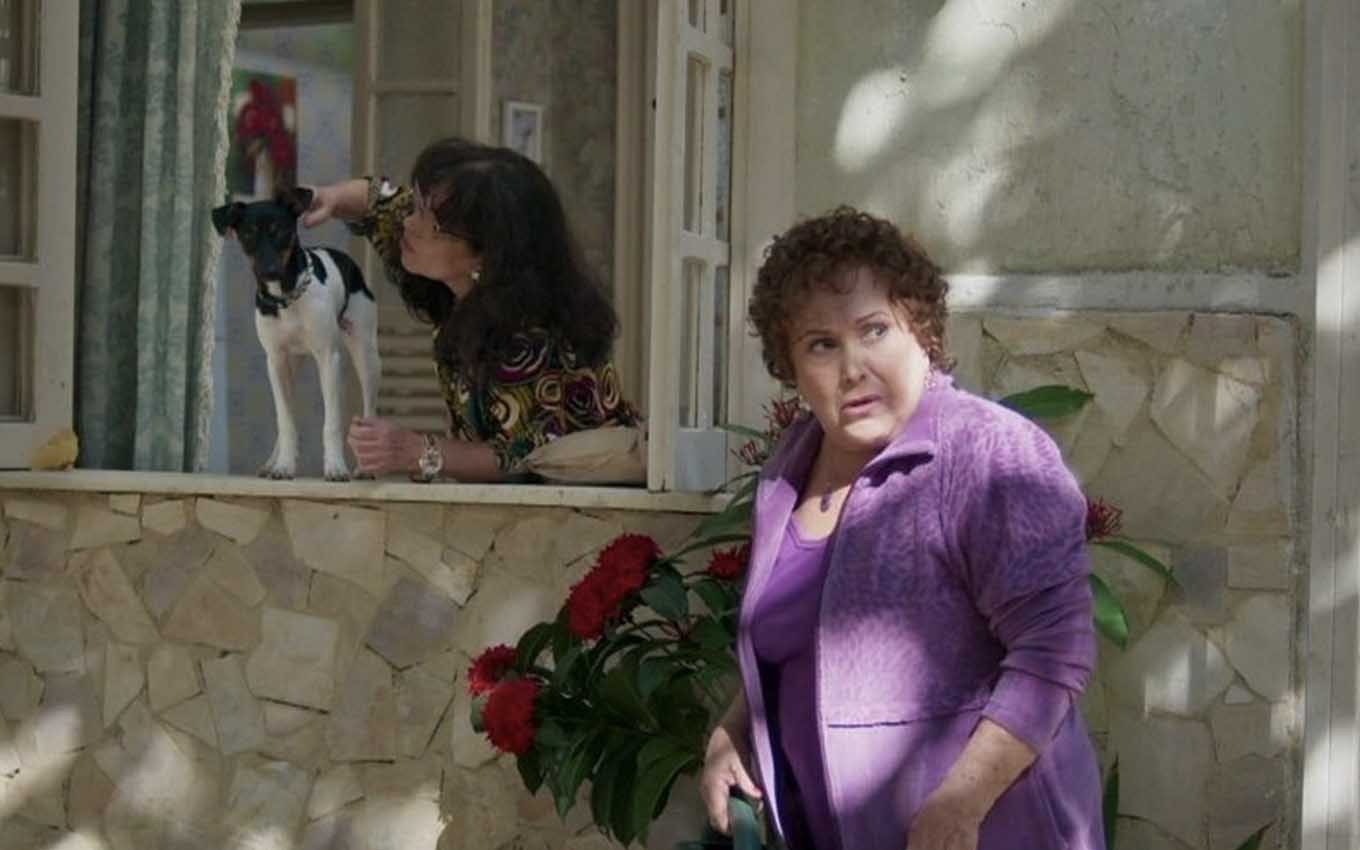 Pega Pega's cast is unanimous in dedicating the rerun of the seven o'clock soap opera, which gets a special edition starting next Monday (19), to the memory of Nicette Bruno (1933-2020). The actress, who was part of the comic core as Elza, was one of more than 534,000 victims of Covid-19 in Brazil. "If there was a vaccine, she would be with us," summarized Elizabeth Savala.
Claudia Souto's serial is the second work of the veteran to be rerun by Globo because of the pandemic, since she is also in the rerun of A Vida da Gente. "Seeing her again on stage will be a gift. She was the brilliance of our group," stated Marcelo Serrado in a virtual press conference this Tuesday (13th).
Nicette contracted the virus and was hospitalized in late November 2020, just weeks before Israel announced it would be the first country to mass vaccinate against Sars-Cov-2. The country was sought by Pfizer to become one of the showcases for its immunizing agent after the Brazilian government left 53 e-mails from the pharmaceutical company unanswered.
"As we were denied the vaccine, we lost one of the luminaries of the art of acting", revolted Elizabeth Savala, who starred directly with Paulo Goulart Filho's mother, Beth Goulart and Bárbara Bruno. She was Arlete, who left her son Júlio (Tiago Martins) under the care of Elza and Prazeres (Cristina Pereira) when she had problems with the law.
"I remember seeing Tiago in that nucleus with Nicette and, wow, how I wanted to be with them," Serrado added. "I also wanted to remember Camila Amado," quoted Irene Ravache, referring to her co-star who was also victimized by Covid.
ethics lesson
The author Claudia Souto believes that the plot returns to the air at one of the most favorable moments for discussing moral principles. "In four years, the country has changed. It's more prejudiced, more unethical, with these issues even stronger. We didn't even know it could get worse, so it's good to provoke the audience," explained the screenwriter.
She believes that Pega Pega will prepare the public for news from Jornal Nacional without scaring away those who are already tired of the pandemic. "We deal with important and even heavy subjects, but we managed to lighten the schedule. I think that, if the telenovela was at nine, it would even be tragic", concludes the writer.
---
Learn all about the upcoming chapters of soap operas with the Noveleiros podcast
Hear "#65 – All About the End of Save Yourself Who Can!" on Spreaker.
---
Subscribe to the channel TV news on YouTube and watch videos with revelations of what will happen in Globo's soap operas.
.