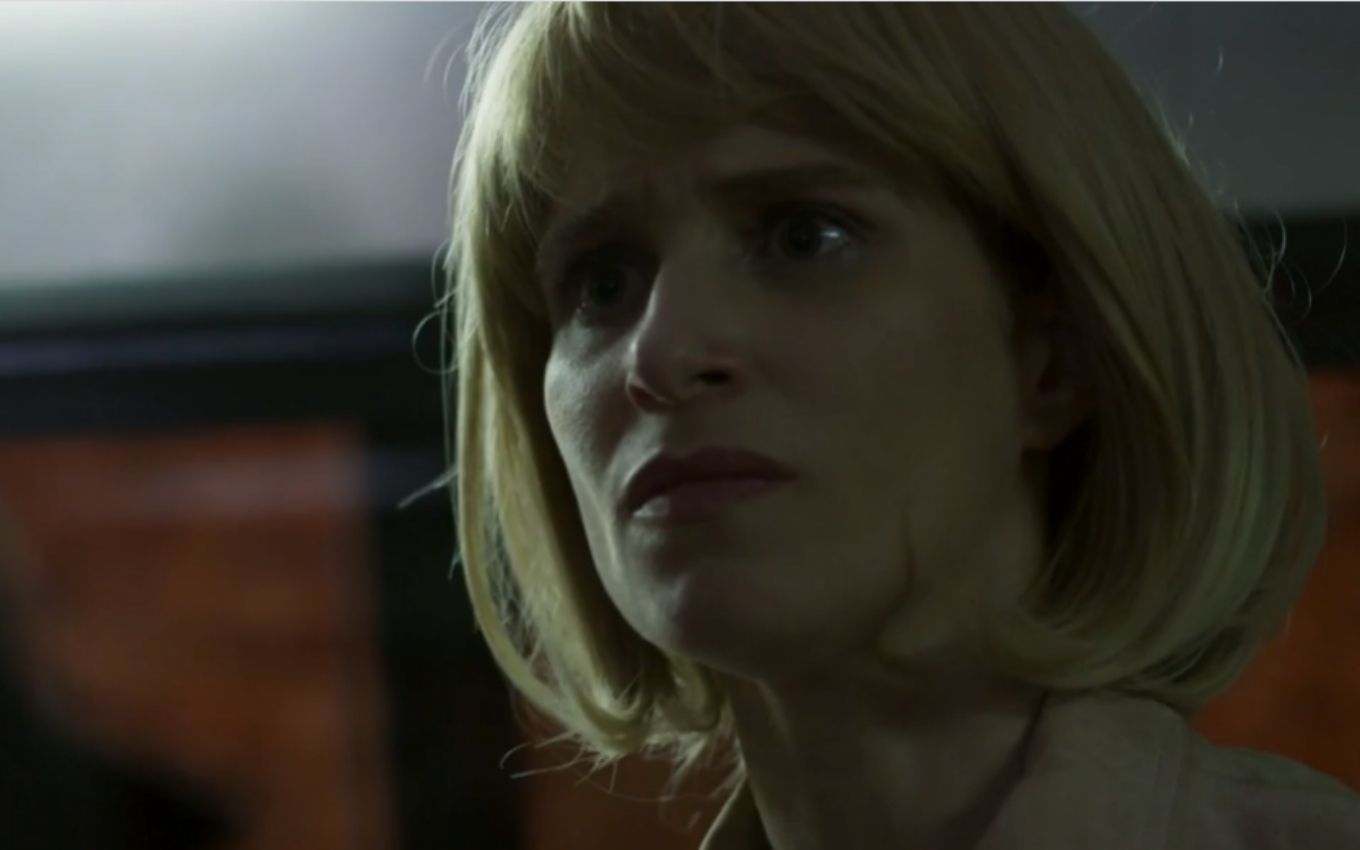 Mônica (Julia Lund) will break her face trying to escape the police and will end up trapped in Pega Pega. A fugitive for more than five years for having robbed a gas station, the mysterious redhead will be intercepted by Antônia (Vanessa Giácomo) and Domênico (Marcos Veras) inside a bus in the Globo telenovela.
In the scenes planned to air from the next Thursday's chapter (16), the face of Malagueta's ex-girlfriend (Marcelo Serrado) will win the police pages of newspapers as a fugitive from justice. The criminal will then try to run away with Evandro (Paulo Vilhena).
Disguised in a blonde wig, Monica will enter a crowded bus with her husband. "I can take anything because I love you," she will say to Evandro, who will declare himself back: "I love you so much too. You have no idea what I looked like when you left."
Without imagining that the vehicle is being followed by Antônia's vehicle, the chambermaid at Carioca Palace will add: "Now, we are together and no one is going to separate us". At this point, the investigator and her partner will intercept the bus the couple is on.
Upon noticing the presence of Domênico, Paulo Vilhena's character and his wife will get up from the transport towards the exit, but will be surprised by the police officer at the back door. "Mônica, we still have a lot to talk about," said Antônia, who will handcuff the criminal.
Afterwards, the pair will appear at the police station. "He managed to run away for more than five years, congratulations", will mock delegate Siqueira (Marcello Escorel). "You, Evandro, owned the gas station her gang robbed. Tell me, my dear, how do you fall in love with the woman who is robbing you?"
Antônia will comment that she remembers the boy in her ex-boyfriend's village. "The pieces fit together. If she had the information about the vault's password, you could be one of the masked ones who enticed Julio [Thiago Martins]", the agent will opine. The couple, however, will remain silent.
Pega Pega (2017) won a "special edition" to fill the hole left after the final stretch of Salve-se Quem Poder. Como Mais Vida, Melhor, the next unpublished soap opera in the 7pm range, was postponed because it is being recorded with security protocols that slow down the execution process.
---
Learn all about the upcoming chapters of soap operas with the Noveleiros podcast
Listen to "#73 – José Alfredo finds out Maurílio is dead in Império!" on Spreaker.
---
Subscribe to the channel TV news on YouTube and watch videos with revelations of what will happen in Império and other soap operas.
.