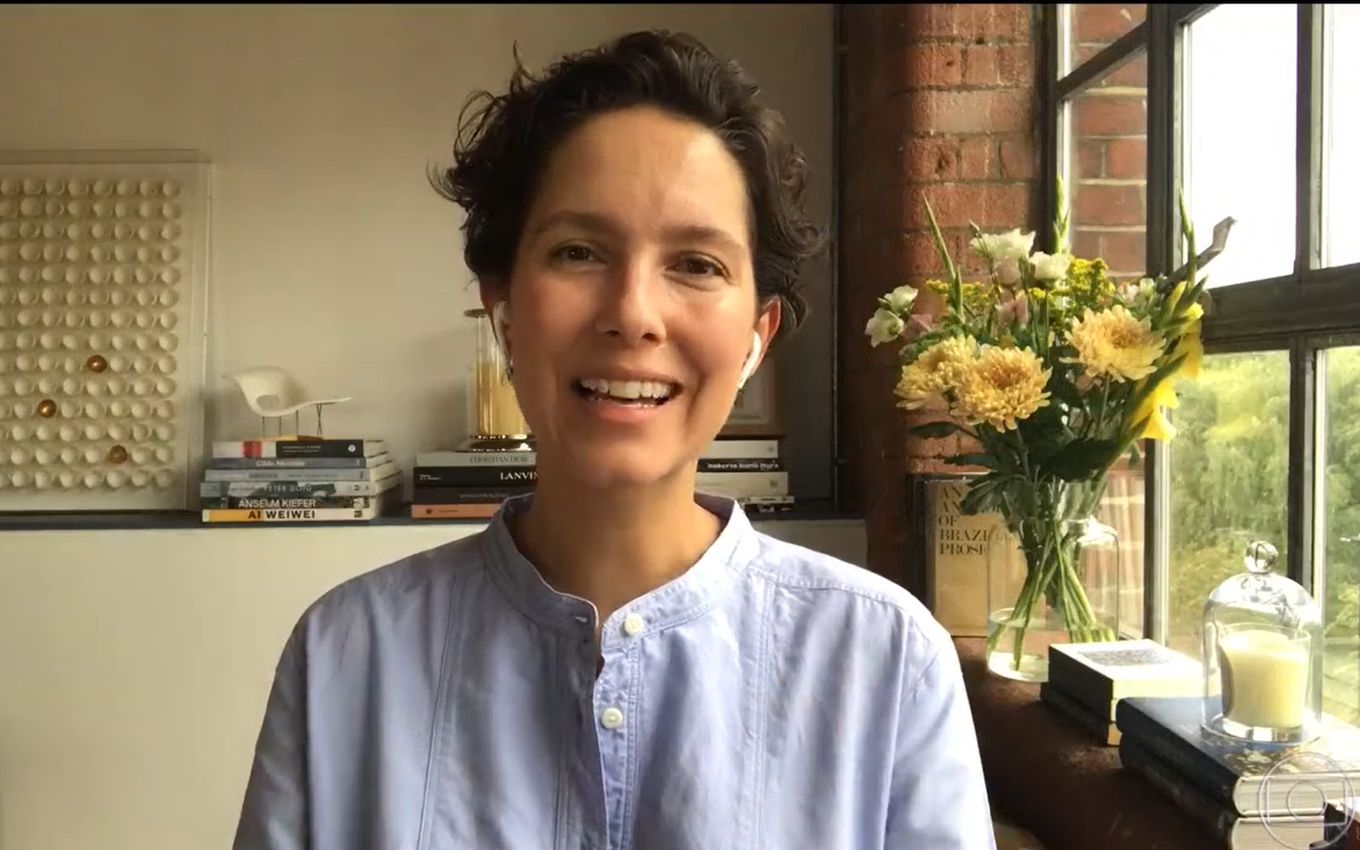 Cecília Malan used the space at the end of Bom Dia Brasil this Friday (6) to announce that she will leave work in a home office scheme next Monday (9). The correspondent will return to routine at Globo's newsroom in London, England, after nearly a year and a half in prison due to the Covid-19 pandemic.
The journalist thanked the audience and her colleagues at the station for the company while she was live directly from her home.
"I say goodbye for the last time to this little corner that welcomed me for almost a year and a half in remote work. It was great to share my house with you. Monday will be a new start, straight from Globo's newsroom here in London. you," she declared. "Very good, Cecília! See you on Monday," replied Ana Paula Araújo, morning anchor in Rio de Janeiro.
This is not the first time that the journalist has used the Bom Dia Brasil space to tell something new about herself. In February 2021, the 37-year-old reporter said she was able to get the Covid-19 vaccine early because she was in the at-risk group.
According to the account, she was called to be vaccinated by the British public health system. "The effectiveness of the vaccination allowed that 28% of the population was already vaccinated. The British SUS is also claiming that they have pre-existing chronic conditions, which is my case. It's nothing serious, but I was invited to receive the vaccine today, after the newspaper. I'm going because it's the right thing to do. I hope the vaccine reaches everyone in Brazil as soon as possible," she said at the time.
Last Monday (4), Carlos Tramontina also returned to face-to-face activities at Globo, ahead of SP2, after 17 months away. The 65-year-old host celebrated his return to television news.
.