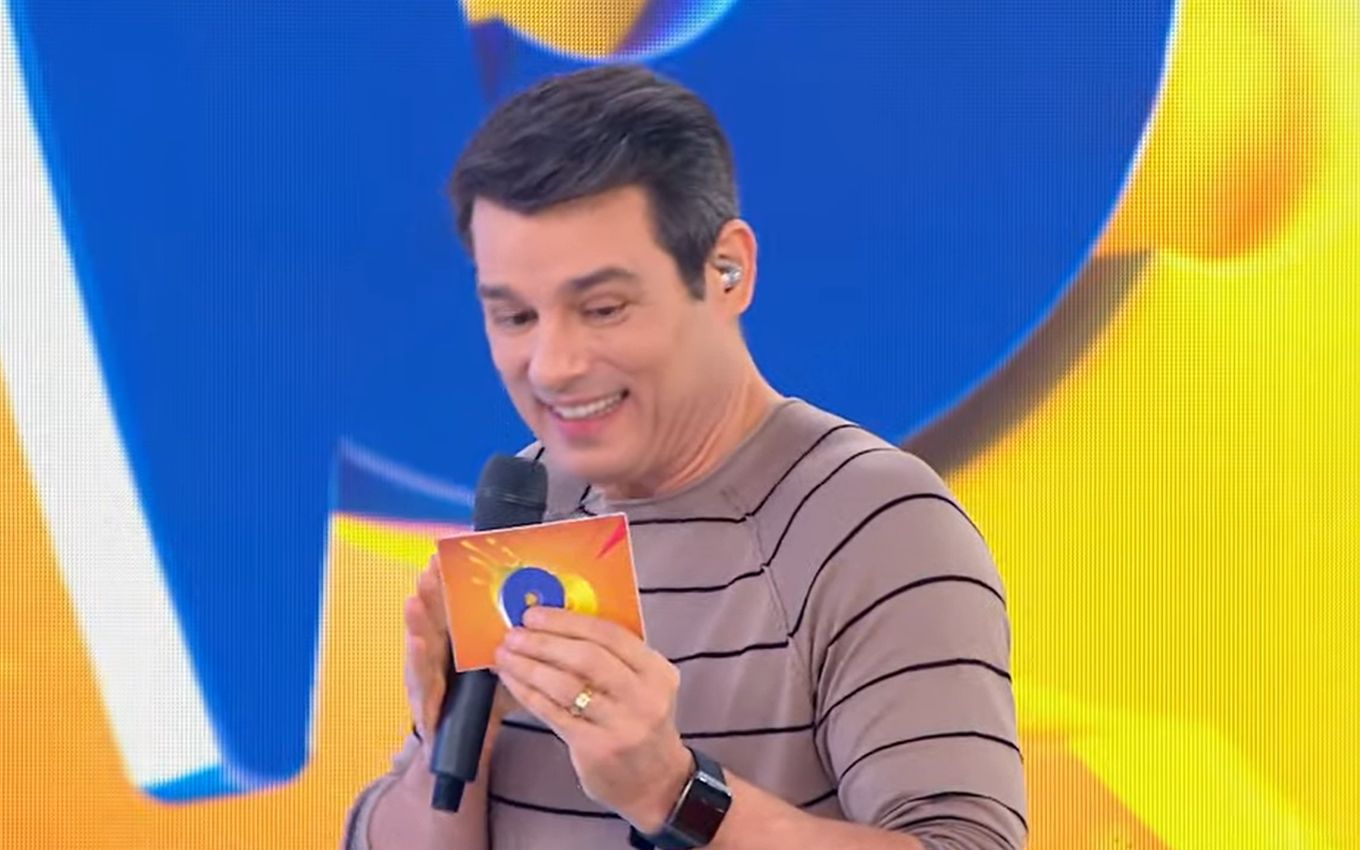 Scheduled to replace Silvio Santos as presenter of the Show do Milhão, Celso Portiolli revealed this Sunday (15) how he is preparing for the new position. The anchor of Domingo Legal said that he is reviewing old editions of the game show to better understand the posture of the owner of SBT.
The revelation was made during Passa ou Repass, which pitted Sarah Andrade, Lucas Viana and Jesus Luz against Gui Araújo, Clara Maia and André Coelho. Portiolli said that the question he would ask the guests had come out in an edition of the Show do Milhão he was watching.
"I think there [no Show do Milhão], it was worth about R$ 50 thousand. Here it's worth R$50. And don't complain!", warned the presenter, laughing a lot in the sequence.
The first participant draws for the new Show do Milhão took place on Saturday (14). 48 participants were chosen for the selection of the first program. Of the 48 participants, 12 will be selected for each weekly episode.
The premiere is scheduled for September 3, at 22:30. Portiolli will take over the attraction successfully led by Silvio Santos for over ten years. The return of the Show do Milhão is part of SBT's 40th anniversary campaign, celebrated on the 19th.
.