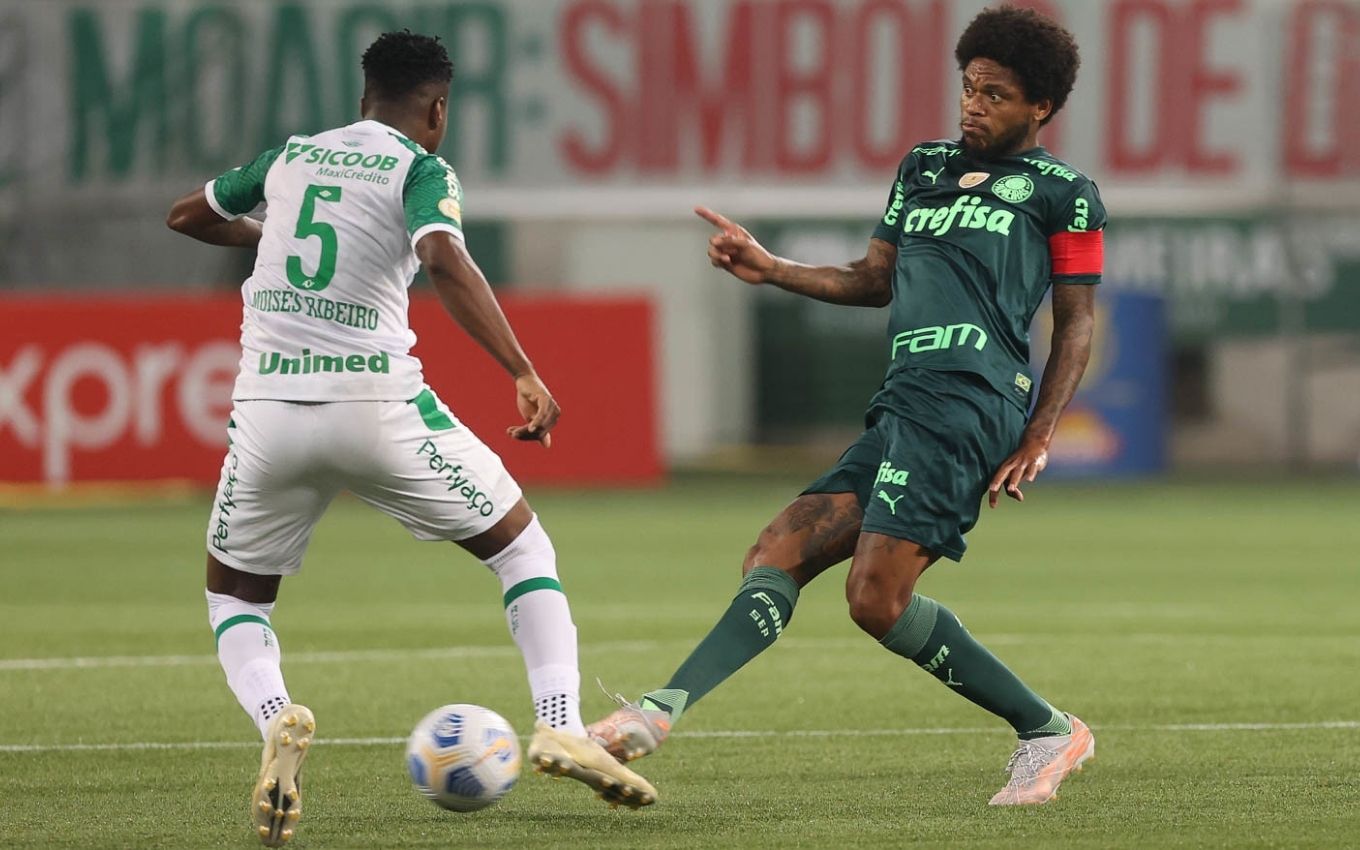 Chapecoense and Palmeiras duel for the 21st round of the Brazilian Championship this Saturday (18th), at 5 pm. The match will be played at Arena Condá, in Santa Catarina, and will be broadcast live by Premiere. The options for watching online are Globoplay, Canals Globo and Premiere Play.
The narration of the match will be by Milton Leite, with comments by Alexandre Lozetti (by video) and Ricardinho. Sálvio Spinola will command the Central do Apito, while Eduardo Florão will be in the reports.
Premiere Play is available on the GE website, the monthly subscription costs R$59.90, and it can be accessed by website or app. For those who already have Premiere on pay TV, it is possible to use the operator's data and login to the online version of pay-per-view and also to the Globoplay platform.
One option is to follow the transmission of Chapecoense x Palmeiras live and online through the Globoplay + Premiere combo, whose monthly subscription costs R$69.90.
Premiere is also available from Amazon via Prime Video Channels. The monthly price of the combo is R$59.90 for the pay-per-view plus the R$9.90 for the entertainment service subscription.
With 35 points and in second place on the leaderboard, Palmeiras is looking for a victory to get closer to the leader Atlético-MG, who has 42 points. Chapecoense is the champion of the championship, with 10 points in 20 games. In the match of the first round of Brasileirão, São Paulo beat Santa Catarina by 3-1.
Brazilian Championship live
In addition to the confrontation between Chapecoense and Palmeiras, other matches take place between Saturday and Monday. See below the list of games from the 21st round of the Campeonato Brasileiro and know where to watch live and online.
Saturday (18)
17h – Chapecoense x Palmeiras – Premiere
18:45 – Athletico-PR x Youth – TNT (except PR)
19h – Atlético-MG x Sport – Premiere
21h – Ceará x Santos – TNT (except CE) Premiere
21h –  Bahia x Red Bull Bragantino – Premiere
Sunday (19)
11 am – International x Fortaleza – Premiere
4 pm – São Paulo x Atlético-GO – Globo (for SP, GO and PE) and Premiere
6:15 pm – Corinthians x America-MG – Premiere
8:30 pm – Flamengo x Grêmio – SporTV (except RJ) and Premiere
Monday (20)
20h – Cuiabá x Fluminense – SporTV (except MT) and Premiere
.