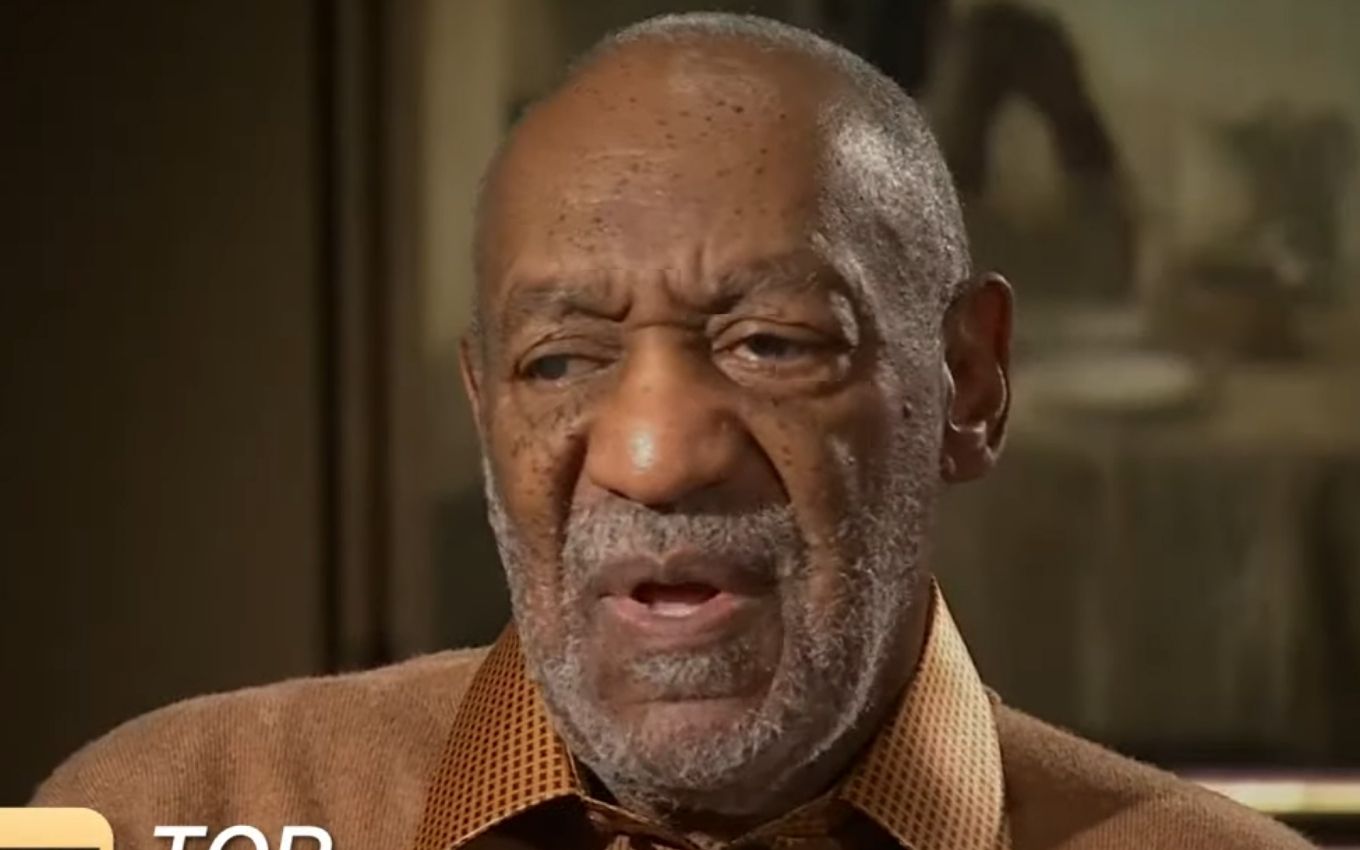 The Supreme Court of Pennsylvania ruled, this Wednesday afternoon (30), overturn the sexual assault conviction of actor and comedian Bill Cosby, sentenced to 30 years in prison in 2018. The process was annulled because the American justice system demands unanimity among the jury so that a verdict can be pronounced.
After more than 50 hours of deliberation, however, the jury could not agree on any of the charges against the American actor. Cosby was charged with the sexual abuse of Andrea Constand in 2004. Besides her, others 60 women also claimed to have been abused. by the actor between 1960 and 2000.
In 2018, the comedian was sentenced to 30 years in prison for raping Andrea in Philadelphia. Cosby served more than two years of his sentence in a state prison near Philadelphia. He vowed to serve 10 years (until he could apply for parole or prosecution) in lieu of acknowledging any remorse for the 2004 sexual assault.
In addition to Andrea Constand, five other women were allowed to testify at the comedian's trial. At the time, a lower court concluded that he demonstrated a pattern of drugging and sexually abusing victims.
In the decision this Wednesday (30), however, part of the Supreme Court stated that the actor did not have a fair trial, since the testimony from the five plaintiffs would have "contaminated" the original case.
"There is not sufficient credible and admissible evidence on which any accusation against Mr. Cosby relating to the Constand incident could be proved beyond reasonable doubt," the ruling stated.
The jury was concerned about the growing trend of testimony turning into character attacks, as US law only allows people to testify in limited cases, for example, to show a specific crime pattern that helps identify the author of a crime.
Montgomery County Attorney Kevin Steele, who accused the comedian in 2015, has indicated that he will apply for a new lawsuit, as the law authorizes.
He [Colby] was found guilty by a jury and is now free on a procedural issue that is irrelevant to the facts of the crime. My hope is that this decision will not hinder the victims' reporting of sexual assaults. The prosecutors in my office will continue to follow the evidence wherever and whoever it leads to.
He also thanks and commends all the women who shared their traumas and fears during the trial, and most importantly, Cosby's primary victim, Andrea Constand, for "bravery in standing up and standing firm" during the process he calls the "long ordeal." ".
"We still believe that no one is above the law – including those who are rich, famous and powerful," the prosecutor concluded.
Bill Cosby, who became a celebrity starring in the TV series The Cosby Show (1984-1992), saw his career crumble as more accusations surfaced. Some women had been trying to accuse the artist for years, others were younger.
He had been cast in a special on Netflix and was developing a comedy for NBC. After more than 60 accusations, however, it was impossible for the big brands to maintain a contract with Colby. The streaming giant canceled the project and the station closed the program.
repercussion
News of the overturning of the trial and the release of comedian Bill Cosby created a wave of public outrage. Time's Up, an organization founded after the rebirth of #MeToo, released a statement this Wednesday afternoon (30), issued by the CEO and president of Time's Up Foundation, Tina Tchen.
According to her, the Supreme Court's decision is a "farce and an injustice". Tina says she fears the outcome will discourage victims of sexual assault and abuse from now on, especially when the case involves a prominent figure, rich or powerful.
For the survivors in this case, each of you has stood up with great courage against a powerful man who is at great personal risk. We are holding you in this deeply painful moment. We will continue to fight for you and with you. Your bravery and determination will not be in vain.
Women in Film Los Angeles also condemned Colby's release and called the news a "setback in the fight for justice for survivors of sexual assault."
"When the system disregards dozens of prosecutors in a situation like this – because of a technical gap, not because of the evidence that led to the conviction – it creates the perception that 'it's not worth it' for victims to come forward," he wrote. organization in an open letter.
And he called on everyone in positions of power in the film industries to "end the culture of silence and acceptance that allowed Cosby to attack so many women."
Other side
While many companies challenge the Pennsylvania Supreme Court decision, Phylicia Rashad, an actress in films such as Creed and co-star of Bill Cosby on The Colby Show (1984-1992), celebrated her release and said "a miscarriage of justice has been corrected ".
FINALLY!!!! A terrible wrong is being righted- a miscarriage of justice is corrected! pic.twitter.com/NrGUdwr23c

— Phylicia Rashad (@PhyliciaRashad) June 30, 2021
Gretchen Carlson, the former Fox News anchor who helped start the #MeToo movement with her sexual harassment lawsuit in 2016 against former Fox News boss Roger Ailes, responded to the actress and said Cosby's release "never it will be an exoneration of the brutal crimes he committed."
"Phylicia! Bill Cosby's being released from prison is a complete miscarriage of justice and will never be an exoneration of the brutal crimes he committed against women. The world is now awake and women will no longer be silenced. You should be ashamed of yourself." , said Gretchen.
Phylicia! #BillCosby being released from prison on a technicality is a complete miscarriage of justice & will never be an exoneration for the brutal crimes he committed against women. The world is now woke & women will no longer be silenced. You should be ashamed of yourself. https://t.co/BVWbmZME3m

— Gretchen Carlson (@GretchenCarlson) June 30, 2021
.