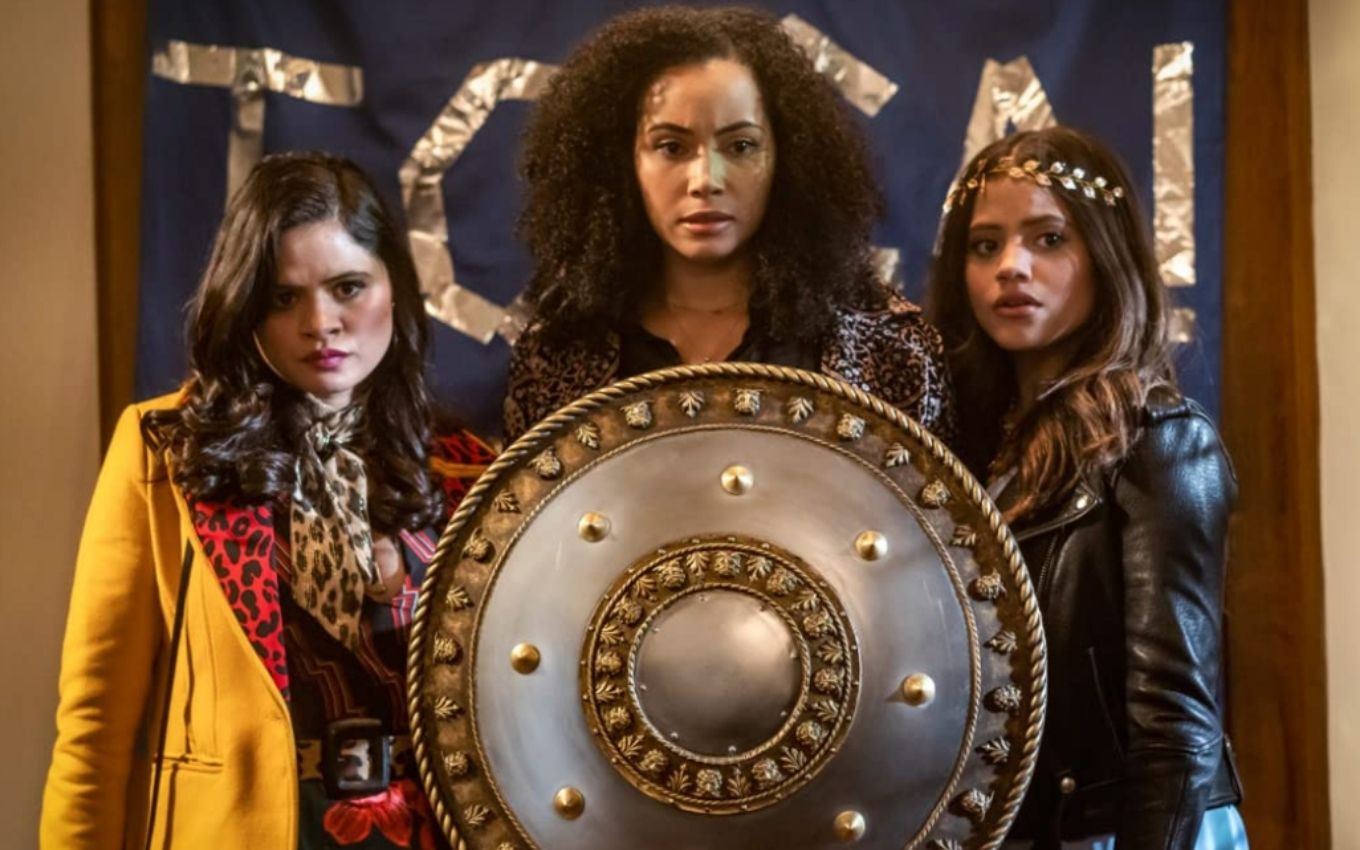 A curse hit the Charmed franchise again after 20 years. The reboot entitled Nova Geração lost one of its protagonists after the end of the 3rd season and had to reschedule the main trio with a new actress for the fourth year's debut.
Jeffery Lieber, Nicki Renna and Joey Falco, new showrunners who assume the creative command of the attraction after the departure of the duo Liz Kruger and Craig Shapiro, present since the beginning of the reboot, announced this Wednesday (8) that the Australian actress Lucy Barrett (Co-Ed) was cast in the former vacancy occupied by Madeleine Mantock.
In 2001, the change of protagonists also affected the plot of Charmed (1998-2006). Shanney Doherty, who played Prue Halliwell, left the cast at the end of the third season after numerous fights with the other actresses and Aaron Spelling (1923-2006), the main executive producer of the attraction.
In Shannen's place, Rose McGowan was cast as Paige Matthews, half-sister of the characters played by the remaining characters Alyssa Milano (Phoebe) and Holly Marie Combs (Piper). The new trio starred in the series until its end, in season seven.
In New Generation, the "curse" of casting again hit the franchise after the end of the third year. Madeleine Mantock asked to leave the reboot and her character, Macy, was killed in the final episode of the season — the same fate as Prue Halliwell in the original series.
Despite the announcement of Lucy Barrett's arrival, the trio of new showrunners have kept secret the details of the new character that will be introduced at the start of season four.
"His name, history, powers and connection to Mel [Melonie Diaz] and Maggie [Sarah Jeffery] they're being kept a secret because, well, it's more fun that way," the trio said in a statement.
"What are we going to say: she is an artist, with a wild and unpredictable love of life and a unique view of the world that serves her well in her art, which is the passion of her life. She is fun, irreverent, impulsive, headstrong and it will bring a whole new energy to the Power of Three," they concluded.
According to the official season four synopsis, Mel and Maggie find their lives transformed by the death of their beloved sister. When their pain threatens to undo the Power of Three forever, the surprising arrival of a third Enchanted One (Barrett) gives them a renewed opportunity to fulfill their destinies.
.