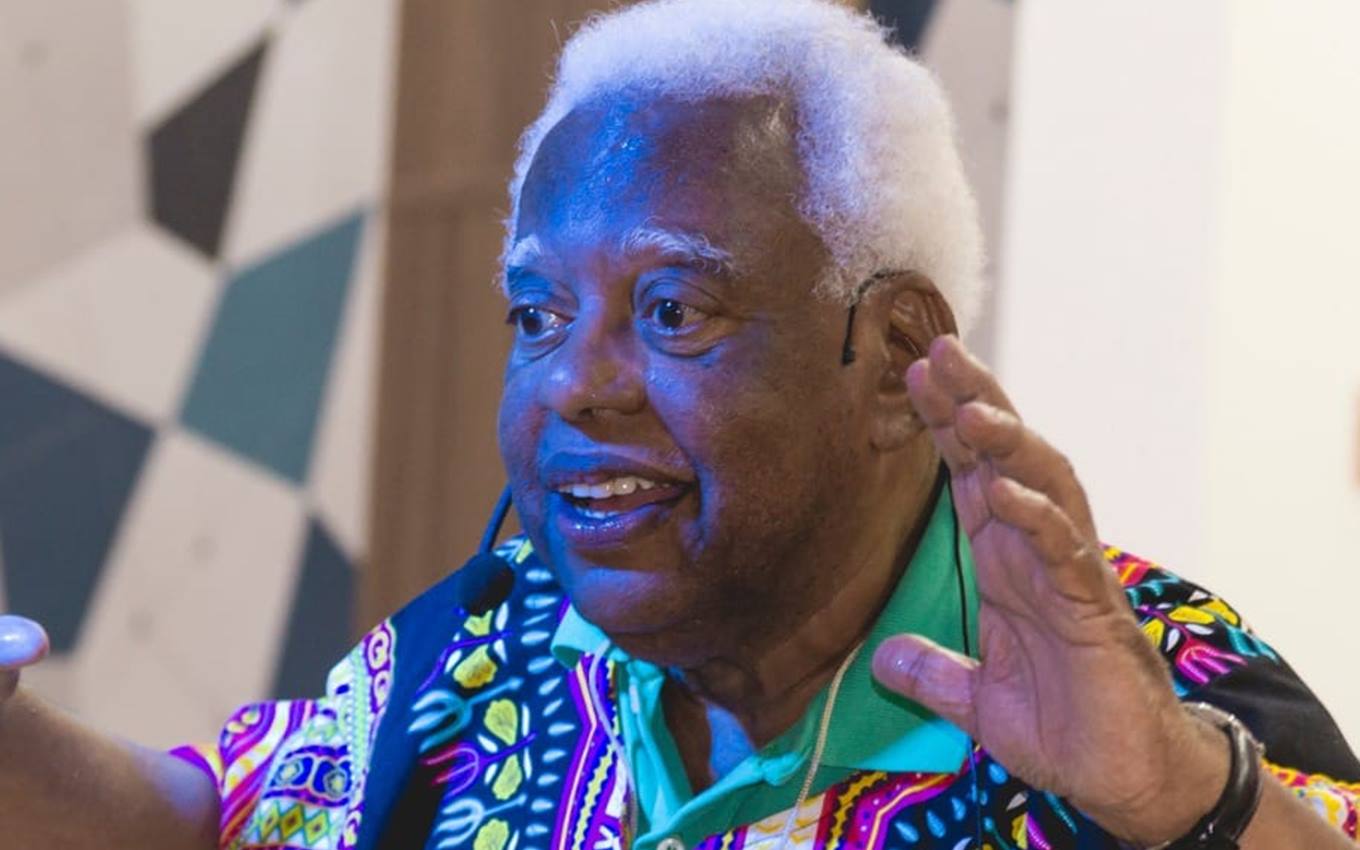 Actor João Acaiabe died in the early hours of Thursday (1st) due to complications from Covid-19. The artist was admitted to the Prevent Senior Hospital in São Paulo to treat the virus infection since March 15.
Larissa Acaiabe, cousin of the famous, confirmed the information to TV news. Thays Damazio Acaiabe João's daughter also announced her father's death on her Facebook.
"And we spent our last Christmas together. My dearest father, my love, I didn't know it was our last Christmas in this plan, it was a happy Christmas as it always is when we meet, just the two of us, food, movies and books. I will keep in my heart everything we live and the reference you are to our family! Gratitude, my father. May the spirits of light receive you in Aruanda until we meet again because soul mates never separate! "
On social media, friends of the television veteran paid tribute. "Another love that left that night, João Acaiabe our greatest Griot", wrote Ailton Graça.
"My dear friend João Acaiabe, thank you, thank you, thank you for sharing so much joy and bringing so much love into my life! Losing my love with your tenderness causes me a deep pain", wrote the friend of the famous, Monica Trigo.
João was known for giving life to characters like Tio Barnabé from Sítio do Picapau Amarelo (2001-2006) and also to chef Chico in the remake of Chiquititas (2013-2015).
Last Wednesday (31), João's family had already commented on the artist's hospitalization. "At his request, he asked the family not to disclose the fact to prevent his thousands of friends, admirers from sending a large amount of messages, phone calls and because, deep down, he believes he will overcome the coronavirus. In the past few days, however, his clinical condition worsened and he was transferred to the ICU, intubated ", explained part of the note.
Feedback Policy
This space aims to expand the debate on the subject addressed in the news, democratically and respectfully. Anonymous comments are not accepted nor do they violate ethical and moral laws and principles or promote illegal or criminal activities. Thus, slanderous, defamatory, prejudiced, offensive, aggressive comments that use bad words, incite violence, express hate speech or contain links are summarily deleted.
.