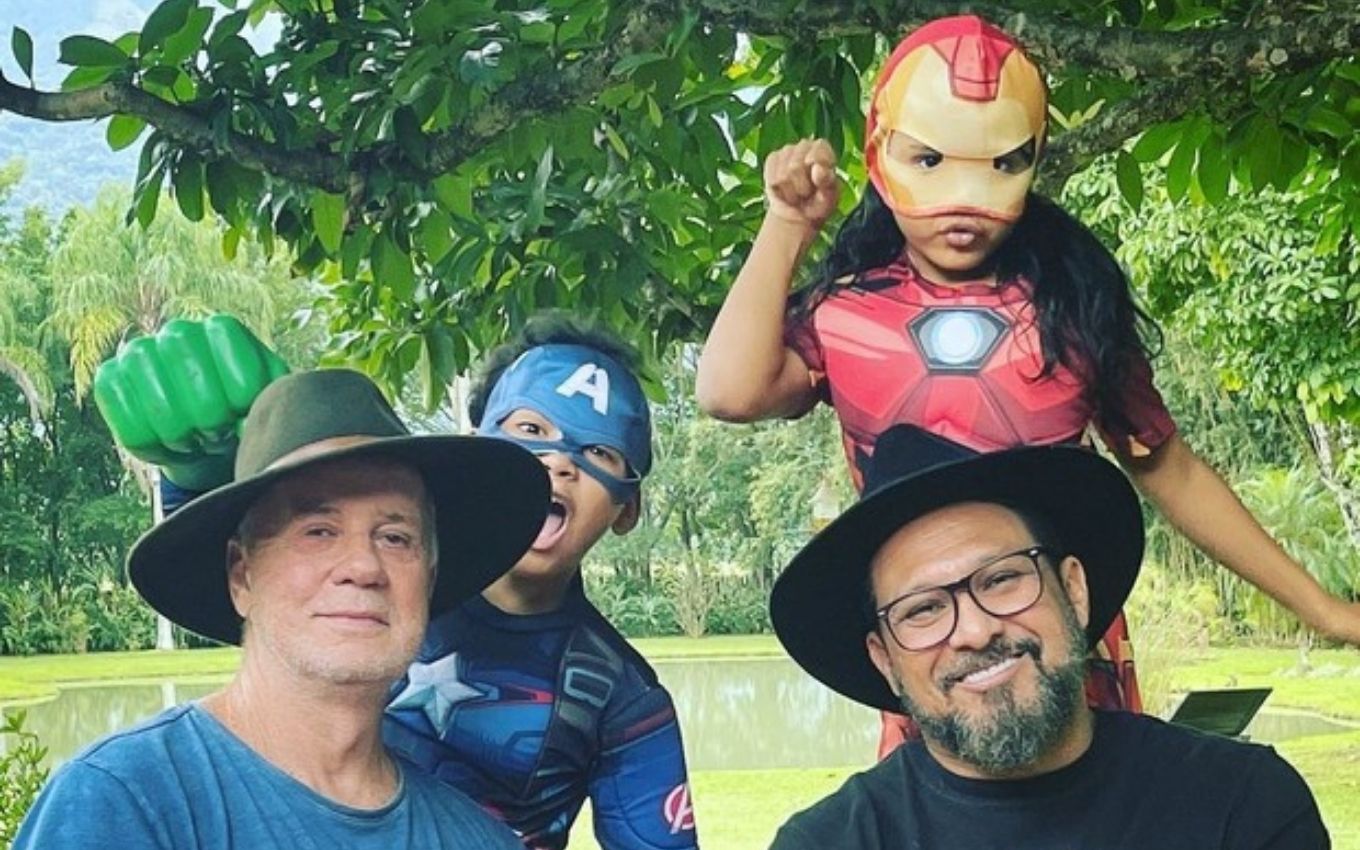 The businessman and hotelier Adriano Medeiros, husband of actorLuiz Fernando Guimarães, spoke about the adoption of the couple's two children (Dante, aged 10, and Olivia, aged 8) in a live on Tuesday night (29). According to him, the heirs needed to take a course to understand their parents' homosexual relationship.
"We try to show them all the time, with the greatest naturalness in the world, that they are two people who love each other. There were no kisses and hugs. We acted normally, not by hiding or omitting anything," said Medeiros.
He revealed that, despite the couple being emotionally involved with the children's history and wanting to call them children, there was a "delicate" preparation to see if the children accepted being "adopted by two parents".
"We made sure they prepared and were ready for that [ter dois pais]. We started to have direct video contact and talked practically every day for a month. Until the judge heard from their mouths that they wanted to be adopted by two parents."
At 49, the businessman stated that both he and Luiz Fernando, 71, together for more than two decades and married on paper since 2019, are not an "explicit" couple. They prefer to "not show themselves so much".
"I even think it's weird, those people who kiss on the escalator. We played calmly and calmly, and they [os filhos] were understanding our relationship," he commented.
Medeiros also spoke a little about the adoption process, which ended in the middle of last year, and the couple's choice by older children.
"We're almost grandparents, old parents, and we opted for the adoption of older children. It was a choice to try and enjoy childhood and adolescence more while we still have gas. I'm dead tired, by the way, but it's an amazing experience that has changed our lives," said the businessman.
Check out the publication of the interview with Adriano Medeiros:
.