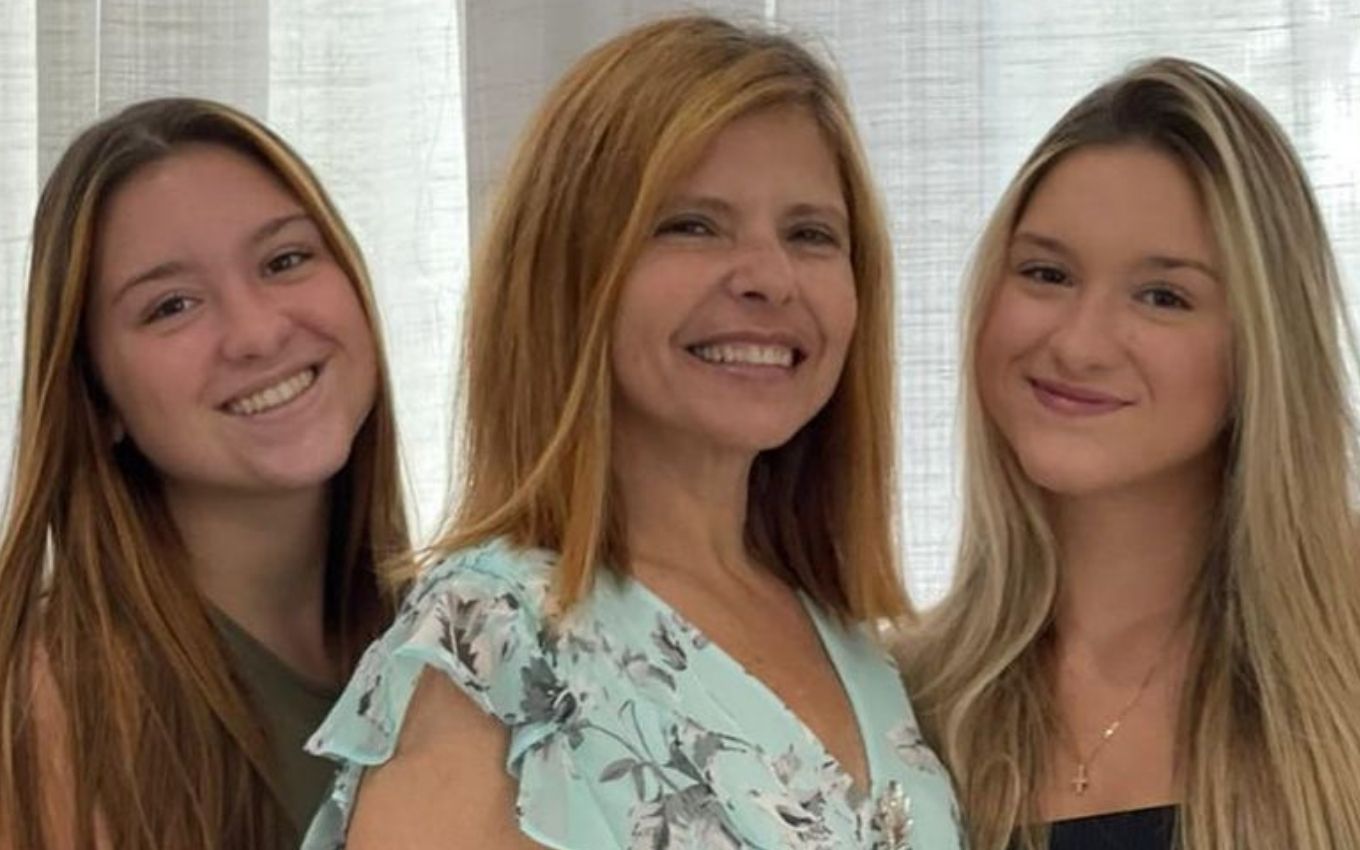 With her children fighting over the inheritance of Gugu Liberato (1959-2019), Rose Miriam di Matteo spent her 58th birthday just with the twins, Sofia and Marina Liberato, this Monday (6). The doctor organized a party at her home, in Orlando, in the United States. João Augusto Liberato, his eldest son, does not appear in the photos or shared videos of the occasion.
On social networks, only Rose's daughters celebrated the date. "My best friend's birthday," Marina wrote on her Instagram. "I love you so much," she completed in a video posted on the Stories tool.
Sofia also registered the day for her platform. In the recordings, the 17-year-old twins appear alongside teenage friends who attended the celebration. Among Rose's guests was Zilu Godoi, who wrote a text to honor the mother of Liberato's heirs.
"The day was more than special, because, in addition to toasting your life, we were able to enjoy your presence and experience your joy. Congratulations, my beloved friend. I wish God to richly bless you every day," he wrote.
In a recent development about the process involving the inventory of the communicator, it was revealed that Sofia and Marina are against their aunt, Aparecida Liberato, inventor of her brother's fortune. They accused the numerologist of hiding money and complained that she did not give permission for one of them to buy a Porsche.
In testimony in the file, the twins, who achieved emancipation in July, threw open the backstage of their relationship with their famous aunt and also accused her of manipulating João Augusto, the eldest son of the communicator.
The teenagers also complained about the allowance paid by Aparecida compared to the amounts received by her brother and grandmother. According to the pair, João Augusto receives more, while they earn "only" US$500 (about R$2,605).
Sofia and Marina also argue that they asked for emancipation so they could give their opinion on the stable union between their parents. The presenter also points out that Rose Miriam never had a relationship with the journalist. They allege dissatisfaction with the administration of their father's assets and complain about the lack of information provided by lawyers.
In this family shack, Liberato's eldest son stood beside his aunt and points out that the sisters are victims of manipulation.
See Rose Miriam di Matteo's birthday posts:
.