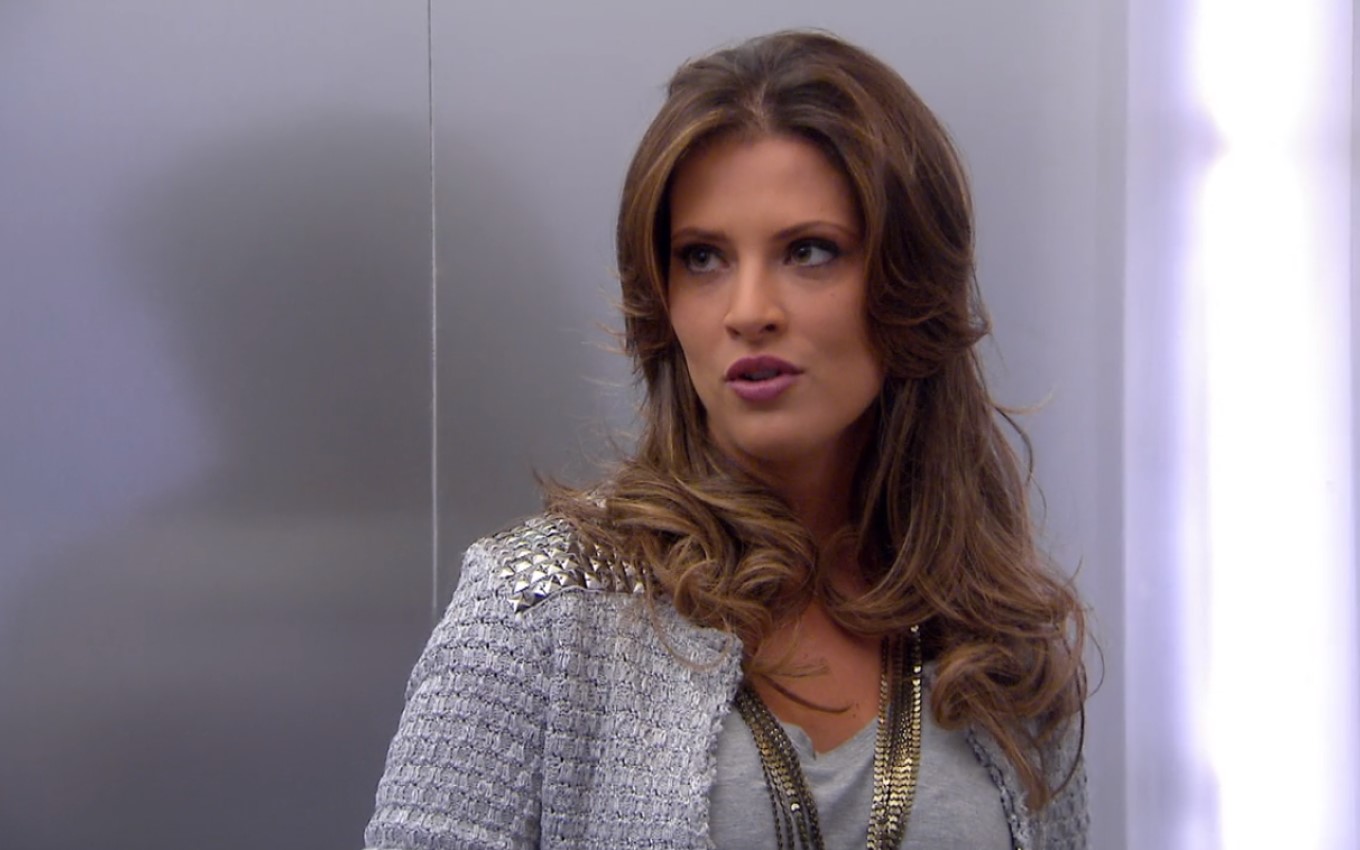 Check out the summary of the next chapter of the rerun of Chiquititas, which goes on this Friday (23), on SBT:
Vivi tells Tati and Cris that she ran into Cintia by chance at the mall. Cris asks why she is on a site with Cintia. Vivi replies that she wouldn't miss her chance to appear in the media. Tati says her father won't like this at all. Mili calls Mosca and says he will participate in the talent contest. Marian listens to the conversation.
Beto comes home, and Clarita says she's there to talk to him. Clarita declares herself. Beto says it's too late now and he's happy with Erica. Samuca, Binho and Thiago decide to play the hidden video game overnight. At Sambão, Eduarda gets jealous and tries to get the attention of Oscar, who dances with Tábata.
Carol talks to Dr. Mendes and says she is not to blame for the embezzlement of the donation money. Mendes says he believes in her, but without proof he can't do anything and that Carmen has already chosen who will be the new director of the orphanage, but she can't reveal her name. Junior plays with Diego on the beach.
Eduarda worries about her appearance. Shirley says she looks beautiful and that Oscar will like her just the way she is. Junior says that Andreia is looking great and doesn't look sick. Andreia goes to the sea, pretends to be sick and drowns. The woman screams for Junior and makes Diego desperate.
Cris talks to André about doing an interview with Vivi for the school newspaper. Removed from the orphanage due to a false accusation, Carol unburdens herself with her brother, Beto, at the Café Boutique.
At school, Janu and Marian team up to exercise. Eduarda tries to make aesthetic treatments at home. The woman wants to look pretty to get Oscar's attention more than Tobias' younger sister. Vivi tells Pata that she thinks her uncle is involved in the sale of pirated DVDs. Andreia thanks Junior for helping her on the beach.
André interviews Vivi, who tells about her career as a model. Cris interviews Janjão and asks about his experience in command of the school's Grêmio. Eduarda and Oscar go to Tobias and Maria Cecília's house. Geraldo takes Bia to her house. Edgard fights the girl.
Janu and Marian do the geography work together, at the Almeida Campos mansion. Marian tells Janu that she can help him win Dudley, as long as she helps him with something in the future. Janu accepts. Carmen enters the orphanage and tells the Chiquititas that she has something new. Cintia enters the Ray of Light and is announced as the new director. The little ones don't like the news.
Tamiris stays by Oscar's side during lunch at Maria Cecília's house. Maria Cecília is in very strong pain and is taken to the hospital. Marian introduces Mariana to Janu. Mariana says it's a shame that Janu isn't Duda's girlfriend.
Neco goes to Helena's house to talk to Lucia, but realizes that the house is all locked. After an ultrasound, it is verified that there is no more heartbeat and that Maria Cecília has lost the baby. At the orphanage, Cintia pretends to ask for forgiveness. Cris calls Carol and tells her that Cintia is the new director of the orphanage.
Click here to see the summaries of the next chapters of Chiquititas.
---
Chiquititas chapters are provided by SBT and are subject to change without notice
.