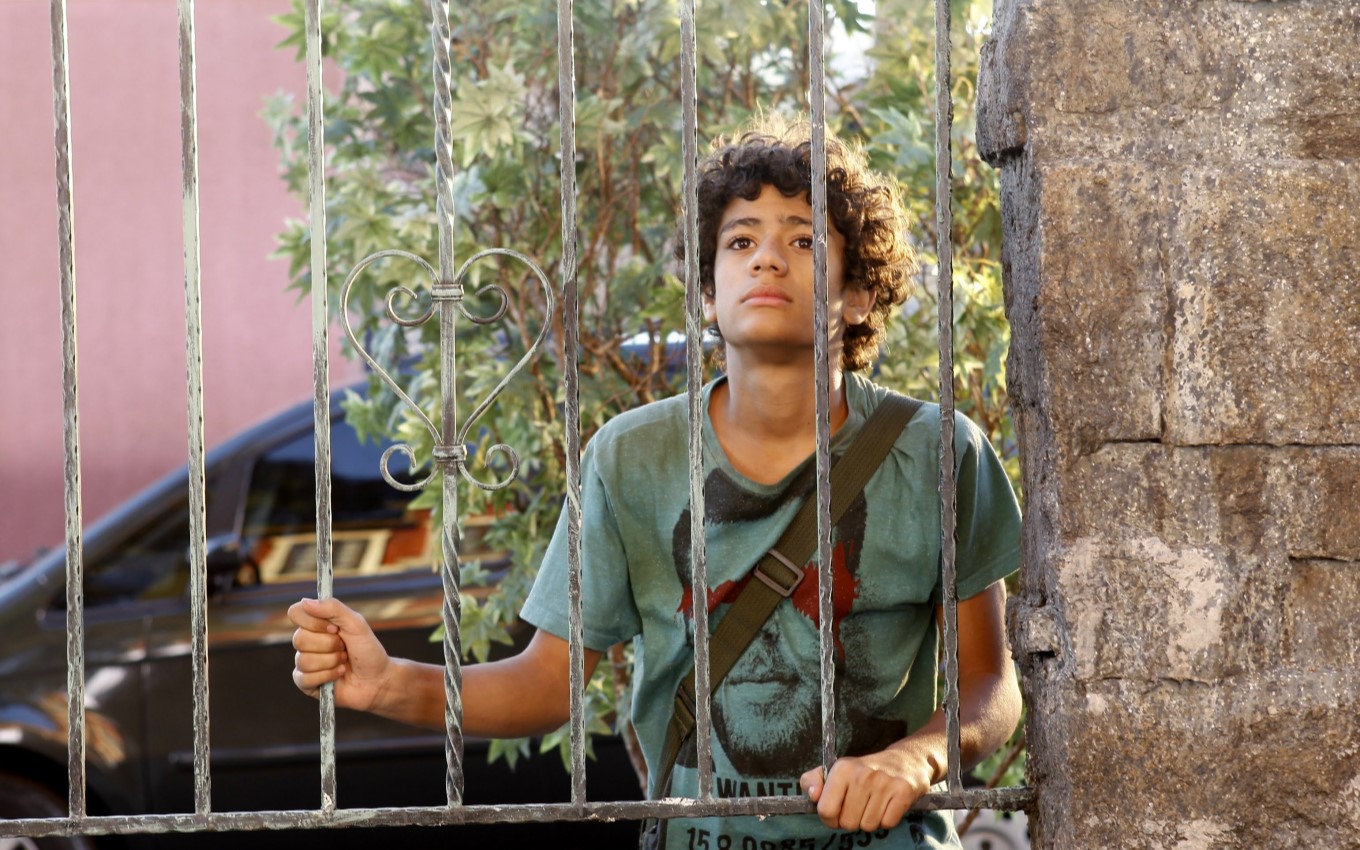 Check out the summary of the next chapter of the rerun of Chiquititas, which goes on this Monday (19), on SBT:
Carmen goes to Ray of Light and tells her that she will stay until they find a new director. Everyone says Carol is irreplaceable. In jail, Ernestina is visited by her twin sister, Matilde. Matilde says it will take time to get her out of jail. At school, Rafa encourages Samuca to talk to Vivi. Pata tells Duda that her meeting with Mariana was difficult. Duda explains that she will not live outside the Ray of Light.
At the Almeida Campos mansion, Andreia mocks Junior for believing that Carol did not rob the orphanage. Helena says that Carmen did well to take over the orphanage. Carol arrives to get her things and see the children, but Carmen calls her a thief and demands the keys to the Ray of Light. Mili imagines Mosca declaring herself to Marian.
At school, Marian lies to Mosca and says that Mili commented that she didn't like the songs he gave her. Samuca talks to Vivi about the video in which she declares she likes him. The chiquitita says she was confused, but it was all just jealousy of her friend. Mili listens to the songs he got from Mosca and remembers moments between them.
Rafa and Samuca think about using the passion detector on Vivi. Cintia calls Vivi and asks them to meet in person. Gabi takes Mili to the orphanage. Bia is distressed for not receiving any contact from Juca. Mariana goes by surprise to the community and calls Pata for a walk.
Maria talks to Laura doll. The two say they can't wait for Marian to be unmasked. At the ice cream parlor, Vivi tells Cintia that no one can know that the two are seeing each other. Cintia tells Vivi that she doesn't think it's better for anyone to know that her father lives in the community. Gabi and Mili visit Carol at her house. Andreia pretends to Junior that her health has deteriorated a lot. Junior comments that he looks great, but Andreia doesn't talk.
The woman pretends to be emotional and makes one last request: travel with him and Diego. Bia drops the crate sent to her uncle and realizes it's an order for pirated DVDs. The girl remembers the things Juca told her and about a "boss" who controls the DVD piracy scheme.
Edgard comes home and Bia asks what are so many pirated DVDs. The man lies and claims that they are copies to give to friends and that this is not piracy. Junior does not accept Andreia's proposal, who insists and even uses her son to convince him. Junior promises to think. Andreia doesn't know what else to do to win Junior over. The woman decides to lie to her son to use him to her advantage.
Samuca wears the passion detector and uses it with Vivi. The result is positive, but Vivi once again denies it. Samuca is happy because the detector is not mistaken. Mosca asks for a job at Cicero's restaurant. Diego tells Junior that Andreia was crying because he didn't want to travel with the two of them. Andrea observes everything from afar.
The boy says he would be happy if his father agreed to travel with them. Mili tells Carol that living with Marian is not easy. Gabi asks Marian if she ever had a fight with Maria.
Click here to see the summaries of the next chapters of Chiquititas.
---
Chiquititas chapters are provided by SBT and are subject to change without notice
.