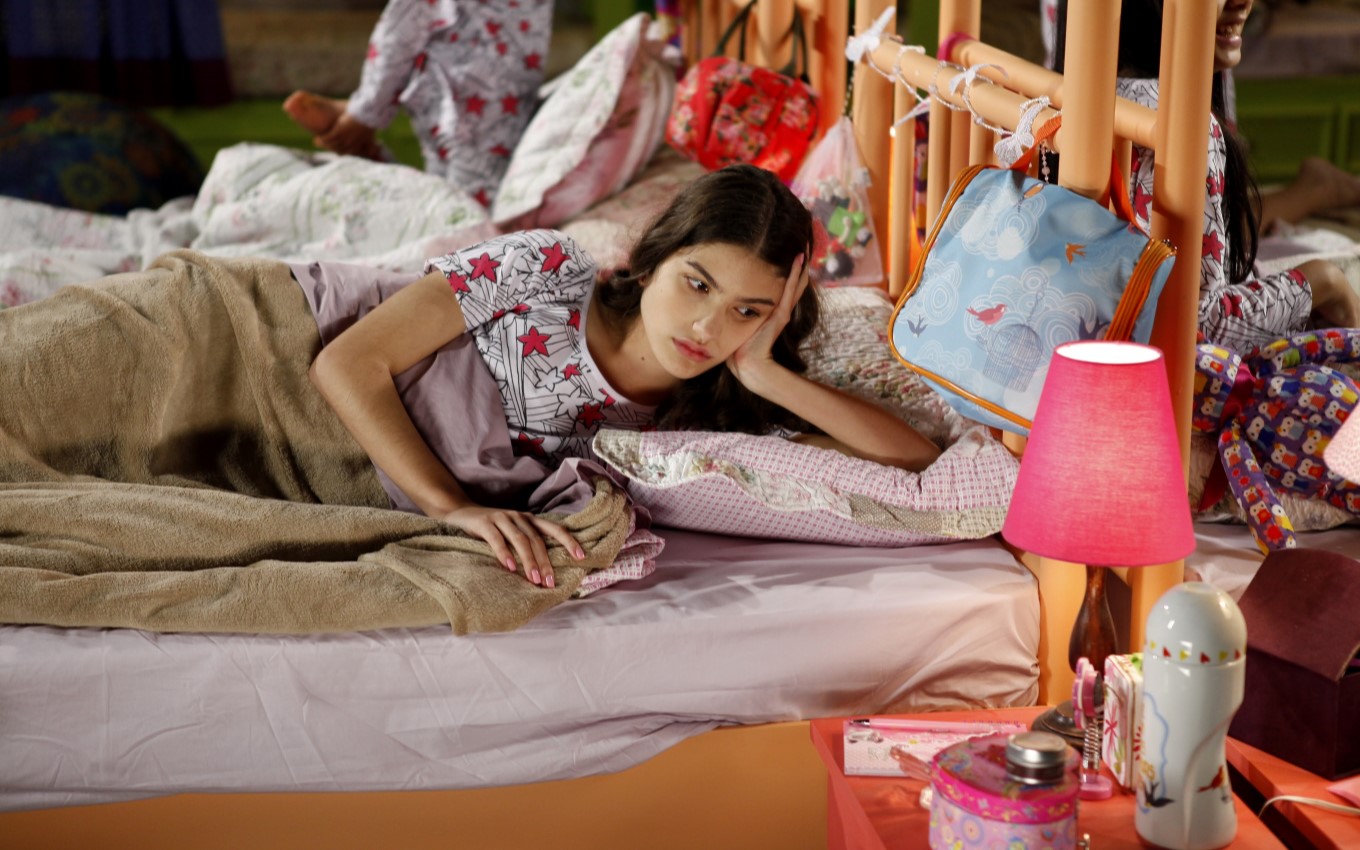 Check out the summary of the next chapter of the rerun of Chiquititas, which goes on this Monday (26), on SBT:
Mili tells Gabriela that she misses writing in her diary and she suggests that her friend use her cell phone. Cintia comes to the conclusion that she will have to play the poor thing to please the children.
Bia goes to the orphanage and talks to Cintia in the direction of Raio de Luz. The teenager says that she doesn't feel comfortable living with her uncle and that she wants to go back to the orphanage. Cintia tells the girl that it will take a while to reverse her custody adjustment period.
Mili records her audio diary and says she is sad because Mosca hasn't called her anymore. Marian listens behind the door and hears Mili say that she thinks Marian is lying to her. Marian asks Janu to help her pretend to Mili that she is very close to Mosca.
Cris says he won't talk to Vivi anymore, as only she knew his secret in relation to Samuca. In the tree house, Bel says she likes Rafa. The teenager says the same. Tobias chats with friends at the Café Boutique and cries when talking about his daughter. Mariana, Janu, Marian, Duda and Pata are going to dinner at a restaurant.
Andreia tells Carmen that she likes Junior a lot, but thinks about giving up on winning him back. Carmen suggests that she ask Fernando to approach Carol and make Junior jealous.
In the bedroom, Teca reveals that Marian spread everything around the school. Cris apologizes to Vivi. Francis dates Tobias' younger sister. Francis introduces Tábata to his friends at Café Boutique. Fernando goes to Carol's house and says that there has been an opening for a psychologist to work with children at the hospital.
Bia peeks out the window and sees her uncle talking to strange men who always come to her house. Bia watches one of the men hand Edgard Geraldo's stolen watch. Bia goes to Pata and Mosca's house. Mariana tells Duda that Pata has no education and is a shack. Rafa goes to Bel's house to talk to her. The boy asks the teenager to date, and she accepts. Marian goes with Carmen to the orphanage.
Samuca makes a new invention and asks the girls to keep it secret. Neco manages to get the keys, unlocks the lock in Lucia's room and takes the girl for a walk. Fernando takes Carol to work at the hospital. Carol gets the job. Marian steals Samuca's invention. Neco goes out with Lucia in the cart attached to his bicycle to play in the park.
Carol goes to the Café Boutique and reveals to her boyfriend that she got a new job at the hospital. Lucia's cart is released from Neco's bicycle, and the girl is nearly run over. Marian goes to Sambão to use Samuca with Mosca's new invention. Neco takes Lucia back home. Bia tells Edgard that she wants to move back to the orphanage because she misses her friends, but he doesn't let her.
Click here to see the summaries of the next chapters of Chiquititas.
---
Chiquititas chapters are provided by SBT and are subject to change without notice
.