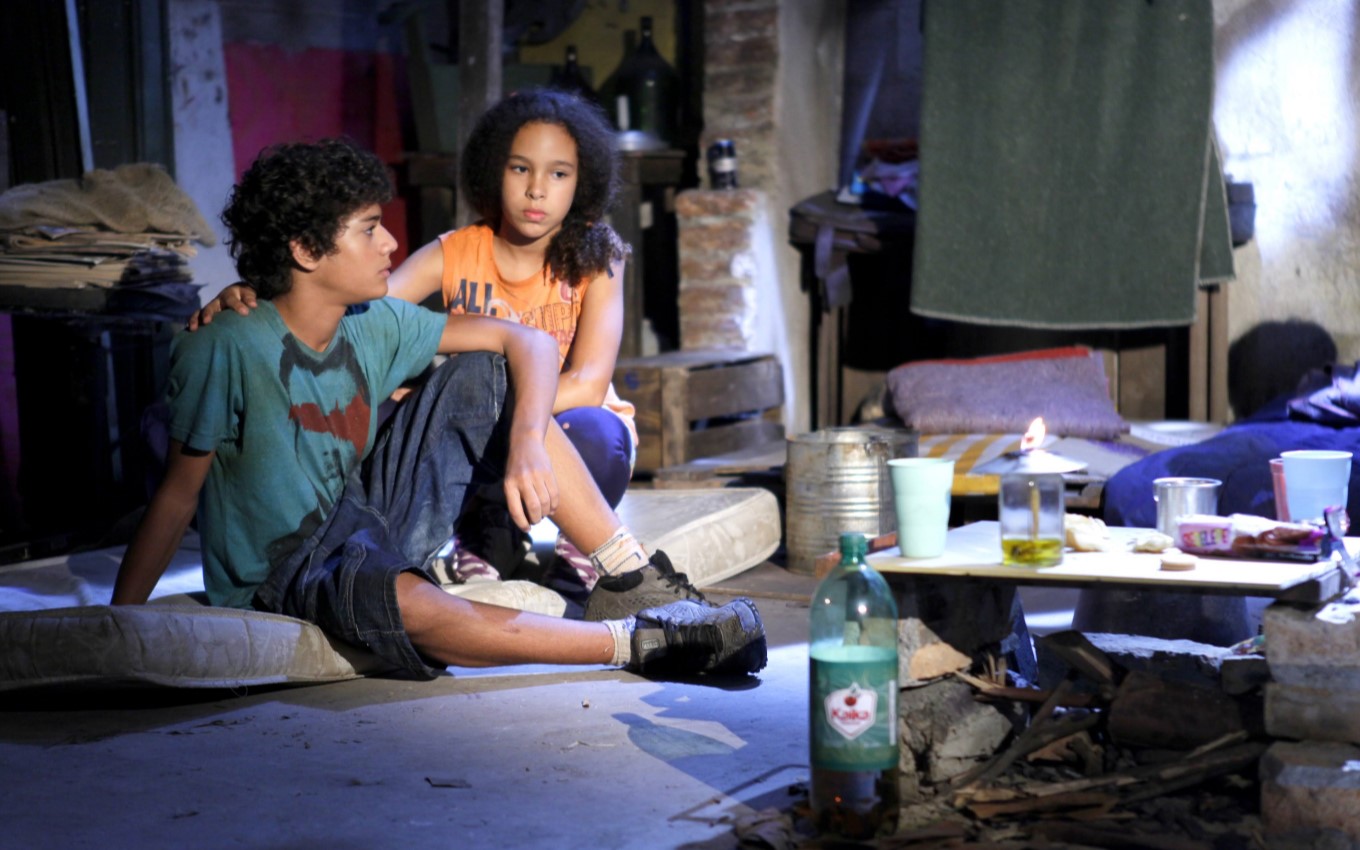 Check out the summary of the next chapter of the rerun of Chiquititas, which goes on this Saturday (17), on SBT:
Thiago promises to keep a secret and not blackmail Vivi anymore. The children learn that Carol has been wrongfully accused of theft. Everyone thinks about who it might have been.
Juca tells Bia that he's happy that she agreed to run away with him. The boy tells them that they are going to a train station and then to another city. Bia leaves a message telling her uncle that she left. Carol desperately calls Junior.
In Cintia's apartment, Carmen laughs and celebrates with Cintia and Matilde the success of the plan to remove Carol from the direction of Ray of Light. Edgard finds Bia's note and leaves the street stressed. The man runs into Geraldo and reveals that Bia has disappeared. Mariana tells Duda that she would like to go out alone with Pata.
Fly visits Mili. Junior arrives with Diego at the orphanage, leaves the boy with the children and goes to the direction to talk to Carol, who cries at the false accusation. Before leaving, Gabriela says that Mili likes him a lot. The boy says he will wait as long as it takes. Marian sees that Mili got flowers and music from Mosca and comments that she got the same from Mosca.
Mariana goes to the community to meet Pata. About to run away, Bia reflects on her friends and decides not to go. Mariana and Pata go to the Café Boutique. The woman claims that she has decided that Duda will study abroad and that is why it is better for her not to be attached to the boy. Carol talks to the Chiquititas about leaving the management of the orphanage. Everybody cries.
Junior says he'll do anything to prove Carol's innocence. Despite being sad, Vivi likes to see Cintia running the orphanage. Geraldo finds Bia emotional on the street. Bia's real father talks to the teenager, who tells the reasons that made her run away with Juca. Geraldo takes Bia back to Edgard's house.
At the exit of the Café Boutique, an assailant tries to steal Mariana's purse, but Pata manages to stop him. Mariana thanks Pata. Bia comes home and Edgard fights the girl. Mariana tells her son that she has changed her mind about Pata and that she can make her a more elegant and refined teenager. Andreia talks to Diego about her outing with Junior. Samuca goes to the computer and watches the video in which Vivi declares that she likes him.
Alone, in the bedroom, Marian destroys the flower arrangement that Mili got from Mosca. Junior pleads with Carmen about her aunt's false accusation of Carol. Samuca shows the video to Rafa and asks his friend to keep it a secret. Samuca says he still likes Vivi. Rafa advises Samuca to talk to Vivi. Samuca tries to talk to Vivi, but has no courage.
Mili wonders about the disappearance of her flowers. Junior goes to Carol's house and says Carmen denied having done anything. Carmen says that Andreia must find a way to separate Junior and Carol soon. Cicero goes to the orphanage to talk to Vivi. The man asks Vivi not to be close to Cintia, who is a dangerous woman. Vivi lets Cicero give her a hug after a long time. Tati sees the scene.
Click here to see the summaries of the next chapters of Chiquititas.
---
Chiquititas chapters are provided by SBT and are subject to change without notice
.