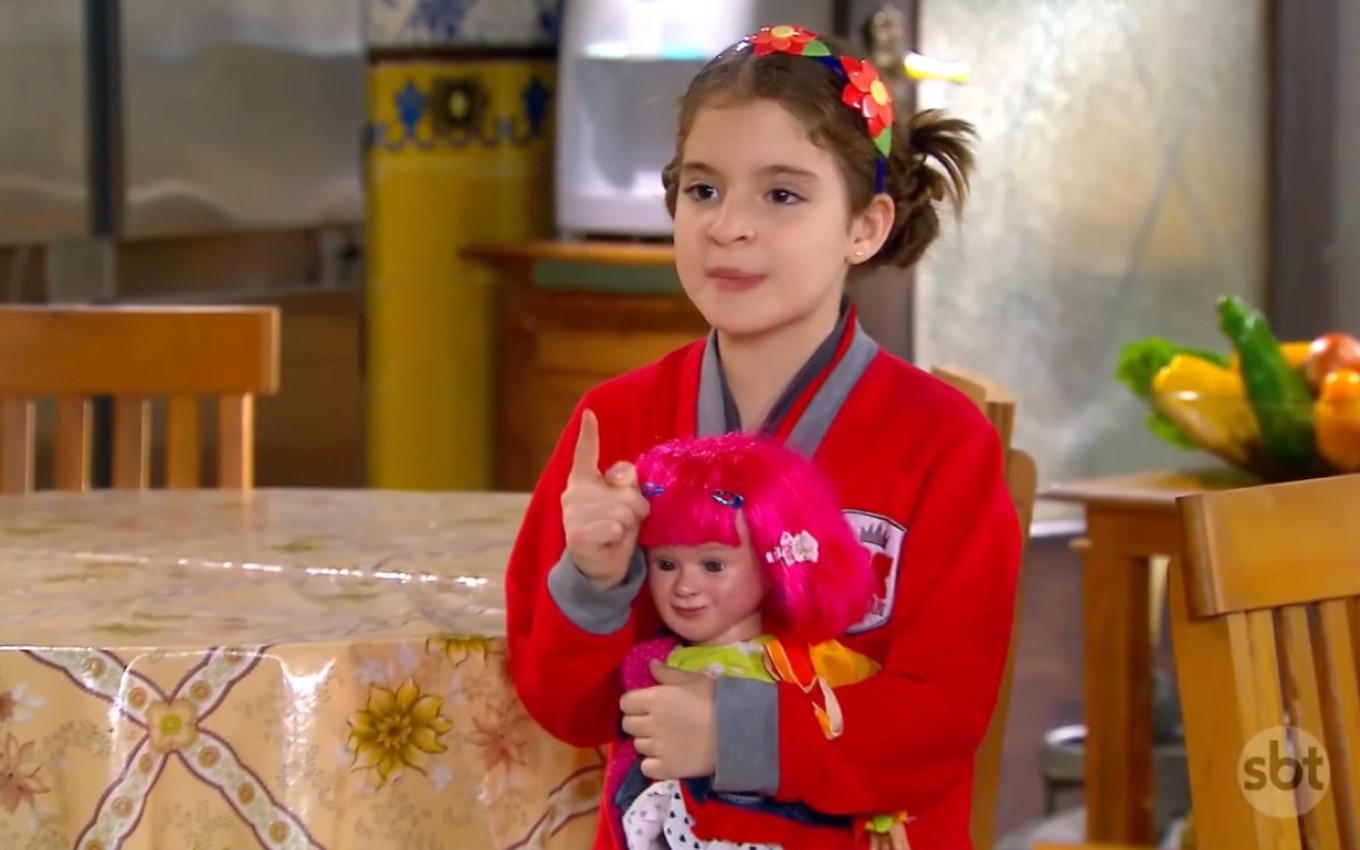 Check out the summary of the next chapter of the rerun of Chiquititas, which goes on this Saturday (31), on SBT:
Gabriela tells Carmen about Marian's depression. Carmen blames Gabriela, takes food hidden to the girl and congratulates her. Carmen says Gabriela must continue to believe in the hunger strike. Gabriela goes to the orphanage to talk to Mili. Gabriela asks Mili to approach Marian so that the girl can get better. Cintia calls Maria to the direction. Maria's mother is there. Maria runs because she doesn't want to go back to live with her mother.
Gabriela promises to help Maria. Mili claims she went to see Marian because she was worried about her, that she isn't eating. Bia has lunch with Leandra and Geraldo. Marian says Mili should apologize for dating Mosca. The two argue. Gabriela intervenes, asks Mili to let it go, but Mili says she can't bear to look at Marian's face any longer. Alone in the bedroom, Marian laughs.
Erica is interested in Tobias and distances herself from her boyfriend, Beto. She declares that she thinks it's best for the two of them to break up. Mosca asks Mili out after saving money. Grazielle takes advantage of Mosca taking a bath and steals the boy. Neco disguises himself in order to get out of the orphanage and visit Lucia. In the theater, Erica mentions that Tobias should surpass Maria Cecília and that there is a special person beside him.
Junior finds the ring in Diego's hand. The boy claims he was in his mother's room. Junior questions Andreia, who says she doesn't know how the alliance got there. Mosca and Mili are going to dinner at an Italian canteen. Mili says it's all too expensive, but Mosca informs her that she doesn't need to worry about it. Teca tells Chico that Cintia found her mother. Chico advises his goddaughter not to see her mother again.
Beto tells Tobias that Erica broke up with him and explains that he thinks there is a man in the middle of it. Junior demands that Andreia explain how the alliance ended up in her room. Andreia pretends to be sick. Everyone goes to the hospital, but Fernando says she just had a drop in blood pressure. Junior reveals that she overreacted.
At the restaurant, when it's time to pay the bill, Mosca realizes he's been robbed. The restaurant manager says they will have to wash all the dishes in the restaurant. Mili says she will help Mosca, as the two went there to have fun. Neco and Rafa tell Cintia that Helena has been scaring the boy.
Cintia calls Helena into her room and tells her she can continue with the scares. Gabriela questions why Carmen put Cintia in charge of the orphanage. Grazielle buys a new jacket. Mosca arrives at home and accuses Grazielle of having stolen. Junior says he wants Andreia to take the exams with another doctor.
Click here to see the summaries of the next chapters of Chiquititas.
---
Chiquititas chapters are provided by SBT and are subject to change without notice
.