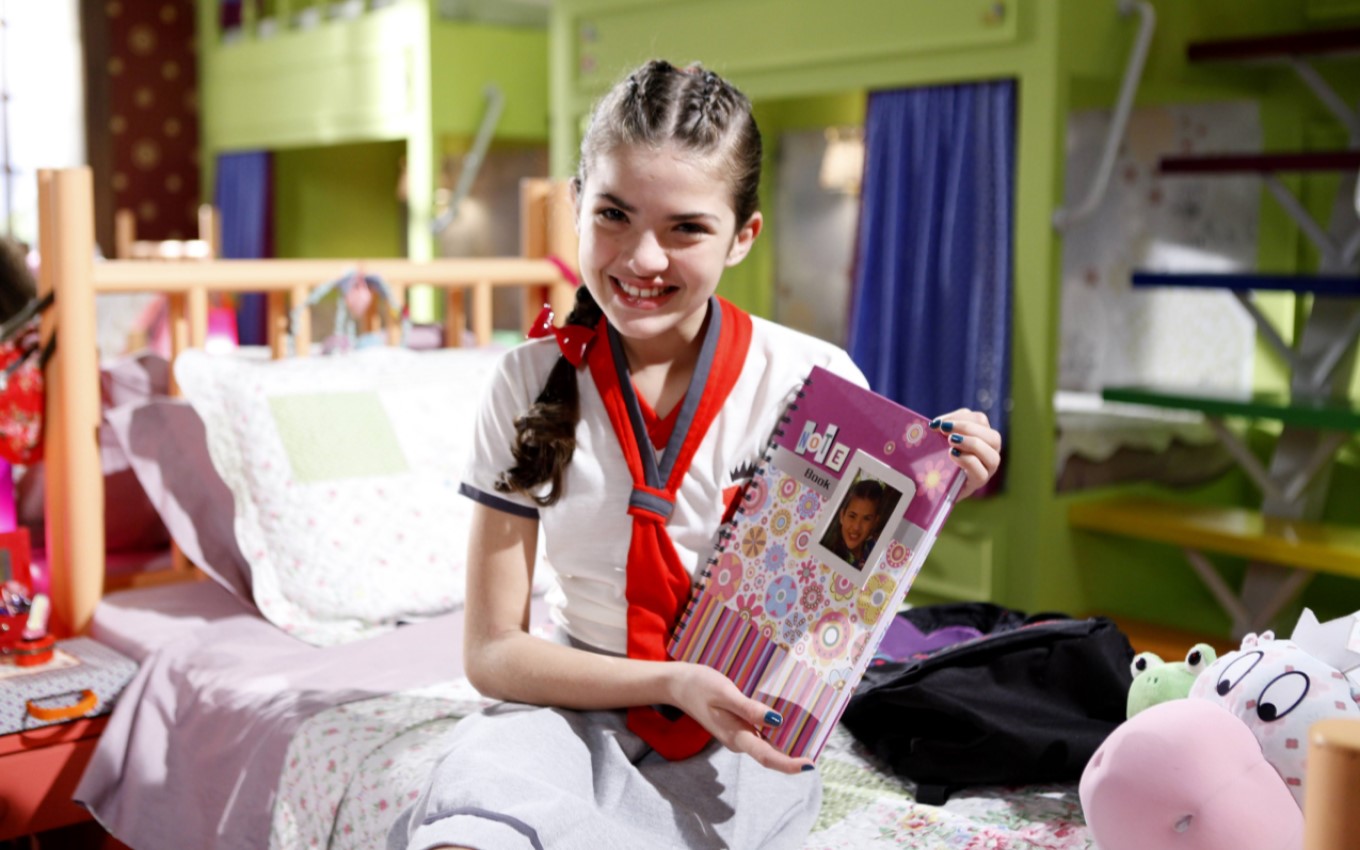 Check out the summary of the next chapter of the rerun of Chiquititas, which goes on this Thursday (15), on SBT:
Neco takes Lucia to the park and encourages her contact with nature. Bel visits Samuca. Vivi gets jealous. Samuca tells Bel that he doesn't like Vivi anymore. Diego tells Junior that he wants him and his mother to be together. Vivi thinks and realizes she is enjoying Samuca.
Oscar, Maria Cecília's father, visits his daughter, who is pregnant. Francis fakes a new date to make Clarita jealous. Marian tells Duda's mother that Pata was once homeless. Pata arrives and meets Mariana. Clarita follows Francis and discovers he is left alone at the bar. Pata tells Mili that she felt Mariana gave her a bad look.
Dani tells Carol that she's called a friend to have dinner with them. Fernando arrives and Carol tells Dani that she needs to let her know in advance. Carmen and Marian help expose Pata during dinner. Thiago finds the camera that Vivi uses to record her vlog and sees, in the images, a moment of distraction for the chiquitita in which she reveals that she likes Samuca.
Vivi asks Thiago not to say anything, in exchange he will do what he wants. Thiago asks her to do her homework. Francis asks to take a picture with the waitress to pretend she's the woman he's been seeing. Clarita sees everything from afar. Junior goes to Carol's house and sees Fernando having dinner with her and Dani. Junior becomes jealous and leaves upset.
Carol says she didn't invite Fernando and that he's being unfair to her. Oscar and Eduarda meet again in the community's samba. After dinner, Pata leaves the Almeida Campos mansion. Mariana tells Carmen that she never imagined that her son would date an ex-homeless woman. Carmen claims that the woman needs to act to prevent their relationship from continuing. Oscar and Eduarda dance together.
Clarita reveals to Francis that she found out that his supposed romance is a big lie. Thiago makes Vivi clean her bed. Junior and Simão are going to visit Valentina. Carmen talks to Cintia, and the two decide to transfer part of the money from the donations to Carol, without her noticing.
They will pretend that Carol embezzles money to get her out of running the orphanage. Simão and Junior realize that Valentina's nurse has been changed and are suspicious. Pata tells Duda that she thinks his mother didn't like her.
Click here to see the summaries of the next chapters of Chiquititas.
---
Chiquititas chapters are provided by SBT and are subject to change without notice
.