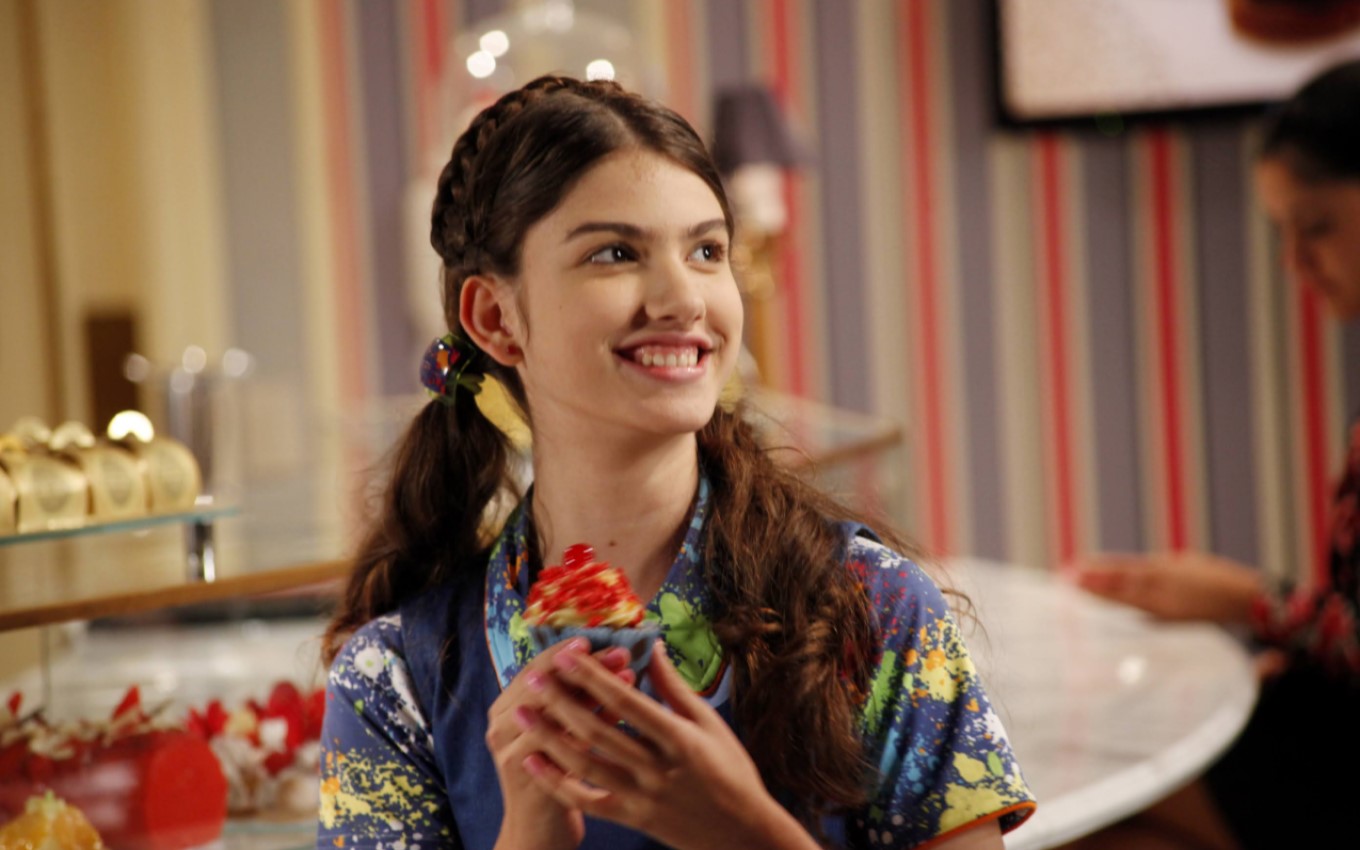 Check out the summary of the next chapter of the rerun of Chiquititas, which goes on this Wednesday (14), on SBT:
Juca hands over the money he hid hidden from Cicero's bar so that Paçoca can pay Edgard for the business of selling pirated DVDs. Carol goes to the door of the orphanage with Dr. Mendes and Carmen. All three find that the children are working. They explain that they decided to work to get the amount needed to buy a video game.
Mendes tells Carol to be more attentive to events at the orphanage. Carmen goes to Cintia's apartment and comments that the plan to move Carol away from the direction of the Ray of Light didn't work. Matilde leaves Cintia's bathroom, Carmen is surprised and asks for an explanation.
The two say they are helping each other until they find the treasure hidden in the orphanage. Cicero goes to the Ray of Light to talk to his daughters, however, Vivi pretends to sleep. Marian and Mili like Mosca. Gabriela talks to Mili and asks what made her sad. Mili reveals that she can't stay with Mosca, as Marian told her that she likes him too. Marian enters the room and says that Mili is trying to turn her against Gabriela.
In the community, Edgard plays cards with friends and makes Bia serve them drinks. The teenager gets angry, asks for respect and goes to the gate. Geraldo will talk to her. The man, who is actually Bia's father, asks her why she didn't call him again to ask for a ride. Bia says that Edgard tore the card, as it is dangerous to hitchhike with tin. The entrepreneur invites Bia to have a snack and she accepts.
Gabriela talks to Marian in private and asks the girl to be more understanding, but the child villain says that Gabriela will have to choose between one and the other. Cris remembers when he was a fan of Tomas Ferraz, and Dani remembers his mother, Letícia.
Geraldo explains to Edgard that he didn't know his sister was pregnant, otherwise she would never have disappeared. Edgard instructs Geraldo to stay away from Bia. Geraldo assures him that he won't walk away from his daughter. Andreia returns to the mansion and explains to Junior that Carol was not receptive.
Cicero notices that R$200 is missing from the cashier at the bar. Juca does not reveal the truth. Junior goes to the orphanage to talk to Carol. At school, Marian and Duda arrive with t-shirts from the Chiquititas' ticket for the debate on the election of the student union.
Cintia goes to jail to visit Armando. The woman says that she has already consulted a lawyer to help her. Armando tells that Miguel is in jail on a charge of theft. Cintia says this can only be Carmen's thing. Cicero asks if Paçoca knows about anything related to the bar robbery. Paçoca assures that he is not involved in the crime.
Duda's mother, Mariana, arrives in Brazil and says she wants to meet her son's girlfriend. Duda calls Pata and tells him the news. Marian and Mosca go to the ice cream parlor. Marian says he thinks Mosca is cute, but the boy remembers that he likes Mili. Neco visits Lucia and arranges a tour.
Click here to see the summaries of the next chapters of Chiquititas.
---
Chiquititas chapters are provided by SBT and are subject to change without notice
.