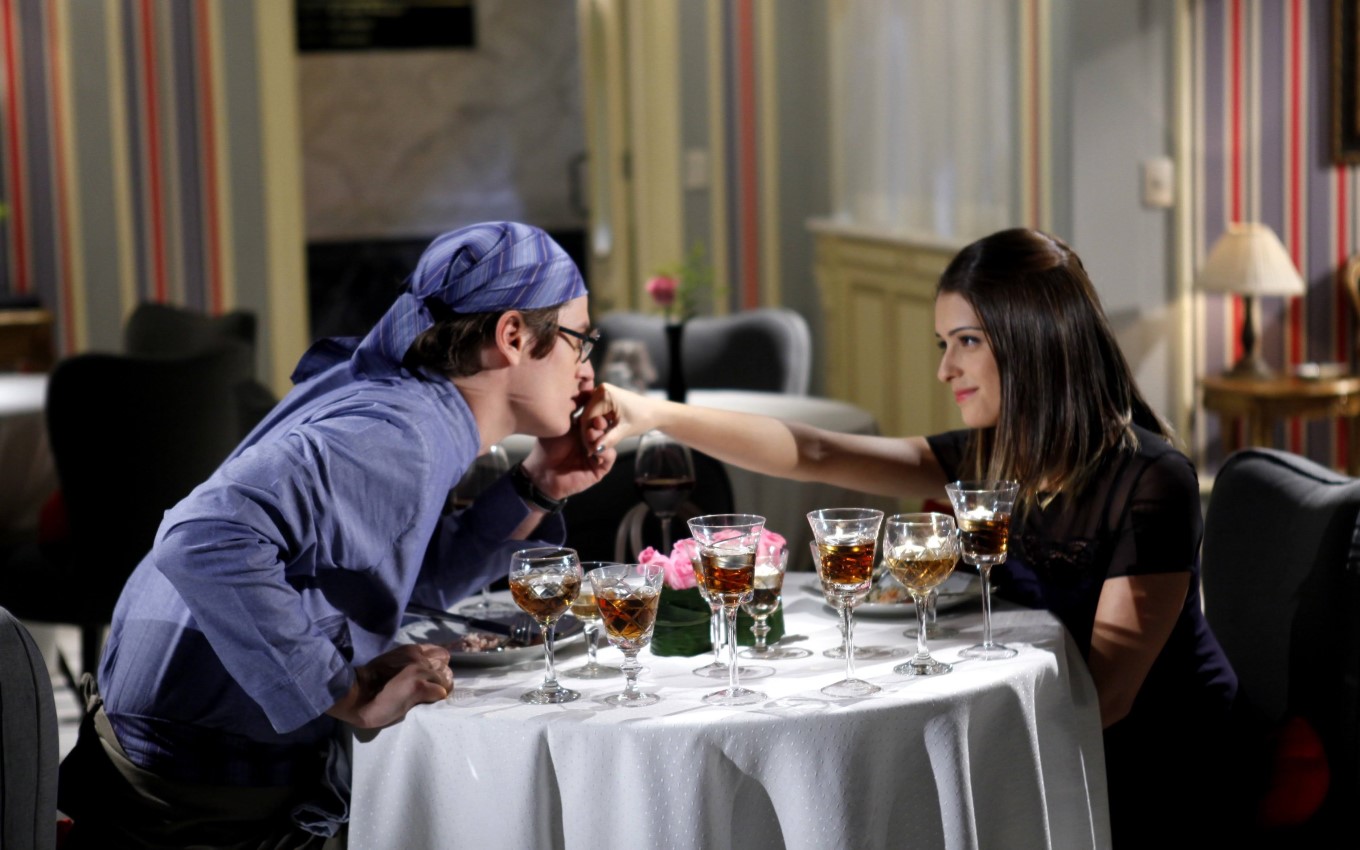 Check out the summary of the next chapter of the rerun of Chiquititas, which goes on this Wednesday (21), on SBT:
Carol is sad not being able to enter the orphanage to see the chiquititas. Mili says she misses her friends. Carol and Mili decide to pick Dani up from school the next day. Érica tells Clarita that she needs to leave early to go to her rehearsal for the new play. The two end up arguing.
At Carol's house, Dani and Mili play in their bedroom, while Carol talks to Junior. Tobias tells Maria Cecília that he's going to the rehearsal. Cecilia is jealous. Mili instructs Dani to support Carol in this difficult time. Maria Cecília receives a call from Tobias' mother, who reveals that she will go with her daughters to visit them.
Carol tells Junior that the only way they will know if Andreia's health is really serious is if he talks to Fernando, who is her doctor. Junior calls Fernando and schedules a meeting at the Café Boutique. Fernando calls Andreia and asks them to talk.
Matilde tells Cintia that she needs to solve the treasure issue soon. Cintia explains that she better be calm, as Carmen is already fixing everything. Maria Cecília calls her mother, Eduarda, and invites her to a dinner that will bring the whole family together. Carol and Mili go to school, as agreed, and miss the boys and girls at the orphanage.
Junior waits for Fernando at the Café Boutique, but Andreia appears in his place. Andreia comments that she thought the two would argue. Junior clarifies that he wanted to know how her clinical condition is. Andreia thanks the concern and says that the two can go together to talk to Fernando.
At school, Cris argues with André. The girl thinks it is necessary to publish in the student newspaper that Janjão's gang is abusing the powers of the association. André wants to avoid publication because the boys are his friends. The children enter the orphanage and see a gift box. The little ones are very happy to discover that this is the video game they wanted.
Carmen shows up and says it must have been someone really nice who sent the gift. Cintia forwards a message to Vivi and says she's at the door of the orphanage to walk with her. Mosca gets the job in Sambão.
Cicero tells the boy that he needs to combine his studies with his work. Mariana calls Pata and invites her to lunch. The woman asks her to go with the new clothes she got to surprise Duda. Gilda, Tobias' mother, arrives at Maria Cecília's apartment full of presents.
At the hospital, Junior talks to Fernando and asks how Andreia's health is. Fernando declares it's serious and there's nothing they can do to reverse it. Junior goes to Carol's house and manages to stay close to Dani by explaining the nine times table. Cintia tells Vivi that she should tell her that she bought the clothes with the rest of the money left over from modeling.
The villain also calms Vivi over a photo they took together. Junior tells Carol that Fernando confirmed Andreia's illness. Carol claims that she must be looking to take advantage and is therefore pushing for them to travel together, but that the final decision must be his. Pata reveals to Mili that she doesn't feel comfortable with the clothes Mariana bought for her. Duda asks her mother if she was the one who gave Pata the clothes.
The teenager says he likes his girlfriend's old style better. Mariana explains that Pata has a careless style and that she needs to look like a family girl. Pata listens to everything, intervenes and says that Mariana needs to respect people. At the orphanage, Samuca says that Vivi was very beautiful with her new clothes.
Click here to see the summaries of the next chapters of Chiquititas.
---
Chiquititas chapters are provided by SBT and are subject to change without notice
.