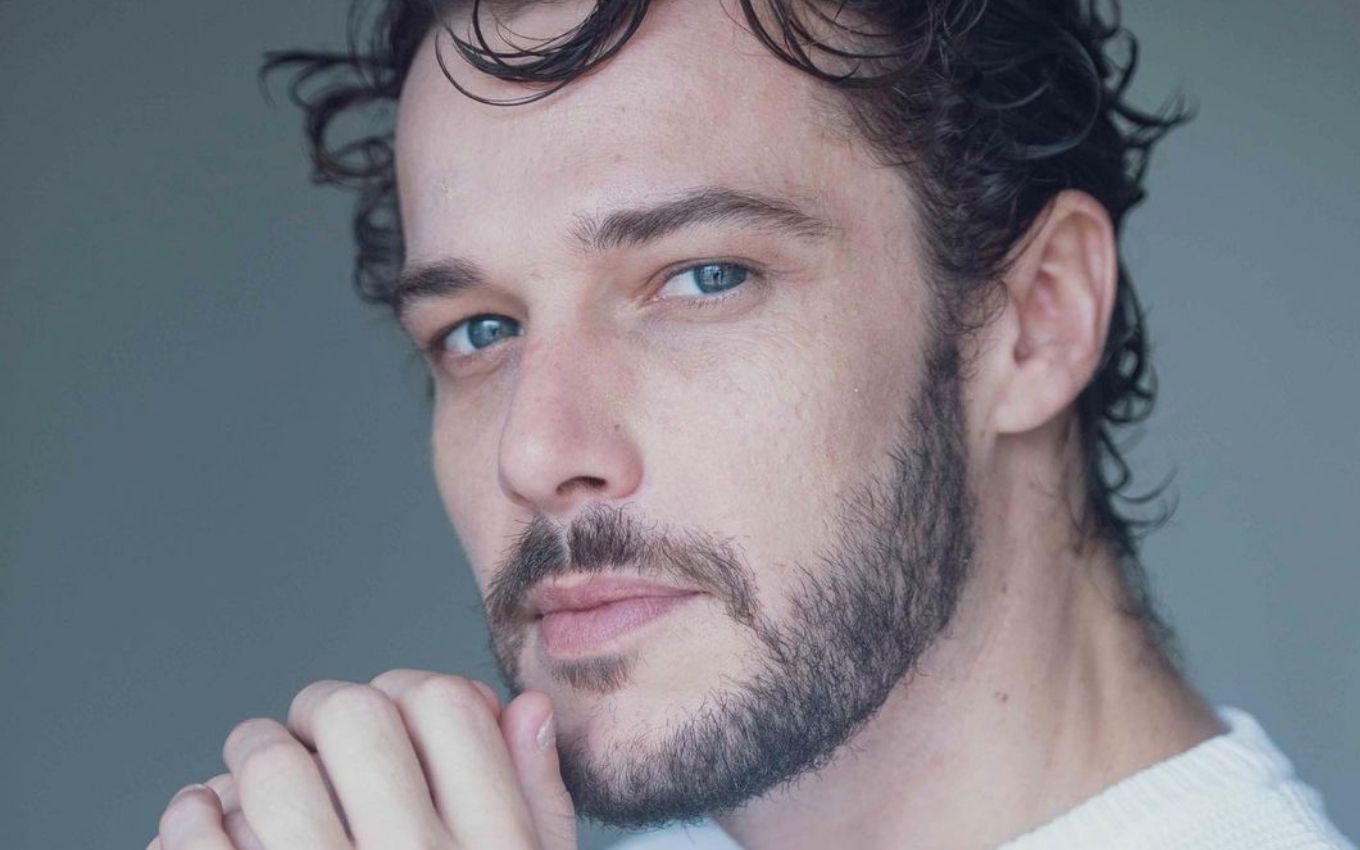 Away from soap operas since 2017, Jayme Matarazzo will return to the serials in Além da Ilusão, a plot of the six that he will replace Nos Tempos do Imperador. But the production, which will mark Larissa Manoela's debut on Globo, poses a dilemma for the actor. At 35, he is a father for the first time and will need to leave the family at the stage he considers most sublime. The recordings haven't even started, and he admits he already suffers from "anguish" about leaving the baby at home.
During the pandemic period, Matarazzo fulfilled his dream of starting a family. Antonio, their first child, was born in February. The boy, the result of his marriage to Luiza Tellechea, 32, transformed the couple's lives, who moved closer to nature, in Serra da Cantareira, in São Paulo.
Isolated because of Covid-19, first-time dads enjoy every discovery the heir makes. The actor is realized in paternity and, therefore, says that he will suffer with the separation from his heir when he returns to the studios.
"I confess that I have my heart in my hand. There is a side of me that is very happy to return to my profession, which I enjoy and fulfill me so much. I was already longing to tell a story. But there is half of my heart that is in panic and anguish of having to stay away from Antonio and Luiza for hours. But they go with me [para o Rio de Janeiro]. Let's survive this moment," he says to the TV news.
The heartthrob's last soap opera was Tempo de Amar (2017), after a series of productions. Since 2011, Matarazzo has amended one work to another — he has done Cordel Encantado (2011), Cheias de Charme (2012), Sangue Bom (2013), Sete Vidas (2015) and Haja Coração (2016). The serial written by Alessandra Poggi will be her return to TV and will also mark the end of a forced break by the coronavirus quarantine.
"I'm happy that we were able to find a somewhat safe formula to make this project. It's gratifying to be able, once again, to have contact with the public and to do my part as an artist at this moment. Add to this entertainment and distraction for people . This has a great value within me", he considers.
"I think this pandemic has proved how important the art we make is for entertainment, for mental health and for people's distraction. It's good to be back. [do filho e da mulher], but it has its magical side to do the job again," he reiterates.
playback/instagram
Jayme Matarazzo with Luiza and Antonio
Changes and drops in the telenovela
After suffering a disbandment in the squad because of successive postponements, Além da Illusão began to shape his team in recent weeks. Larissa and Rafael Vitti, the protagonists, have already started the preparation. Soon, the talents will be summoned to start the recordings, in Rio de Janeiro, with all the security protocols due to Covid-19.
Due to the many changes in production, the name Matarazzo figured among the casualties. He confesses that he followed the rumors, but he didn't care. "I watched, for a while, a lot of news about coming and going. I think it was because this telenovela had a replacement in the direction, it had to be postponed many times. But, little by little, it gained its colors", he defends.
"It's a project that has everything to be special, light and fun. I'm excited. [as notícias] out. I'm far from Rio. I just stayed with me (laughs). And I just kept studying (laughs)", he delivers.
Until last month, the attraction's cast hadn't met in person for a big read. Although the author has already written more than a hundred chapters, the interpreter had in hand just over three weeks of the novel. However, the promise is that recordings will start later this year to be able to debut in 2022.
"The station is trying to keep its proposals. Trying to find ways and solutions so that, in the midst of all this, we can do it safely. For that, the station needed time to understand. The pandemic was showing day after day what movement we could give. I think the soap opera is being designed, in the first place, to be done safely and not in a hurry," he argues.
The actor is in suspense about his role in Beyond Illusion. However, he adds that, possibly, he will star with Larissa. "I think that my character, perhaps, lives in a nucleus a little farther away from her. But that may come to be crossed in the future", he adds.
All about Beyond Illusion
The telenovela of six that will replace Nos Tempos do Imperador at the beginning of 2022 will mark the debut of Larissa Manoela on Globo and will take place in the 1940s. behind the dream of being magic. The serial will be authored by Alessandra Poggi, directed by Luiz Henrique Rios.
Davi (Rafael Vitti) will perform on the street and, at a certain moment, he will meet the dressmaker Isabela, character of Larissa Manoela. Only she will die. Ten years later, the protagonist will meet this girl's sister (also played by the actress), Isadora, and will fall in love again. She will only be eight years old when the firstborn in the family leaves them. In the second phase, you will complete 18.
See Jayme Matarazzo's family posts:
.