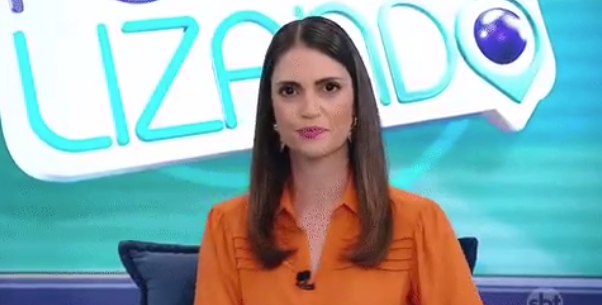 Reproduction/ Twitter @Fofocalizing
Moderator asked the player's opinion during the program

Since images of DJ Ivis assaulting his ex-wife, Pamella Holanda, began circulating on social networks this Sunday, 11, many celebrities took a stand against the episode and the musician even lost contracts with other artists. This Monday, 12, during the program 'Gossiping', the presenter Chris Flores encouraged viewers to stop following the DJ on their networks. "I've already done that, because I'm going to tell you, this type of person has to disappear from the earth phase, understand? There can be nothing. 'Ah, but what he knows how to do is sing'. His bad luck. Think before doing what you did. It doesn't deserve it", he fired. Chris' criticism also extended to the player Neymar, who has appeared in videos dancing to the artist's songs.
"I'm sorry for the people who believed in him, who were his fans, who downloaded his songs, who were playing choreographies on social media with his music. Even Neymar danced to his music", he highlighted. "O Neymar, take a stand! We want to hear you. Speak up, Neymar! We want to hear everyone talking, all the artists who had the courage to take a stand, congratulations. Yes, you have to take a stand, you have to be against it, because whoever doesn't say anything, signed at the bottom", concluded the presenter. Criticism directed at the athlete was not well received on social media by his fans. Many questioned why the player had to take advantage of the issue.
"Neymar has to take a stand in everything. In a few days they will ask about the 1994 Rwandan War," wrote one. "They don't give Neymar a moment of peace. The guy beats the woman and it's up to Neymar", said another. "Charging Neymar why? Will you charge the police" and "Neymar became a lawyer? Judge?" were some of the posts on the networks. The player didn't post anything on their social networks about what happened.
In images, DJ Ivis appears attacking his wife with punches, slaps and kicks #GossipingAtSBT pic.twitter.com/u39m1IJl0T

— Gossiping (@pfoscalizing) July 12, 2021