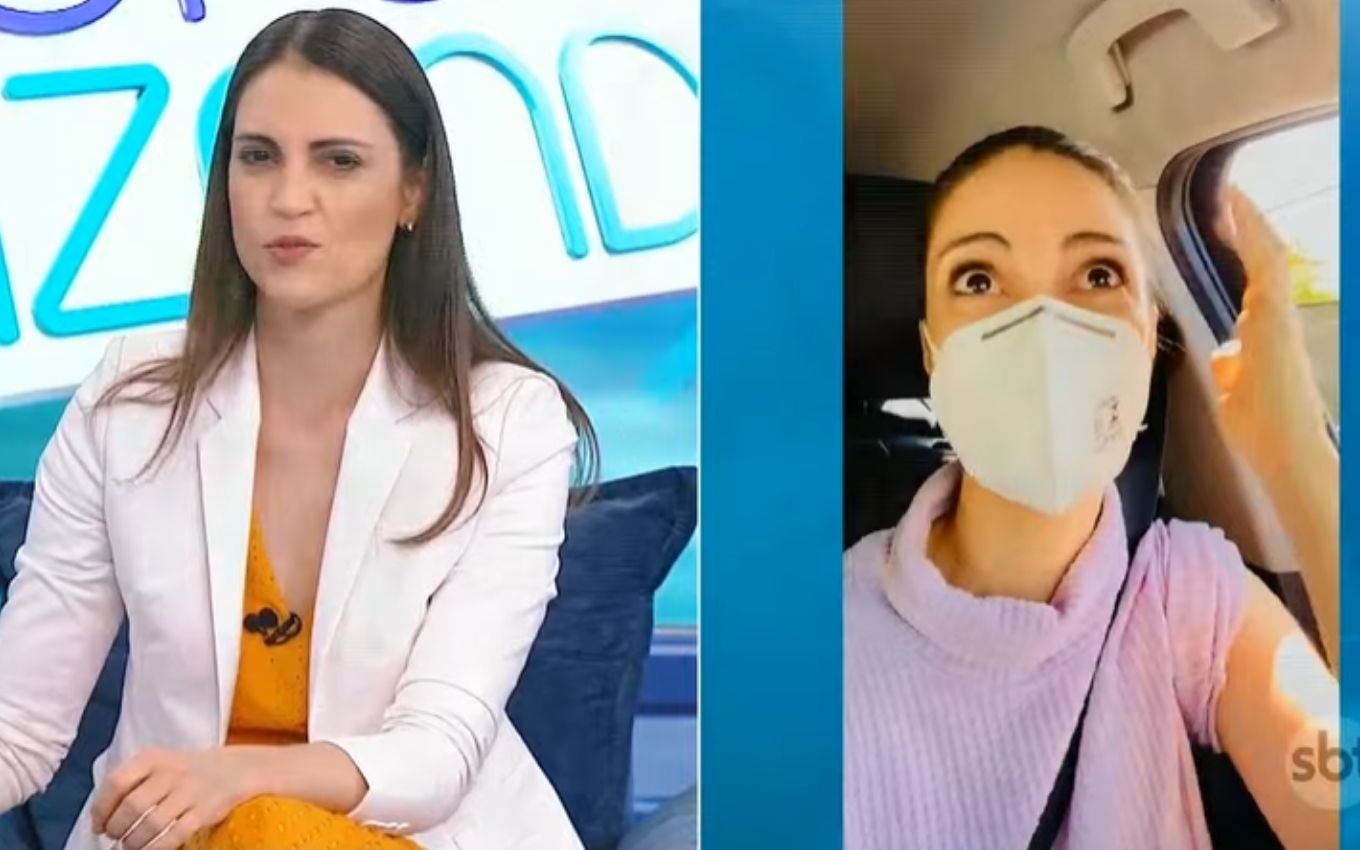 At 43, Chris Flores received the Covid-19 vaccine this Wednesday (30). The presenter of Fofocalizador, from SBT, said she "cried a lot" after the application of the immunizing agent and made an appeal for viewers not to choose the manufacturer of the vaccine.
"I wanted to thank, today, the possibility of having been vaccinated, that's all. I was very anxious, very emotional. After I turned off the camera, I cried a lot, alone. I didn't choose the vaccine, I took the one I had because that's how it has to be ", commented the journalist during the afternoon. In November 2020, Chris tested positive for the disease and was dropped from the program.
Along with Ana Paula Renault, Flor Fernandez and Gabriel Cartolano, the owner of the electronic magazine defended the importance of vaccination: "It is an act of citizenship. We have to do it not only for us, for our health, but for the community, for society where we live. If someone is telling you not to get the vaccine, that person is not wanting your well".
"This person doesn't want you to stay alive and he doesn't want you to be able to make the others stay too. Of course we can catch the virus, even if we are vaccinated. However, this prevents us from going to a more serious symptom and death too. So, yes, let's vaccinate!", finished Chris.
On Instagram, the journalist also commented on the vaccination. "We are not going to let selfishness, misinformation, denial, greed, hate speech and lack of love for others take over," he said.
Check out the publications:
Alive! 👏 our dear @chrisflores was vaccinated against Covid-19 #GossipingAtSBTpic.twitter.com/uyODILRzxE

— Gossiping (@pfoscalizing) June 30, 2021
.