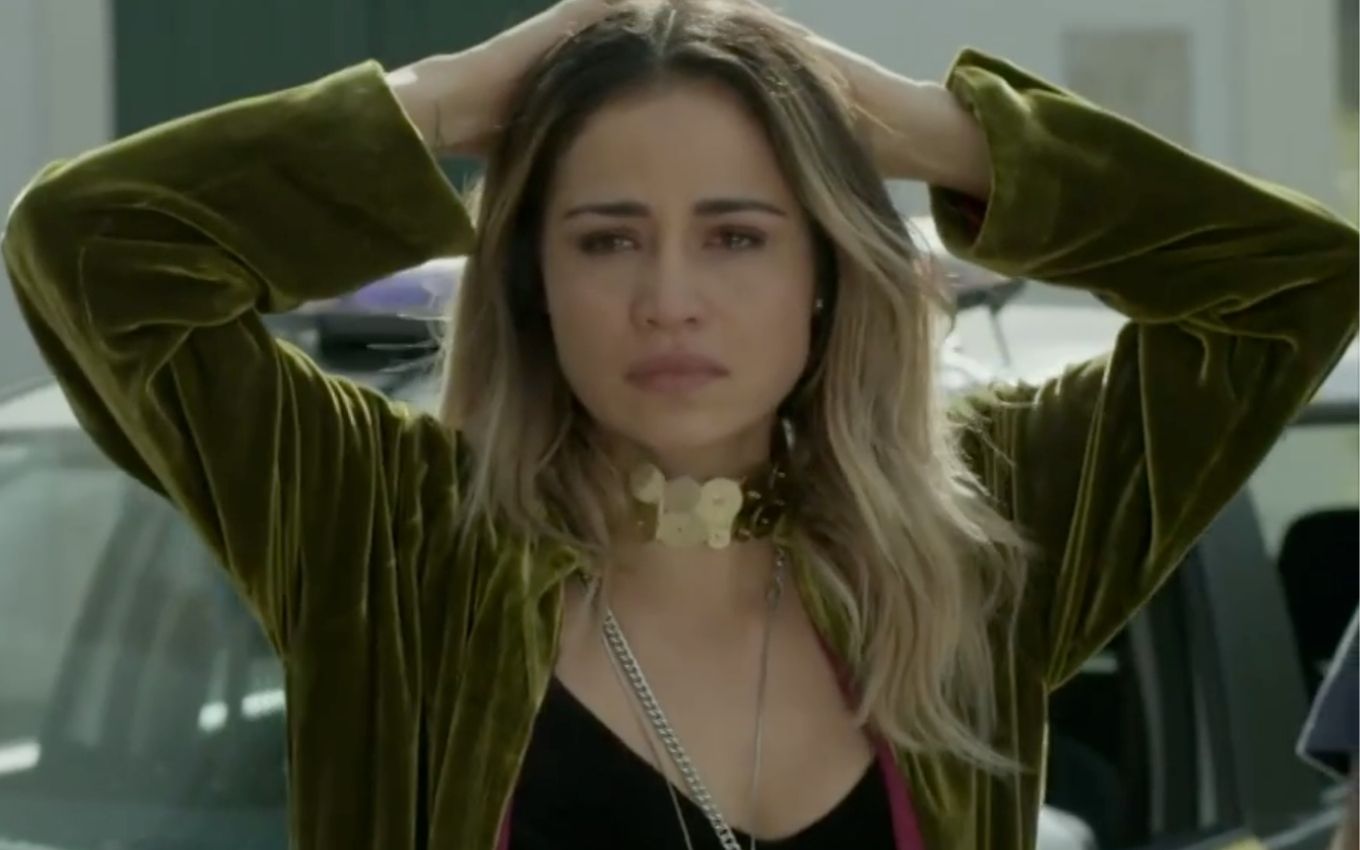 Sandra Helena (Nanda Costa) will be stabbed in the back in Pega Pega. Interested in arresting the robbers of the Carioca Palace, Eric (Matheus Solano) will pretend to be in love with the chambermaid and extract from the girl that she still has part of the money for the crime. The brunette will go down badly and will be arrested in a church in the final stretch of Globo's seven o'clock soap opera.
The character played by Nanda Costa will be fooled by the handsome one. The protagonist will get involved in police investigations and will start doing "unofficial" work to put thieves behind bars.
After making Agnaldo (João Baldasserini) have been arrested, Eric will turn his attention to Sandra Helena. He will seduce her and make her reveal that he still has some of the stolen money.
The character played by Matheus Solano will alert Domênico (Marcos Veras) and Antônia (Vanessa Giácomo) about the track, and the three will follow the maid. The trio will arrive at the airport, but the brunette will lose them.
Afraid of being arrested, Sandra Helena will have made a promise to donate all the stolen money. She will send part of the amount to various hotel employees and donate the rest to a church.
The police, however, will arrest her at the door of the religious temple. "Hold on there, Sandra Helena," Antonia will shout. In tears, the blonde will retort that she didn't do anything illegal. The state agent will reveal that she was on the trail of the woman and saw her pick up a suitcase of money.
Surprised, the character played by Nanda Costa will be arrested and will see Eric on the way to the car. That way, she'll realize she's been passed over by the hunk. She will look at you with sorrow and make her way to prison.
bittersweet ending
Despite the blow, Sandra Helena will have a joy at the end of the novel. The brunette will be imprisoned for four years and will be proposed by Agnaldo as soon as she gets out of jail.
The thief will also fill her pockets with honest money, as she was awarded the inheritance of Marieta (Camila Amado). The guest at the Carioca Palace died of old age and left half of her "empire" to the chambermaid.
Pega Pega (2017) won a "special edition" and jet to fill the hole left after the final stretch of Salve-se Quem Puder. Como Mais Vida, Melhor, the next unpublished soap opera in the 7pm range, was postponed because it is being recorded with security protocols that slow down the execution process.
---
Learn all about the upcoming chapters of soap operas with the Noveleiros podcast
Hear "#72 – Angel and Alex have explosive encounter in Secret Truths!" on Spreaker.
Subscribe to the channel TV news on YouTube and watch videos with revelations of what will happen in Império and other soap operas.
.