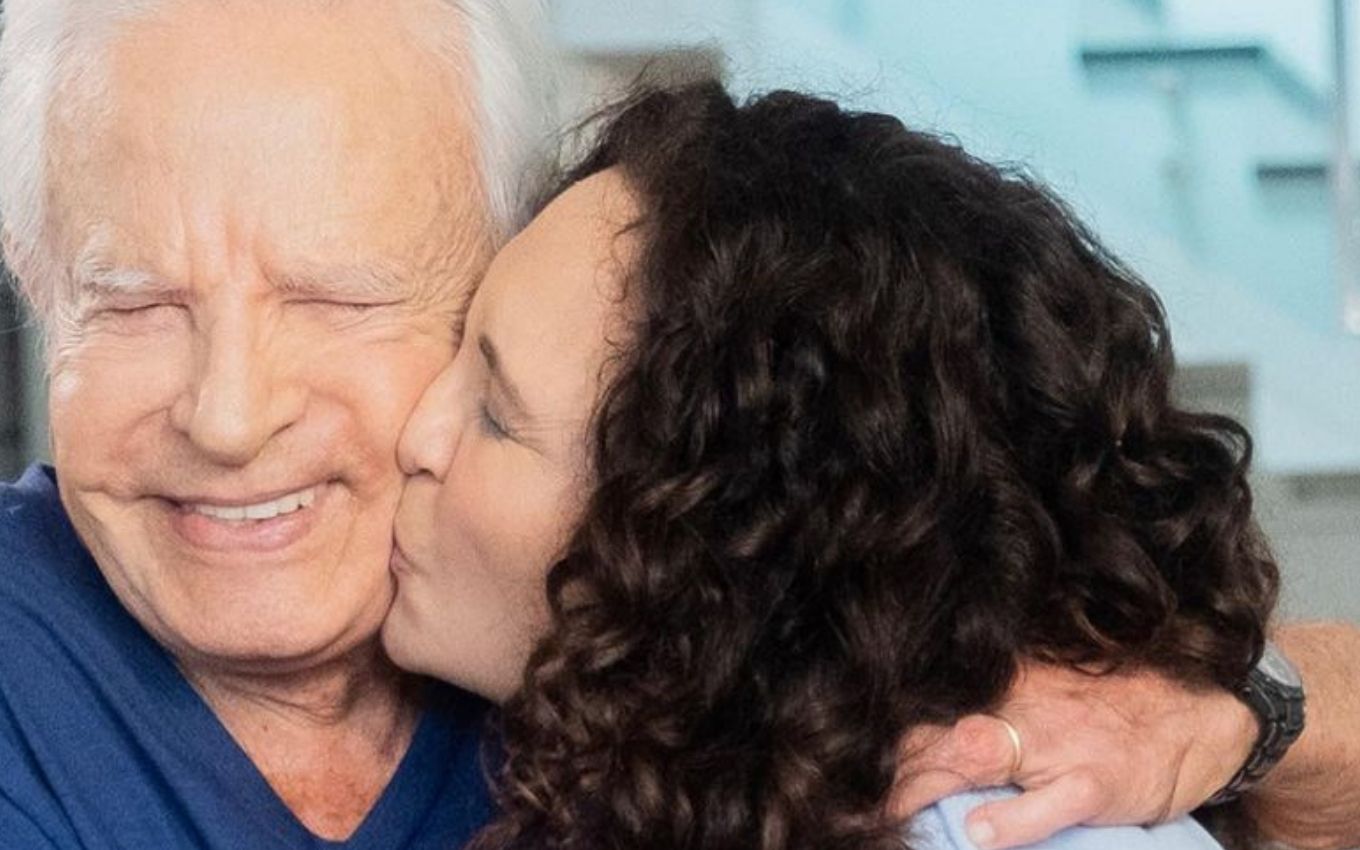 Cid Moreira opened the game on the accusations made by his children, Rodrigo Radenzev Simões Moreira, 52, and Roger Felipe Naumtchyk Moreira, 45, against his wife, Fátima Sampaio, 58. This Wednesday (21), the journalist published a video on his Instagram in which he defends the woman and denies that she keeps him in private prison.
In the images, the two appear together at the table. "Ih, amore mio, business is bad for me out there, huh?", Fatima begins. "I don't know why. You were my chosen one, we're together," says Cid. The communicator then comments on the accusations against her, and the former Jornal Nacional anchor defends her.
"My opinion is that it always prevails here. I wouldn't accept living with a woman if I didn't have that authority", jokes the journalist. "Oops, this will give DR in therapy", says Fátima. "I'm the president," he adds, who makes a statement to his wife: "Above all, we are linked by love."
Fátima goes back to talking about Cid's children: "The boys' story is so long, we don't talk in chapters. And each one has its drama, you have your stories to solve, don't you think? Oh my, no I know what else to say".
"Don't say anything. We're here, I'm in charge, just to make it clear. I'm still recording, with a clear conscience," concludes Cid.
understand the case
Last week, Roger Felipe Naumtchyk Moreira gave an interview to A Hora da Venenosa, on Balanço Geral, about his relationship with the former Globo anchor. He accused a veteran of "disinheriting" him by having his name removed from the will. Despite the fight, Brazilian law does not allow children to be disinherited. Because of this, a year and a half ago, Roger filed a lawsuit against the communicator, alleging emotional abandonment.
Rodrigo Radenzev Simões Moreira, in turn, spoke out after the public outburst of his brother, whom he never met. It is the result of the marriage of Cid Moreira to Olga Verônica Radenzev Simões. The two were together in the early 1970s. After the separation, the mother would have tried to get father and son to get closer, but with no success.
On Record's program, the journalist's biological son declared that he had never received affection from his father. The heir even sued him for R$ 1 million for emotional abandonment, but lost the suit and gave up on being loved and having a family connection with the former Globo employee.
Rodrigo, who lives in São Paulo, and Roger, who lives in Rio de Janeiro, decided to get together after meeting at A Hora da Venenosa. Since then, they have created bonds and, now, they have gone to court again.
.