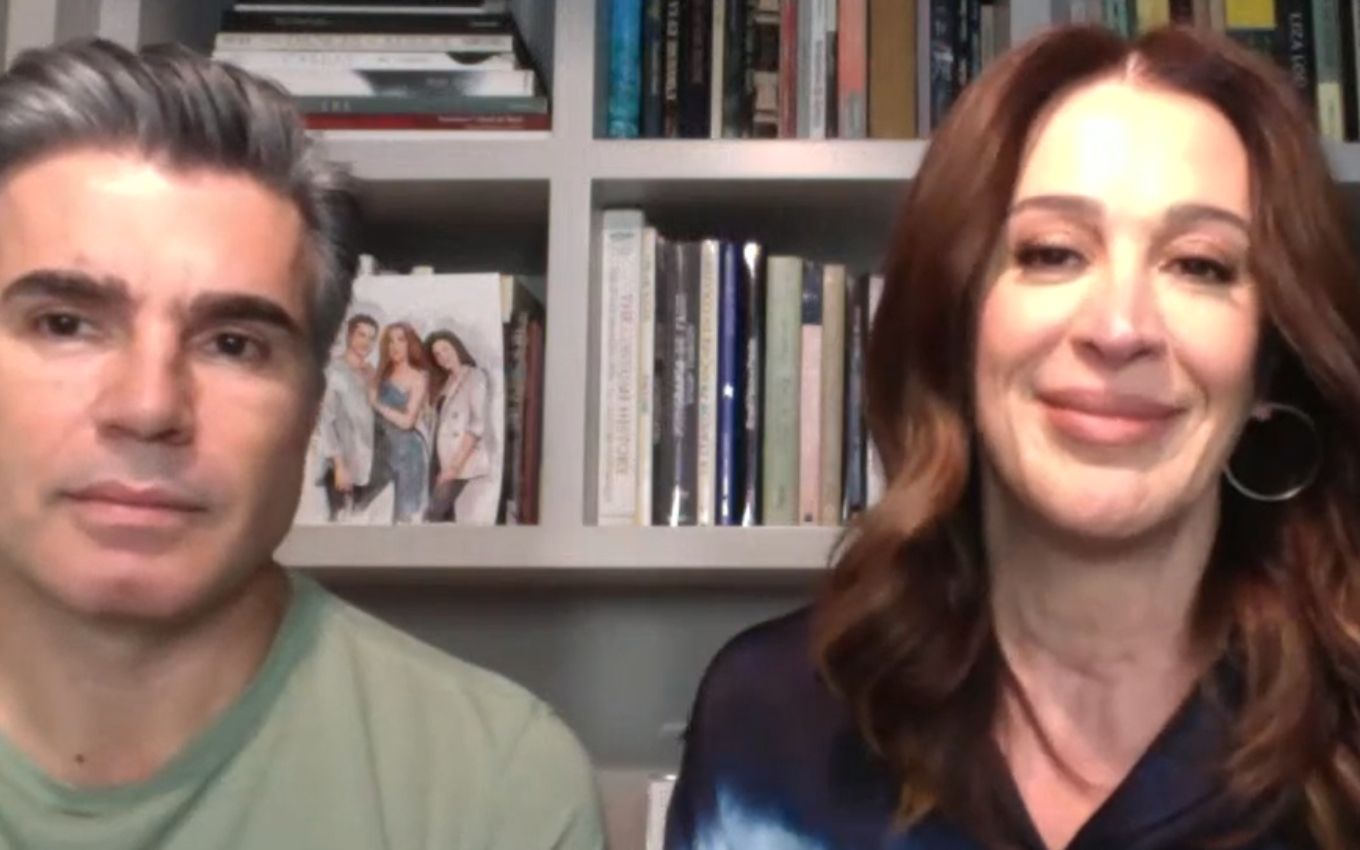 Claudia Raia defined the soap opera A Favorita (2008) as the great turning point in her career. Alongside Jarbas Homem de Mello, the actress talked about her trajectory in theater and on TV with Patrícia Poeta at É de Casa this Saturday morning (25). "Before and after Donatela", delivered the artist.
"Beijinho Doce was a hit, turned remix and played in ballads. Crazy. It was a character that made a lot of difference, a dramatic character, very difficult, very well written by João Emanuel Carneiro, directed very well by Ricardo Waddington", began the mother of Enzo Celulari.
Claudia said that the protagonist of the nine o'clock soap opera allowed her to show everything she knew about acting. "I would say my career is before and after Donatela. I played great characters and had the opportunity to win great roles. And Donatela was definitely one of them."
The actress recalled the audience's reaction to the character. "People thought Donatela was the villain. In chapter 60, he [o autor] made the revelation, João Emanuel was very brave, and we thought 'now he revealed, the soap opera is going to lose its fun'", he said.
"But that's when the soap opera was a resounding success. People thought that Donatela was the villain, and we had to build it in a way that was believable when it was revealed why her attitudes, she is not being a villain. very far-fetched work, but it worked," concluded the Globo employee.
A TV success when it aired between 2008 and 2009, A Favorita is available in full on Globoplay's catalogue.
In the conversation with Patricia Poeta, the actress also revealed her desire to have another child. She also received affectionate messages from colleagues at the station and family members.
.