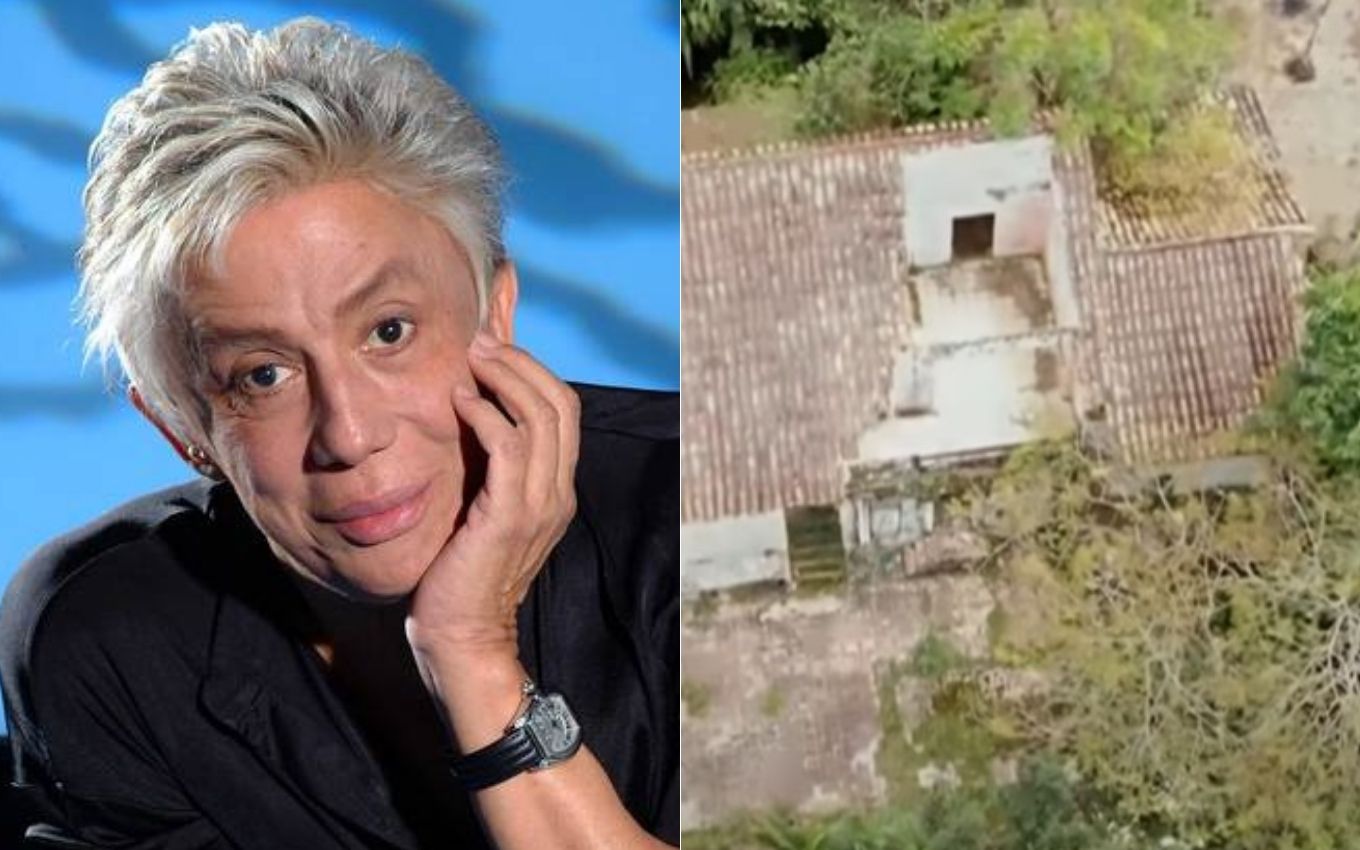 A mansion of Clodovil Hernandes (1937-2009) in Ubatuba, on the coast of São Paulo, it is in ruins. The property was built in an environmental preservation area and turned into a white elephant abandoned and in pieces. Put up for sale to settle debts left by the presenter and stylist, the residence is despised in auctions and has even been returned by the only buyer who agreed to take this "pineapple".
In 2018, a resident of Campinas, in the interior of São Paulo, made a single bid of R $ 750 thousand and closed the purchase of the Clodovil mansion, which has already been valued at R $ 1.6 million when it was in good condition.
However, after doing the deal, the buyer realized that she could not even have a deed of the property in her name, being entitled only to permission to use it. That is why, gave up on the purchase and went into a legal battle against Maria Hebe Pereira de Queiroz, responsible for taking care of Clodovil's estate.
Before the sale is undone, the mansion of 20 rooms and built on a land of 4,375 thousand square meters, had already been made available in two auctions. Even with a reduced value, it was neglected and no one bid.
In addition to becoming a white elephant with a lack of maintenance since Clodovil died in 2009, the building erected in an area of ​​environmental preservation has also been the subject of lawsuits by the Public Ministry and the City Hall of Ubatuba.
In 2012, Clodovil's furniture and jewelry were sold at an auction to pay off debts and lawsuits. Since then, the house with nine bedrooms, 12 bathrooms, swimming pool, sauna, toilet overlooking the sea, lake and a chapel has been completely abandoned, with fallen roof parts, mold and demolished walls.
Check below the videos shown by the Balance Sheet at the end of 2020, with the state of the abandoned mansion. And another report, made by Amaury Jr. in 2008, in which Clodovil shows the mansion in operation:
.