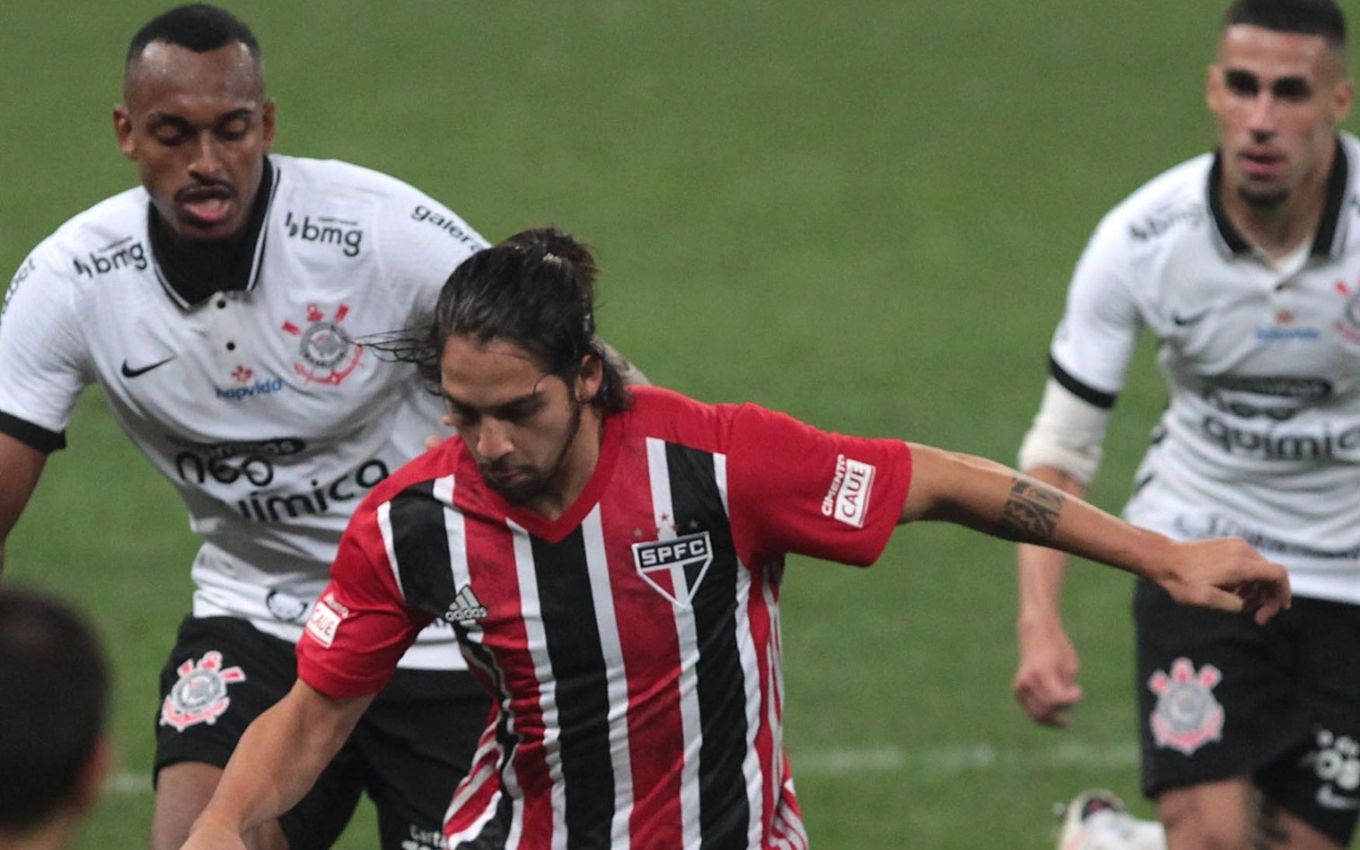 Corinthians x São Paulo takes place this Wednesday (30) for the eighth round of the Brazilian Championship. The game will take place at Neo Química Arena, in São Paulo, from 9:30 pm. The live broadcast is by Globo on open TV, SporTV (except SP) on pay TV and Premiere on pay-per-view. Fans can follow online via Globoplay, Canals Globo and Premiere Play.
Globo shows the match to São Paulo, Paraná, Santa Catarina, Minas Gerais (except Juiz de Fora), Goiás, Tocantins, Mato Grosso, Mato Grosso do Sul, Sergipe, Alagoas, Pernambuco, Rio Grande do Norte, Ceará, Maranhão, Pará, Amazonas, Rondônia, Roraima, Acre, Amapá and Distrito Federal.
On open TV, the narration is done by Cleber Machado, with comments by former players Caio Ribeiro and Casagrande. The reports will be carried out by the duo Andre Hernan and Leo Lepri. At Central do Apito, Sálvio Spinola will comment on the referee's performance.
On SporTV and Premiere, the narration will be by Odinei Ribeiro, with comments by Alexandre Lozetti and Ricardinho (by video) and reports by Denise Thomaz Bastos and Filipe Cury.
SporTV subscribers can follow it live and online through the app and on the Canalis Globo website. It is also possible to close the Globoplay + Canals Ao Vivo combo, which in the annual package costs R$ 42.90 per month.
Premiere Play, available on the GE website, has a monthly price of R$79.90 and can be accessed by website or app. For those who already have Premiere on pay TV, you can use the operator's data and login to the online version of pay-per-view or to the Canalis Globo platform.
It is also possible to buy the Globoplay combo with Premiere, available on Grupo Globo streaming, to watch Corinthians vs São Paulo live. The monthly subscription to the two services costs R$ 84.90, while the annual package has a promotion in which the value is R$ 65.90 per month.
Premiere is now available from Amazon via Prime Video Channels. The monthly price of the combo is R$79.90 for the pay-per-view plus the R$9.90 for the entertainment service subscription.
Corinthians has nine points and is in the middle of the table and comes from a 1-1 draw with Fluminense. São Paulo also registered the same score against Ceará, but still didn't have any victory in the Brasileirão 2021. The team has only four points and is in the relegation zone.
Timon must enter the field with Cassio; Fagner, João Victor, Gil and Fábio Santos; Cantillo; Gustavo Mosquito, Vitinho, Gabriel and Mateus Vital; and Jô, under the command of coach Sylvinho.
The São Paulo Tricolor should go to their rival's house with Tiago Volpi; Diego Costa, Bruno Alves and Léo; Daniel Alves, Luan, Liziero, Benítez, Rigoni and Reinaldo; Eder as holders. Coach Hernán Crespo is with Covid-19 and will not attend the game. Thus, the team will be led by assistant coach Juan Branda, who will still have Miranda at his disposal as a starter.
See below where to watch the games of the eighth round of Brasileirão:
FOURTH (30)
19h – International x Palmeiras – Premiere
19h – Bahia x America-MG – Premiere
20h30 – Santos x Sport – Premiere
9:30 pm – Youth x Grêmio – Globo (RS) and Premiere
9:30 pm – Corinthians x São Paulo – Globo (except RJ, BA, ES, PA, PI, RS and Juiz de Fora-MG), SporTV (except SP) and Premiere
QUINTA (1°)
4 pm – Red Bull Bragantino x Ceará – Premiere
19h – Atlético-MG vs Atlético-GO – Premiere
20h – Cuiabá x Flamengo – SporTV (except MT) and Premiere
.