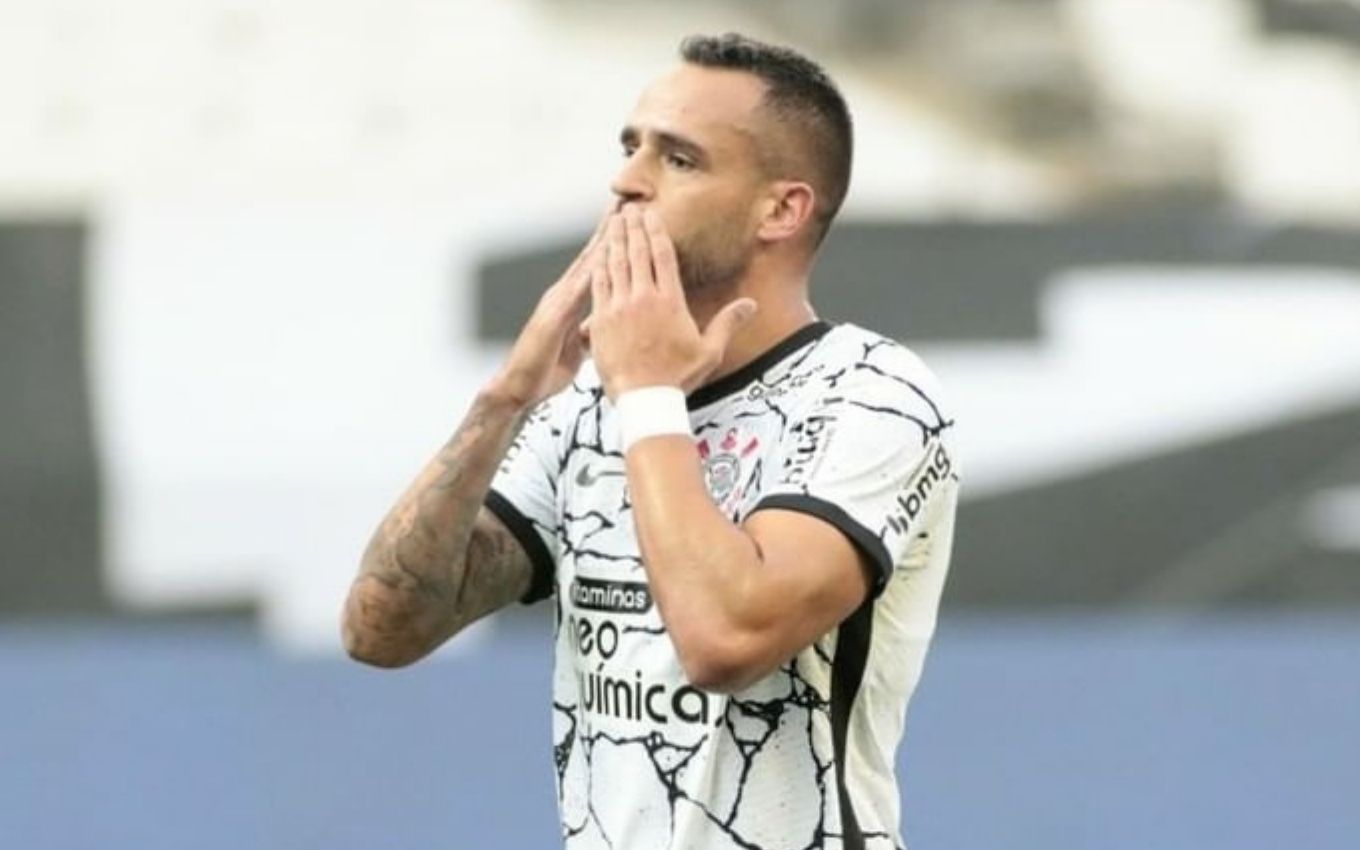 In a game valid for the 21st round of the Brasileirão, Corinthians and América-MG will face each other this Sunday (19th), at 6:15 pm, at the Neo Química Arena, in São Paulo. The live broadcast of the match will be from Premiere; it won't be on Globo. The Globoplay, Globo Channels and Premiere Play platforms are options for watching online.
The match will be narrated by Odinei Ribeiro, who will command the broadcast team formed by Bob Faria and Sérgio Xavier in the comments; Sálvio Spinola will be at Central do Apito, and Luiz Teixeira will be in the reports.
The monthly subscription to Premiere Play is worth R$59.90. To access it, just go to the GE website. For those who already have Premiere on pay TV, it is possible to use the operator's data and login to the online version of pay-per-view and also to the Globoplay platform.
You can also follow Corinthians x América-MG live and online through the Globoplay + Premiere combo. The monthly subscription to the package costs R$69.90, and the annual plan costs R$64.90.
Premiere is now available from Amazon via Prime Video Channels. The monthly price of the combo is R$59.90 for the pay-per-view plus the R$9.90 for the entertainment service subscription.
Probable escalations
With 29 points in the Brasileirão, Corinthians is sixth on the leaderboard and is fighting for a spot in next year's Libertadores. America is the team that opens the relegation zone, with 21 points.
Corinthians
Cassius; Fagner, Gil, João Victor and Fábio Santos; Gabriel, Renato Augusto, Giuliano and Willian; Roger Guedes and Jô. Technician: Sylvinho
America-MG
Matheus Cavichioli; Patric, Eduardo Bauermann, Ricardo Silva, Marlon; Lucas Kal, Juninho, Ademir; Mauro Zárate (Berrío), Fabrício Daniel, Ribamar. Technician: Vagner Mancini
Brazilian Championship live
In addition to the game between Corinthians and América-MG, see below the list of games for the 21st round of the Campeonato Brasileiro and know where to watch it live and online:
Sunday (19)
4 pm – São Paulo x Atlético-GO – Globo (p/SP, GO and PE) and Premiere
6:15 pm – Corinthians x America-MG – Premiere
8:30 pm – Flamengo x Grêmio – SporTV (except RJ) and Premiere
Monday (20)
20h – Cuiabá x Fluminense – SporTV (except MT) and Premiere
.