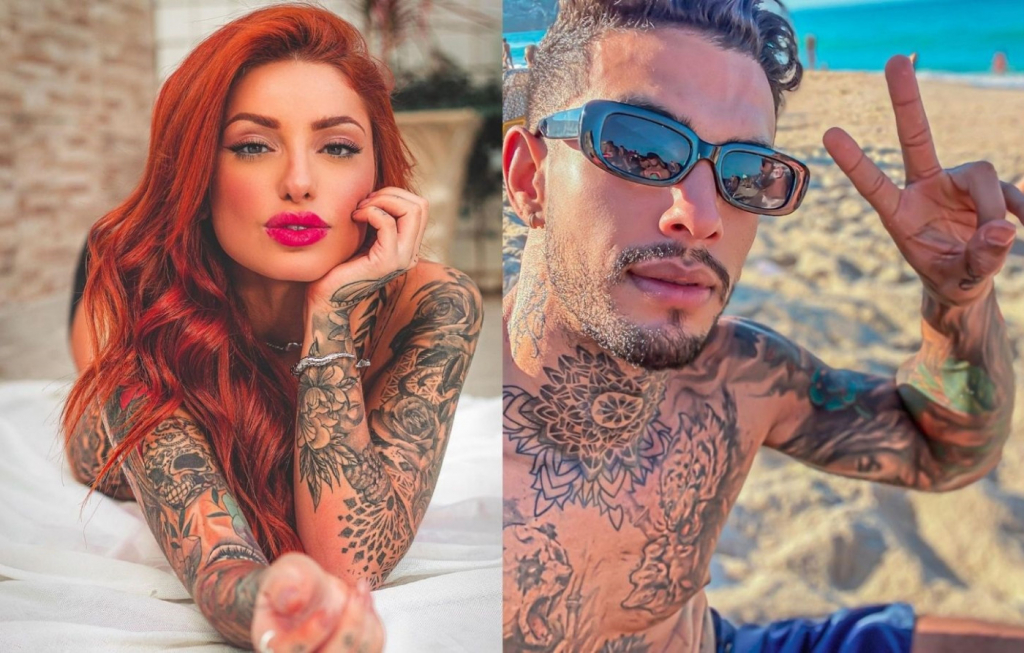 Participants Brenda and Matheus, from the series 'Playing with Fire Brazil', disrespected the main rule of the program: not having sex; for each infraction, the final value of the prize is reduced.
Instagram/paixao_brenda and Instagram/matheussampaio___
Brena and Matheus were the first couple to debut the suite

The participants Brenda and Matheus from the series "playing with fire Brazil", reality show da Netflix which had episodes released on Wednesday, 28, violated the main rule of the program: do not have sex. The couple was the first to debut the attraction's suite, but could not have any kind of physical contact. Brenda and Matheus, however, surrendered to the fire and did it five times, which yielded a R$ 200,000 fine, harming the entire group. The total prize of the reality is R$ 500 thousand, however, with each broken rule, the final value is reduced. It was Lana, the program's virtual assistant, who told the group about the infraction. "Matthew and Brenda, I saw in you the awakening of a true romance. But what you've done in the suite is an 18+ movie. You've reached the maximum limit for a fine. Do you want to tell your friends?" asked the assistant. Matheus then revealed what happened in the suite. Gabriela, one of the participants, said: "What a clown! gave to each one [dos casais] have sex". Then, Lana informed that the balance was updated to R$ 188 thousand, causing even more revolt in the other participants.