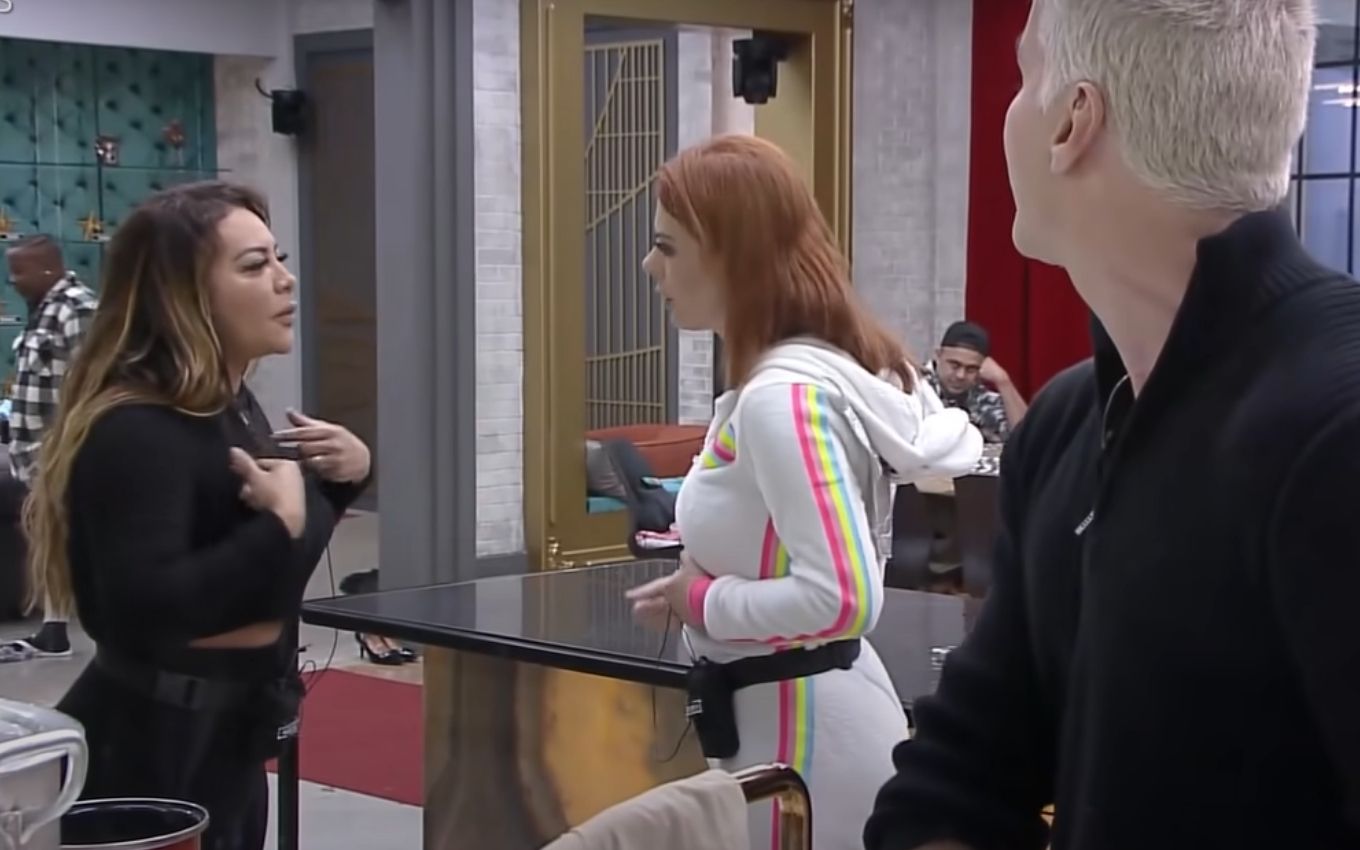 Power Couple Brasil 5 is coming to an end, but this Thursday night (22) still reserves a fire in the playground for the public with the return of all participants eliminated in a wash of dirty clothes. The shacks of the season featured couple fights and even unusual curses like "peacock".
Even in the final stretch, conflicts were not lacking. Even allies like Deborah Albuquerque and Li Martins started to find it strange — after all, only one couple will leave the mansion carrying the suitcase with the money accumulated over the 31 races.
To heat up laundry washing, the TV news set aside five memorable shacks that will refresh your memory for the final. Check out:
Peacock
One of Power Couple's first big shacks was when Márcia Fellipe accused Deborah and Bruno Salomão of manipulating couples against her and Rod Bala. The singer tried to alert the house and claimed that the redhead was only there to show up in her extravagant clothes, calling her a peacock. Watch below:
'Be a woman'
Nina Cachoeira got annoyed when she saw Carol Santos speak ill of her to two other participants and decided to take satisfaction. Jonathan Costa's wife played dumb and tried to reverse the situation, making the blogger lose her mind even more and tell her to "be a woman" and take over the BO. Remember:
Relationship in crisis?
Speaking of Nina, not even her husband escaped her fury. Filipe Duarte heard some curses such as "without a clue" and "ass", in addition to being told to shut up by his wife during a Couples Test. Upon leaving, the influencer apologized and explained that she really wanted to win the activity to see a video of the daughters. Look:
first rivalry
The first rivalry arose between Fernanda Medrado and Deborah. The rapper soon took out the redhead's game and started accusing her of playing the victim to win the show. Claytao's ex-wife lost patience in the middle of a vote and called the ex-legendette a fake. Check out:
Ultimate rivalry
The rivalry between the "phoenix couple" and Mari Matarazzo and Matheus Yurley began at the beginning of the confinement and will reach the final. The two couples have already made it clear that they don't share the same opinions and try to avoid confrontation, but it doesn't always work. In one of the biggest discussions, the doctor said that youtuber should learn to speak properly. Look:
.