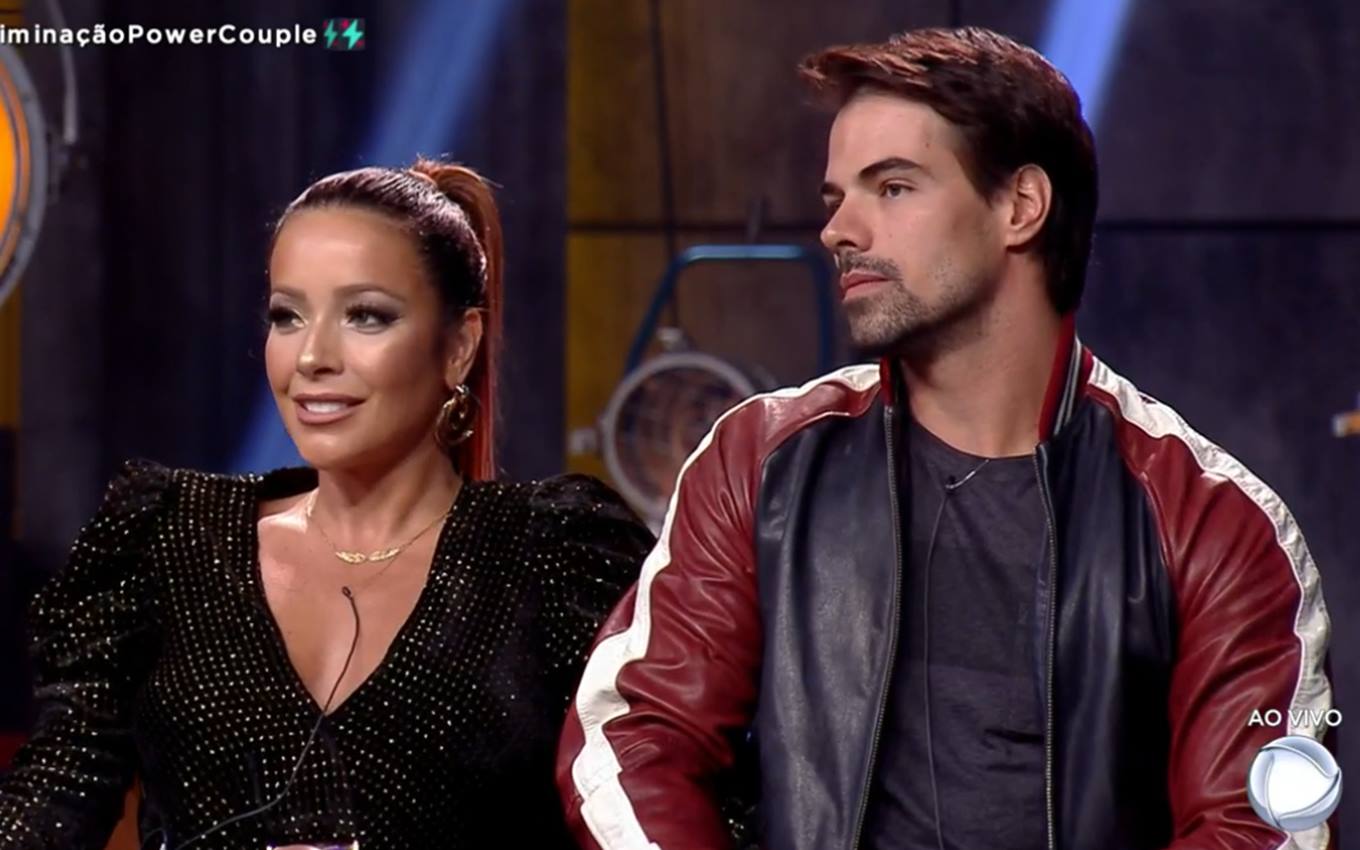 Renata Dominguez and Leandro Gléria were eliminated from Power Couple Brasil 5 this Thursday (15). The couple accounted for only 28.73% of the votes to stay on the reality show after playing for a hot seat against Matheus Yurley and Mari Matarazzo, and Li Martins and JP Mantovani.
While the "soap couple" was cornered by the public, the ex-Rouge and the model almost did not fare well, and received 29.48% to continue in the game. Mari and Matheus had 41.79% of the votes.
While on the Record program, Renata and Leandro chose to play a more relaxed game, opting to keep up with all their opponents. The "peace and love" vibe of the actress and publicist has garnered much criticism from Li Martins and JP Mantovani.
Renata and Leandro were attacked by the ex-Rouge and the model during one of the live polls. "They don't take a stand," complained the singer. "They always give cute votes," added JP.
After that, the actress talked to the opposing couple to establish a truce. Even so, JP and Li continued to criticize their opponents, mainly due to their lack of positioning during the discord games.
Renata and Leandro also had a disagreement with Daniele Hypolito and Fábio Castro after receiving the gymnast and dancer's vote in a DR. The actress accused her then ally of betraying her. "I was stabbed in the back," fired Leandro's wife.
Despite the betrayal, the actress and the publicist had a reckoning with Dany and Fábio and chose to maintain their friendship with the two, who were eliminated last week.
In the final stretch of Power Couple, Renata and Leandro fell in the DR this Thursday after registering the worst balance of the cycle.
---
Learn all about reality shows with the podcast O Brasil Tá Vendo
Listen to "#46 – Not a Goat's Eye Saved – Final Analysis on On Limit 5" in Spreaker.
---
Subscribe to the channel TV news on YouTube to check out our daily newsletters, interviews and live videos
.