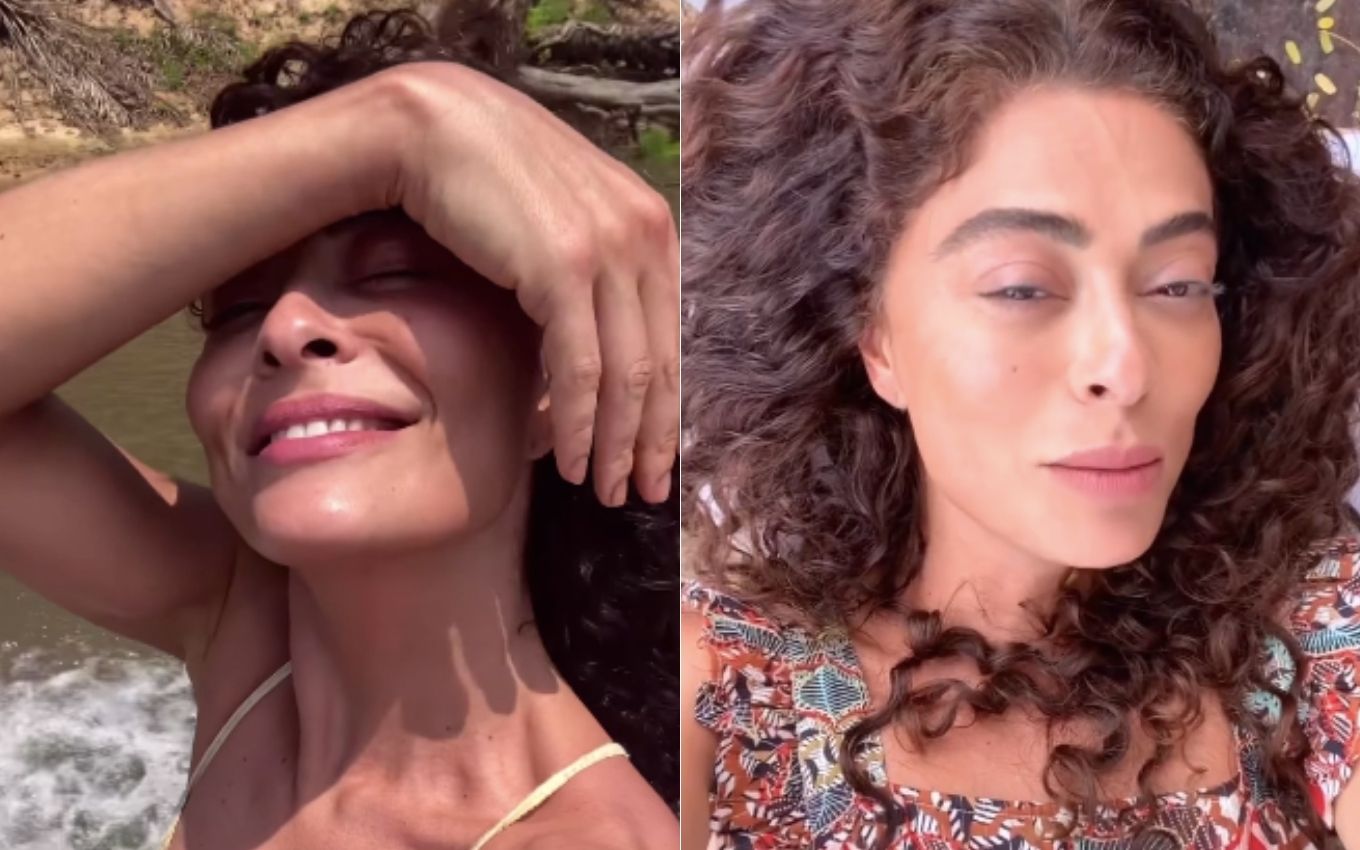 In Mato Grosso do Sul to record Pantanal, Juliana Paes showed behind the scenes of the remake of the plot by Benedito Ruy Barbosa this Monday (11). The actress said that the production tests Covid every two days and everyone uses water bottles instead of plastic cups so that there is no waste generation in the place.
"Look how cool, guys. There's no plastic cup scheme, no. They're our water bottles, everyone with a bottle in their hand. Bottles everywhere. For us to keep everything clean, without garbage", commented the artist.
In Bruno Luperi's brochure, Juliana Paes will play Maria Marruá, mother of Juma (Alanis Guillen). She has appeared in videos posted on Instagram Stories featured as the character. The actress has long, curly hair — which resembles her natural look.
The recording of the nine o'clock soap opera takes place at the Barranco Alto farm and, to get there, Juliana had to go on a boat. She also made a video along the way: "He left set!", he joked, in the register.
On Tuesday (12) early, the artist was already active on social networks and told more details about the routine of an actor about to record. "We woke up at half past five and we're already here at the farm. Almost ready to record. Are we sleepy? Yes. Are we excited? Too," he concluded.
Check out the full video of the actress:
.