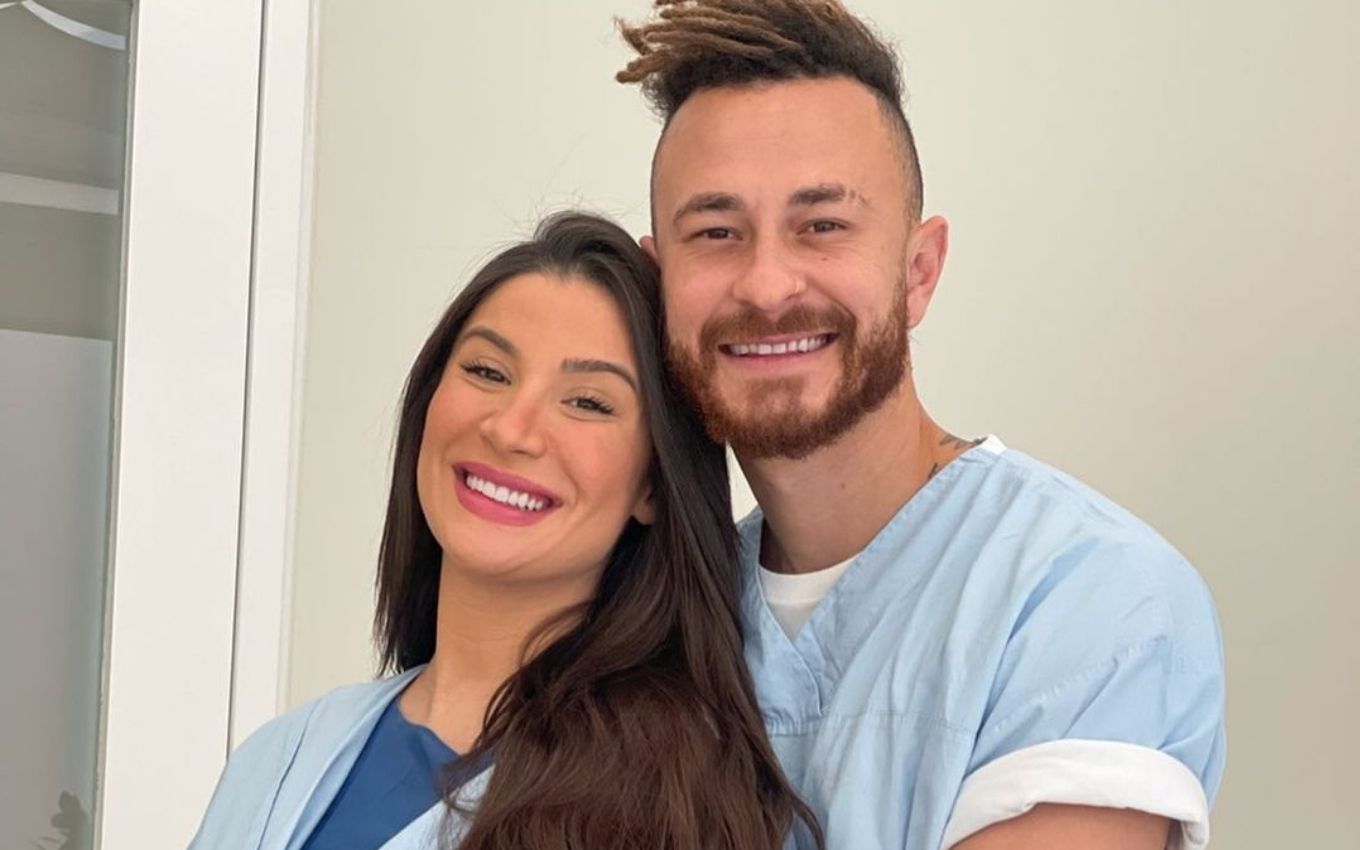 Bianca Andrade gave birth to Cris, her first child, the result of her relationship with youtuber and former soccer player Fred. The birth took place this Thursday (15), in São Paulo, and the ex-BBB informed her followers about the arrival of her firstborn. "After 20 hours of labor, I can say that we have lived the most magical moment of our lives," she wrote.
"Our baby Cris was born through normal delivery, cancer on July 15th, at 9:14 pm, with 51 cm and 3.7 kg of a lot of hotness! He is so beautiful, guys! Completely in love. I'll be back soon to tell you more!", he added the ex-BBB.
In a statement, Bianca's staff informed that the delivery took place without complications. According to the medical team, the baby is healthy and will soon go home to the parents.
The ex-BBB announced her pregnancy with Fred last year after the news was leaked when she was about a month pregnant. Cris' revelation tea was held at the Maracanã stadium, in Rio de Janeiro.
See the first photo of the parents with the baby:
.