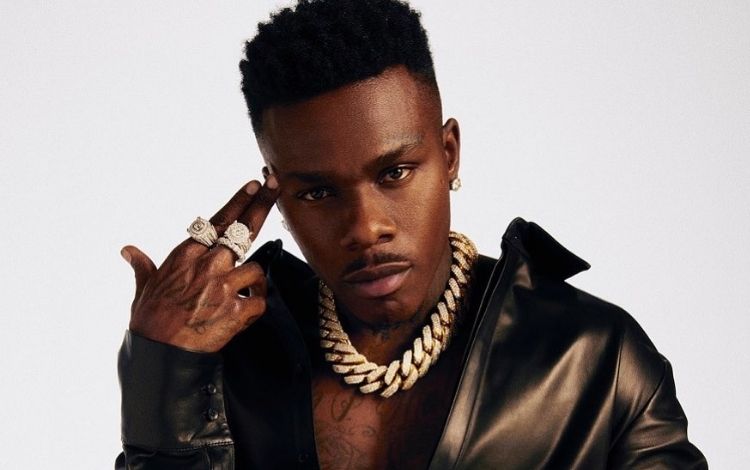 Singer sparked controversy by giving a speech about gay men with HIV/AIDS during a concert
Reproduction/Instagram/dababy/01.08.2021
DaBaby was removed from Lollapalooza after homophobic speeches

the rapper DaBaby was cut from the festival lineup Lollapalooza which is happening this weekend in Chicago, USA. The event organizers made this decision after the singer made homophobic comments at a concert held on July 25th at Rolling Loud. "Lollapalooza was founded on inclusion, diversity, respect and love. With that in mind, DaBaby will no longer perform at Grant Park tonight," says the statement posted on the festival's official Twitter feed. The schedule had to be readjusted and the rapper Young Thug will take DaBaby's place.
In the controversial presentation, the rapper made comments deriding gay men living with HIV/Aids and other Sexually Transmitted Diseases (STDs). According to the TMZ, the singer even said that an infected person dies in two or three weeks. Madonna came out in defense of the community LGBTQIA+: "People like you are the reason we still live in a world divided by fear. All human beings must be treated with dignity and respect, regardless of race, sex, sexual preference or religious beliefs".
The singer Dua Lipa, who worked with DaBaby on the song Levitating, also said: "I am surprised and horrified by the comments. I know my fans know where my heart is and that I am 100% with the LGTBQIA+ community. We need to come together to fight the stigma and ignorance around HIV/AIDS." Amidst the repercussion, the rapper apologized on social media: "Anyone who has ever been affected by HIV/AIDS, you have the right to be upset, what I said was insensitive, although I have no intention of offending anyone" .
Lollapalooza was founded on diversity, inclusivity, respect, and love. With that in mind, DaBaby will no longer be performing at Grant Park tonight. Young Thug will now perform at 9:00pm on the Bud Light Seltzer Stage, and G Herbo will perform at 4:00pm on the T-Mobile Stage. pic.twitter.com/Mx4UiAi4FW

— Lollapalooza (@lollapalooza) August 1, 2021