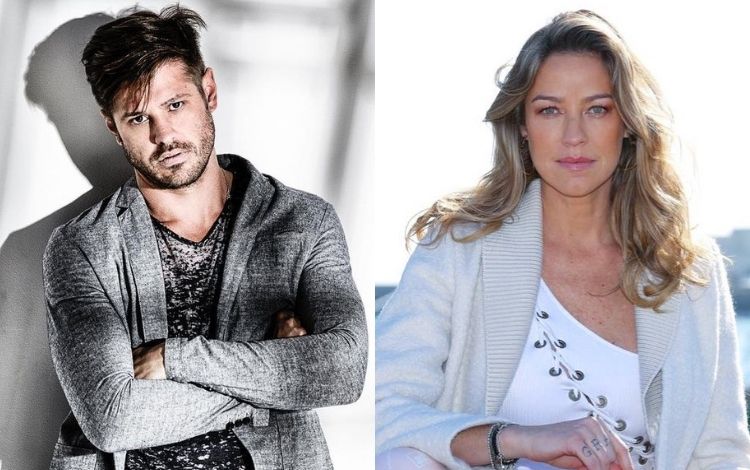 During a discussion about equestrianism, the actor rebutted a follower who said that horses receive better treatment than the women with whom he has relationships.
Reproduction/Instagram/dadodolabella/luapio/26.07.2021
Dado Dolabella gave Luana Piovani a stab at

The actor Dolabella data countered a follower who criticized him on Instagram and took the opportunity to stab his ex-girlfriend, the actress and presenter Luana Piovani. The confusion started after the actor made a post in which he criticizes horse riding and other sports that involve animals. In the publication, the artist emphasized that horses are tortured, as the instruments used in equestrianism cause pain in the animal. Dado received support for coming out in defense of animals, but he was also criticized for things he did in the past. "Horses are much better treated than you treat women," fired a follower in the comments. The actor did not like the provocation and countered by writing the following: "Thanks, Luanete! He acts like her, goes to Portugal and talks badly about Brazilians too".
Luana, who currently lives in Portugal with her children, had a controversial relationship with Dado. In 2008, the actress was a victim of aggression and, when she made the case public, she said that she was slapped in the face so hard that it made her fall to the ground. The episode took place in a nightclub in the South Zone of Rio de Janeiro and the maid who was there was also hit. The actor was convicted by the Maria da Penha Law and was arrested for failing to comply with the court decision to keep a distance of 250 meters from the actress. Luana recalled the aggression she suffered when commenting on the support that Pamella Holanda, ex-wife of DJ Ivis, was receiving after being a victim of domestic violence. Dado also spoke about the subject recently and, when answering a follower, he said that he regretted what he had done and asked his ex-girlfriend's forgiveness.