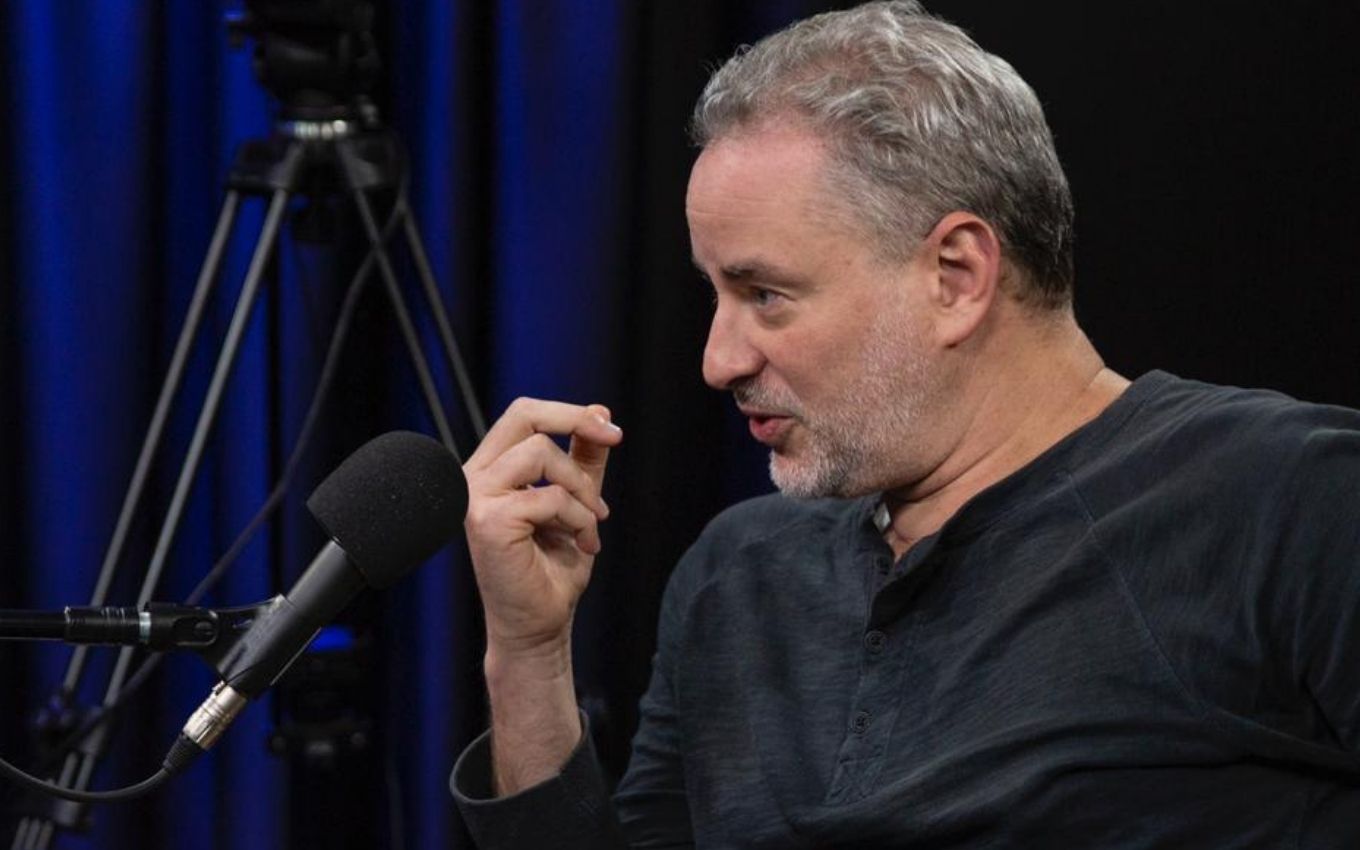 Money is part of everyone's life, but it remains a taboo topic for some anonymous and famous people. However, in his new job as a presenter, Dan Stulbach decided to break the artists' banking secrecy to show the public details about the relationship of celebrities with themes from the financial world.
"Money plays a very important role in our lives. It seems absolutely obvious, but we share it little, glamorize this relationship with money, we don't share the failures, but it's part of our choices all the time", tells Stulbach to TV news.
Together with Teco Medina, financial consultant, and Caio Mesquista, CEO of Empiricus Research, the actor presents the Mesa Quadrada podcast. Soon after its debut, the program entered the list of the most listened to programs on Spotify Brazil in the business category.
"I love being a presenter, even though there is no character to hide. It's different to present the podcast, because we have to provoke people who, in principle, are successful to share their failures and their choices, not always everyone wants to talk about it. If we can, it has a much greater learning purpose than a normal interview," details the artist.
"We had the idea, but how would we manage to talk to a large audience about finance? We bring well-known characters, that people have some kind of curiosity to understand a little more the personal side, and we will explore this financial dimension, successes and errors, to humanize this relationship with money," adds Mesquita.
In this first season, the program will feature ten episodes. Chef Alex Atala and actor Tony Ramos have already gone through the attraction and shared some personal and professional experiences with money. During the chat, the TV veteran recalled some advice given to friends about managing personal finances:
The kids, when it arrives [na profissão de ator], is worried about the first salary. I've had several friends who arrived and said: 'I'm thinking of changing the car', and I dared to say: 'Okay, but do you have a car? Is he serving you? Why do you want a zero car?' I advised him to buy an apartment and, months later, I found him in the parking lot, who said: 'I bought it at Recreio [bairro nobre do Rio de Janeiro (RJ)], deliver next year'. I celebrated and asked if the car was working, he said yes.
Mesa Quadrada episodes are available on Saturdays on Spotify. Check out the programs already available:
.