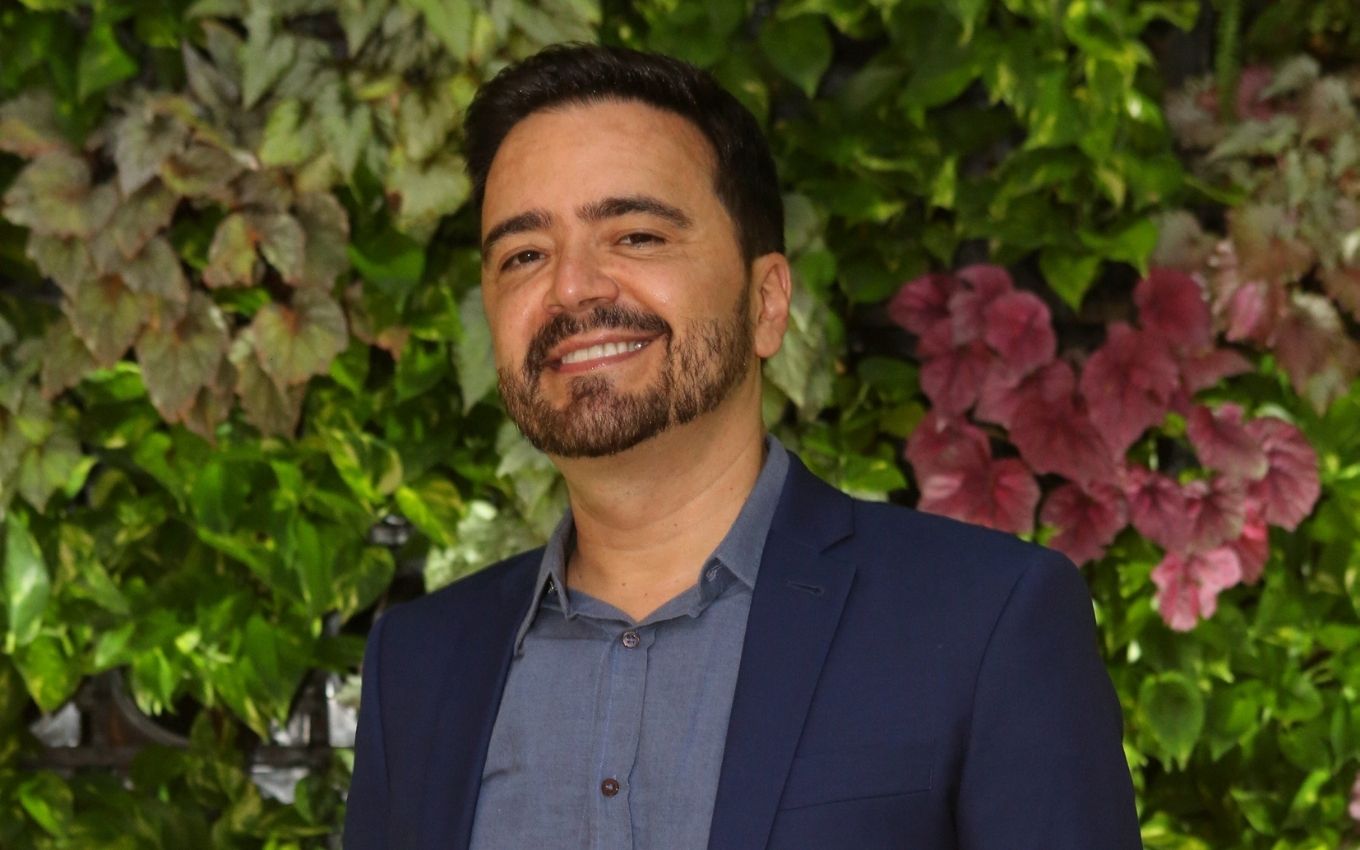 Author of Salve-se Quem Puder (2020), Daniel Ortiz was dubbed "seer" by the cast of the plot of seven. Even before the WHO (World Health Organization) unleashed the Covid-19 pandemic, in March 2020, the writer had already inserted a character maniac for cleanliness in the serials. It was Rafael (Bruno Ferrari), who had a panic about viruses and bacteria, was wearing a mask, gloves and alcohol gel. In other words, a follower of sanitary safety protocols.
In an interview with Gshow's podcast, he recalled that the coincidence was kind of "macabre", as the character's outbreaks, in February, preceded the viral infection by the new coronavirus. "So much so that in the rerun we cut some scenes, not to remind Covid a lot. But last year it was all aired and two weeks later everyone was wearing a mask and alcohol gel," he revealed.
The author explained that the character of the character Rafael was even more accentuated when Kyra/Cleyde (Vitória Strada) was presumed dead. "The scene where he asks employees to wear masks and gloves aired two weeks before the lockdown. And the synopsis, I wrote before 2019. It turned out to be a coincidence," he added.
Daniel Ortiz also said that, obviously, the personality trait is no longer the exception. "Today, this is no longer seen as mania or eccentricity, is it? It's our reality to protect us from the virus", defends Ortiz.
REPRODUCTION / GLOBE
Rafael was a clean maniac
End of Save Yourself Who Can
In the last chapter, Kyra and Luna (Juliana Paiva) decided whether or not fans like the love triangles they starred in in Salve-se Quem Cander. The public saw the decorator dismiss Alan (Thiago Fragoso), with the look of someone who didn't want that outcome, and choose Rafael (Bruno Ferrari). The Mexican woman redeemed herself for having swayed by Alejandro (Rodrigo Simas) by running after Téo (Felipe Simas) and boarding a flight with the right to propose a marriage in the seven o'clock soap opera.
The singer, however, was not sucking his thumb. The Mexican looked to the side and saw that Bel (Dandara Mariana) wasted no time. Instead of the physiotherapist, the stylist was already sitting beside him on a flight to Mexico, to give him the chance to have a happy ending.
The endings of the two girls, Kyra and Luna, were kept secret until the last chapter of the Daniel Ortiz saga aired last Friday (16). The author made the love triangles record alternative endings and only chose which one would air last Tuesday (13th).
.