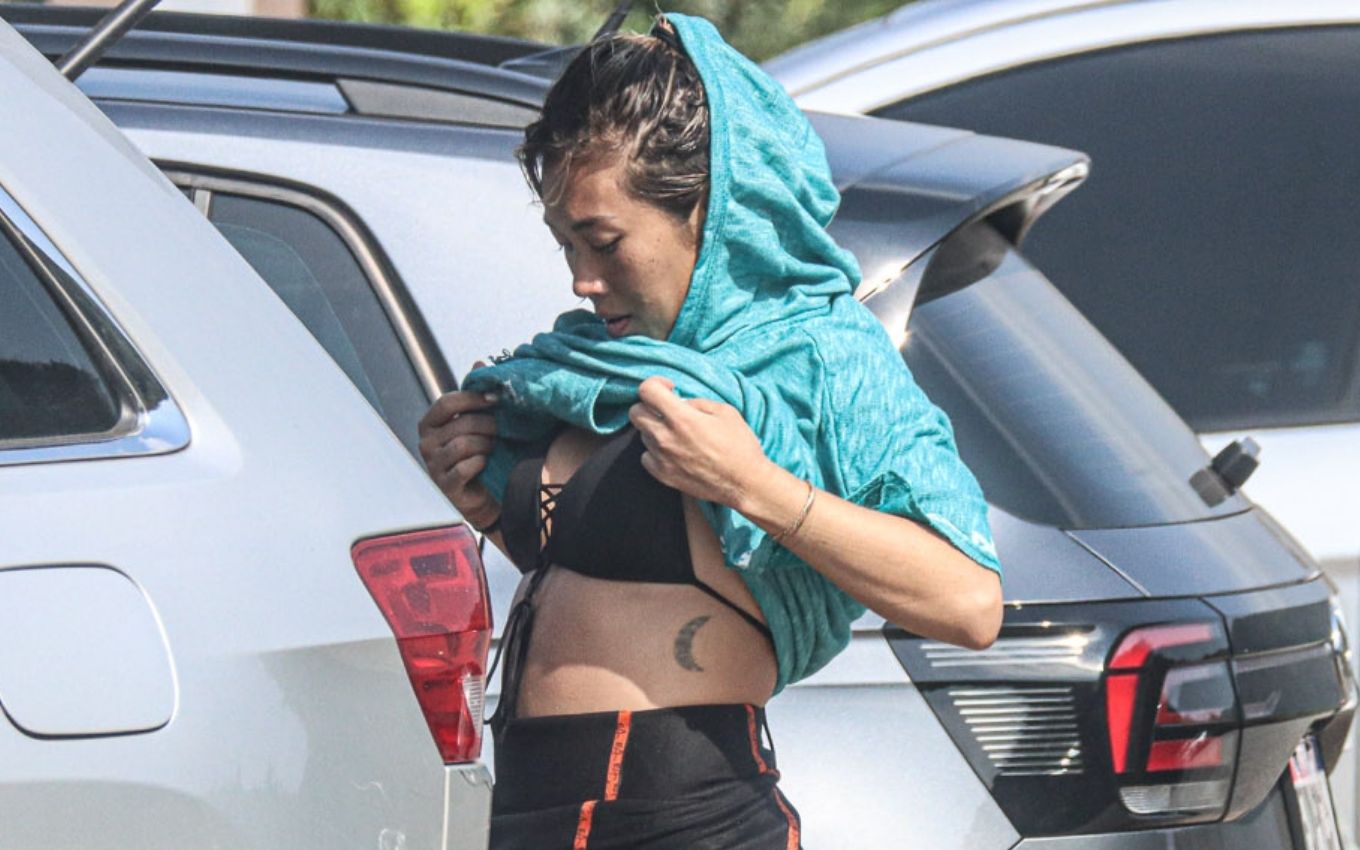 Danni Suzuki waived the use of a bathroom to change clothes after taking advantage of the afternoon of Wednesday (8) to enjoy the sea at Grumari beach, in Rio de Janeiro. The actress, who is a surfer, was seen riding some waves and spotted by paparazzi while taking off her wetsuit.
After leaving the sea with her top down and her bikini on display, Danni managed to remove the rest of her wetsuit in public so she wouldn't get into her car wet. The improvisation was in the parking lot on the beach.
The actress began to put on a blue beach skirt over her head as she pushed down what was left of her pants, leaving her curves briefly exposed. At 43 years old, she showed that she's on top. Then he packed his things in the car and climbed into the driver's seat to leave.
Danni is on the air on Globoplay as captain Luciana Mayumi, in the series Arcanjo Renegado, and on Globo as Roberta, in the rerun of Malhação Sonhos. This was his last work on television.
Check out the photos below:
playback/agnews
Danni Suzuki takes off her surfing clothes in public
playback/agnews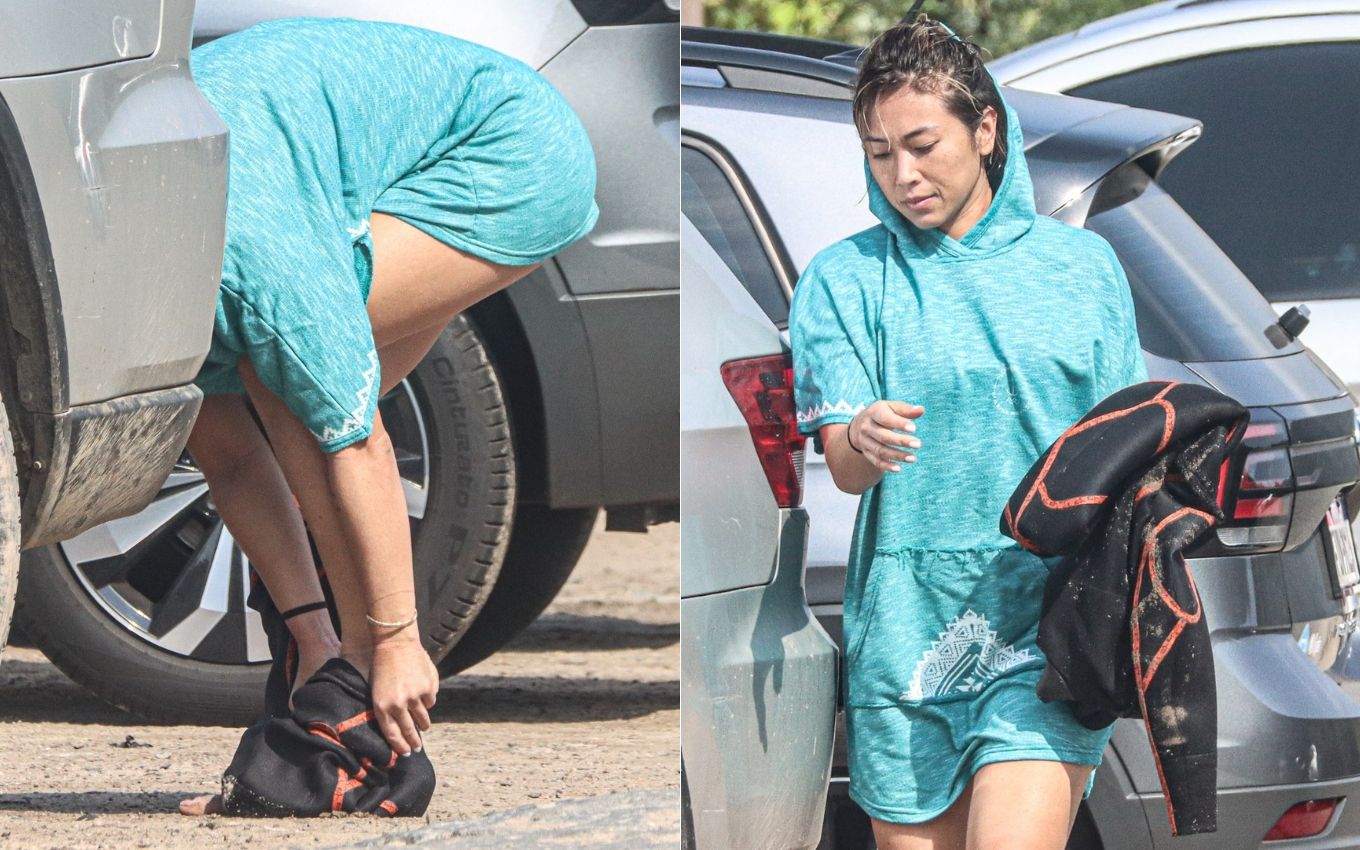 Danni Suzuki changes clothes in public on the beach
.