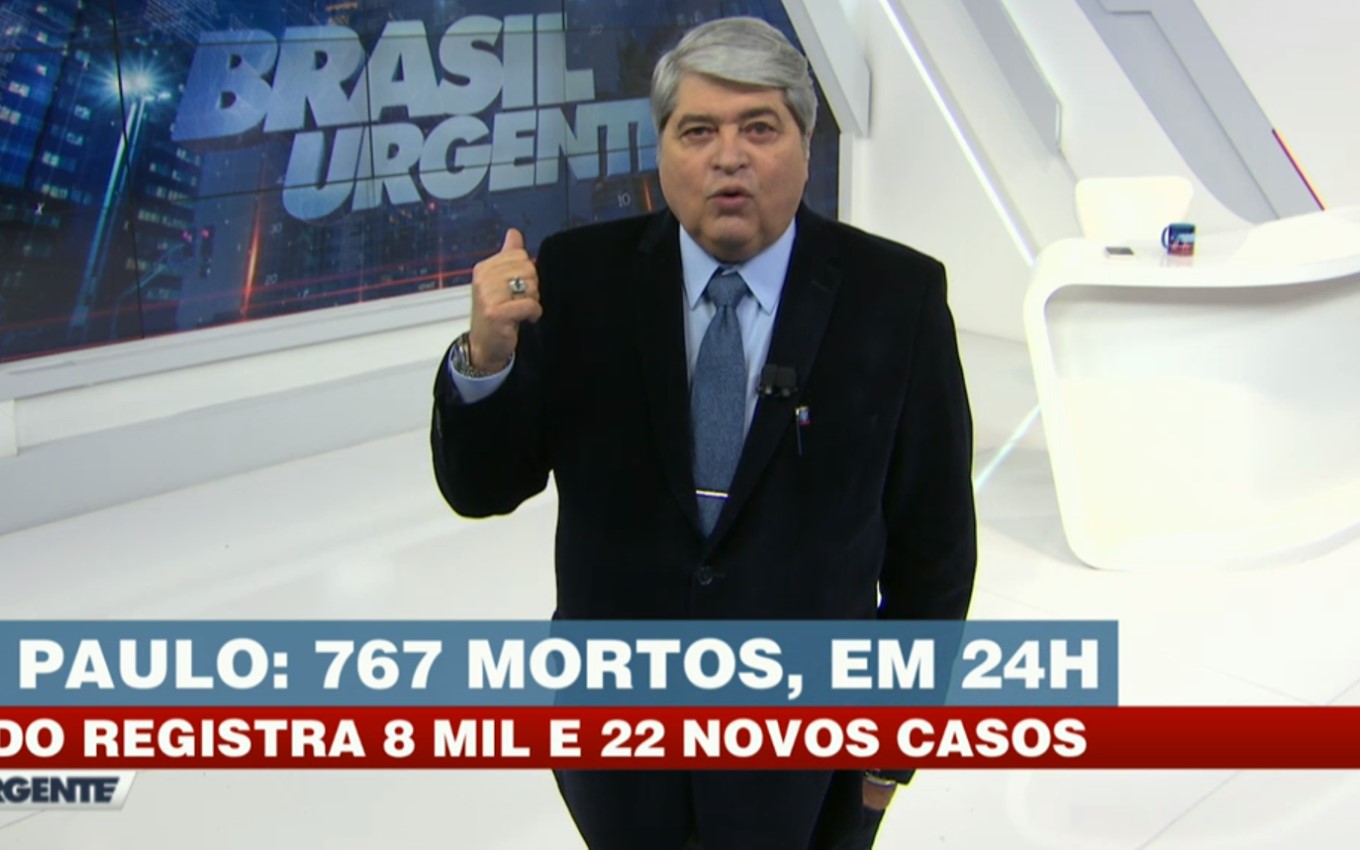 José Luiz Datena detonated the government of Jair Bolsonaro for his disregard for the pandemic during the Brasil Urgente this Tuesday (8). The presenter came to choke his voice when citing the hospitalized son and the number of deaths in the State of São Paulo in the last 24 hours by Covid-19. "Politicians are just assholes, they're just crooks," he emphasized.
"My heart with six stents hurts. People who cannot have the same care that my son is getting now. 'Oh, but SUS is very good.' It would have been even better if they had invested in SUS some time ago. Before the pandemic we talked about the lack of beds in the SUS, people dying because there was no doctor or nurse," he complained.
The presenter's speeches were placed right after the news that 767 people died from Covid-19 in São Paulo on the last day. In his outburst, he lamented the state of health of his son, José Luiz Datena Júnior, who was admitted to the Sírio-Libanês hospital due to complications from the disease.
"I have my son being well assisted. I hope that God and the doctors save my son. In the name of those 17 million who are waiting for a chance to survive, of the nearly 500,000 dead in Brazil, I think most of these politicians do not pass. they're assholes, they're just crooks. That's what I think," concluded the presenter.
radio distance
Concerned about his 33-year-old son, Datena did not present Manhã Bandeirantes, on Rádio Bandeirantes, this Tuesday. On Monday (7), he had warned that Datena Júnior's health condition was complicated.
"I'm honestly more worried about my son than about the comments I'm going to make here. If I can work in the afternoon, I'll go. If I don't, I'll continue to worry about my son," he warned.
.